Henry was healthy, yet Danielle Gardner was concerned. "My little boy was 18-months-old," says Danielle. "He had a strong understanding of language and used signs but did not have many words." At his well-baby exam, she talked with her pediatrician, who suggested she could wait and see how things progressed over the next half year. Still uneasy, Danielle asked what would happen at six months if things did not significantly change. The advice was to talk to South Sound Parent to Parent (SSP2P) about early intervention. She decided not to wait. Consequently, the support her family received through Child Find and SSP2P has made a lifetime of difference, especially for Henry, now nine-years-old. He's an all-star reader and no one would know that he was slower than some to develop language.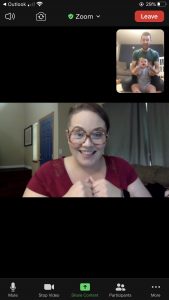 Child Find is a testing program for children from birth to three. All families in Thurston, South Mason and Grays Harbor counties are eligible to participate. "It is a complete evaluation process aimed at locating children who may be eligible for early invention programs," says Danielle who is the SSP2P EI (Early Intervention) Intake Support & Parent-Toddler Group coordinator. Her experiences with SSP2P were so positive, she was thrilled to later have the opportunity to find employment there.
You may be thinking that your child does not have severe developmental problems or a serious health condition, with no need for outside help. Nevertheless, the services provided are remarkably helpful for families who have what appears to be a minor concern. Developmental steps such as crawling, walking, solving problems, listening, and doing self-help like eating and dressing, are all part of the assessment. Early intervention with speaking, communicating, socializing and other areas can be effectively addressed with the help of parent coaching. Services are tailored to meet the child's individual needs and might include occupational therapy, speech therapy, hearing services and support from an early intervention teacher.
Henry had in-home visits from SSP2P while his parents received coaching. Later, he participated in a special preschool group. "I think reading and initiating conversations would have been harder for Henry," notes Danielle, if her son had not had help with his verbalization skills. "I count my blessings." She says that when children are unable to communicate or express themselves it often leads to behavioral issues. These challenges deepen as children get older. A child may be pulled out of the regular classroom for speech therapy, which on the surface is fine. But then the child is missing something else in the class and there may be stigmas attached to the special attention. There is power in addressing concerns much earlier.
Virtual Help is Available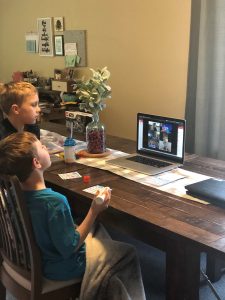 Child Find operates remotely, so help is at hand even during social distancing. The state offers a remarkable breadth of support to families with children with specific needs. You can read the diagnosis list for ESIT (Early Support for Infants and Toddlers) if you are interested. Not surprisingly, there are numerous syndromes and diseases, but also addressed are problems like sleep behavior disorder, speech disturbances and hearing loss.
SSP2P has always been grateful for referrals from pediatric offices and organizations in the community. Unfortunately, COVID-19 has caused people to skip or delay regular wellness exams. SSP2P is opening new doors to get the word out. You can sign up for your own appointment on the website through the calendar on the events page. These are available on the second Monday of each month between 10:00 a.m. and 2:00 p.m.
South Sound Parent to Parent continues to work diligently during these restricted times to provide all its former services on a remote basis. Some activities, such as parent support groups, happen even more frequently now. The agency has also been able to increase its sphere of support because of remote access. Interestingly, Danielle sees that the increased number of virtual visits have given parents more practice with suggestions from SSP2P. "Parents are the first and best teacher," she affirms. The Child Find evaluation services and many other programs with SSP2P are provided at no cost to the families.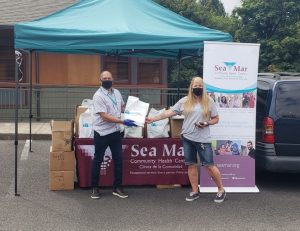 "We are very excited to be able to offer this program and get families the services their little ones need as soon as possible" adds Danielle, who is so glad she did not wait. "We can put your mind at ease," she assures families. You don't have to figure out everything alone. She invites you to sign up for Child Find today.
Visit the SSP2P website to learn about the fun family activities the agency has imagined for all members of the family. Think BINGO (remotely) or the drive-through pumpkin festival with handouts, booths and plenty of fun. You won't want to miss anything!
South Sound Parent to Parent
2801 Caton Way SW, Olympia
360-352-1126
Sponsored