For Art Walker, it was an incredible journey, an unlikely achievement.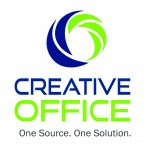 But there he was, running down the track at the 1968 Olympics in Mexico City, competing for the United States in the triple jump.
When he was in high school, he had never even watched a track meet, let alone competed in one.
"The first track meet I ever saw was the one I competed in," Walker said.
Walker was a skilled athlete, but he played club baseball and never thought about turning out for track when he was in high school. He was playing club basketball his freshman year at Morehouse College in Georgia when he got an unexpected invitation from the college's track coach. He invited Walker to turn out for track.
"The first track meet I saw coach took me with him," Walker said. "My job was to go to the meet."
And he was hooked. It was the beginning of an unlikely climb to a world record in the triple jump, going 55 feet.
Walker, who was born in Columbus, Georgia, on September 9, 1941, was the best triple jumper in America in the end of the 1960s, winning four consecutive Mt. San Antonio College titles, three national titles in 1965, 1966 and 1967, and one indoor national title in 1967.
Walker improved the U.S. triple jump record numerous times, increasing it by more than a foot. After winning three national championships, Walker barely lost a bronze medal in the 1968 Olympics. He placed fourth and didn't medal despite beating what was the world record just two days earlier with a leap of 55 feet, 10 ¼ inches. The top four finishers all beat the world record. So did Walker, yet he still didn't medal.
"It was so competitive," Walker said.
Walker went into the 1968 Olympics as the favorite, the number one seed. But despite popping a personal best, Walker still didn't medal. And when he was asked if he was disappointed he didn't medal, he had a surprising answer.
"I loved it," he said. "Because it was really an answer to prayer."
Before the competition began, Walker prayed.
"I remember saying a prayer," Walker said. "I didn't necessary asked to win. But I just asked God to help me do my best. To my mind, God answered my prayer. I did my best. I didn't place to get a medal. But I did my best."
And it was an incredible achievement to make it to the Olympics. There was a sense of satisfaction and achievement from that. He wasn't overwhelmed, in a sense of awe, like how did this happen, how did he make the Olympics? As he had progressed and achieved he got that sense of confidence to compete at a world class level.
"I wasn't in awe because at that point I was one of the favorites," Walker said. "I knew my capabilities. So, I wasn't looking at these other guys thinking 'ooo, how am I going to do. We were all there.'"
Walker's unexpected introduction to track began with him high jumping and long jumping at Morehouse College after his coach invited him to turn out. He didn't triple jump until his junior year and two weeks after he first started to practice doing the triple jump he competed with his team at a national meet in 1962. And surprisingly, Walker won that meet, igniting his impressive climb to the Olympics.
Then after graduating from college in 1963, Walker was inducted into the Army for a two year stint. But fortunately that didn't keep him from competing in track. And he continued to be the top triple jumper in the country and he made the All-Army team as a triple jumper in 1964. He was invited to the 1964 Olympic Trials but he fouled on all three of his jumps and didn't make the team.
"I was awed by it all," Walker was quoted in a story from back then that he clipped and saved.
After the 1968 Olympics, Walker retired from track for a couple of years as he juggled working in Los Angeles for IBM as a salesman. He later got back into track in 1971. At age 31, Walker competed in the 1972 Summer Olympics but he placed 29th. He still enjoyed the challenge.
In 1969, Walker married the love of his life, Christine.
"I was impressed he had those abilities in track and field," Christine said. "I didn't learn about him being in the Olympics until we were dating. He was very modest. He didn't talk about it."
Walker still has numerous medals, awards he won back in the 1960s. One is a trophy he won after he broke the world record in the triple jump. As Walker held his medal, he talked about how his trophy has aged.
"Well, the apostle Paul talks about that we are all in a race," Walker said. "And that we have a corruptible crown. Which is one that's not ever lasting. It's one that's going to corrode and go away. This is an example of that. The apostle Paul says you work for the one that does not corrupt. What is that? That's the crown of every lasting life."
Walker moved with his family from Los Angeles to Lacey in 1980. And he's lived in the same home now for 40 years.
"It was a better environment here for my kids," said Walker, father of three children, two daughters and a son and they all graduated from Timberline High School. "Better than LA."
Four years ago, Walker began to race a new challenge – Parkinson. He now has a constant tremble in his hands and he uses a walker to get around. And he continues to face his new challenge like he did the 1968 Olympics. He's doing the best he can.