In May 1958 the Olympia Brewing Company welcomed a very special visitor. Poppy Cannon toured the brewery while on assignment for House Beautiful, a lifestyle magazine. A company photographer snapped several pictures of the event. They are now preserved at the Olympia Tumwater Foundation's Schmidt House Archives.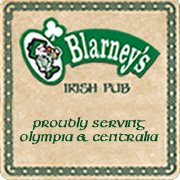 The Capital Brewing Company was founded in 1896 by Leopold Schimdt, a German immigrant. In 1902, the brewery's name was changed to Olympia Brewing. Schmidt built his iconic brewhouse at the foot of Tumwater Falls (now a symbol of Tumwater) in 1906, but Prohibition shut the brewery down in 1915. Once Prohibition was repealed, the Schmidts built a new brewery near the upper falls of the Deschutes River. By the time of Poppy Cannon's visit, business was booming and thousands of people were visiting the brewery each year.
Poppy Cannon (1905-1975) was at the height of her career when she visited Tumwater in 1958. Born Lillian Gruskin in Cape Town, South Africa to Lithuanian Jewish immigrants, her family soon moved to America. As an author she went by her nickname "Poppy" and the surname of her first husband, Cannon.  In 1949 she married Walter White, national president of the NAACP. At the time, interracial marriage was illegal in many states.
Cannon was a journalist by training and started her career in advertising and ad-copy. In 1940 she took her first regular writing job as a food columnist at Mademoiselle. Cannon's work concentrated on quick gourmet cooking using canned and prepared ingredients, with working women in mind. The magazine Park East even called her the "original gourmet in a hurry" in November 1951.
Besides her magazine job, Poppy Cannon published her most famous book, The Can-Opener Cookbook in 1952. Her book was so popular that it went through several editions during the next two decades.
From November 1951 to March 1953 she was food editor of House Beautiful, among the most prestigious jobs in her profession. The lifestyle magazine sought to be the arbiter of fine taste in America. She was beverages and refreshments editor when she visited the Pacific Northwest.
In May 1958, Poppy Cannon (along with friend Elizabeth Chadwick Carlson, a former Olympia resident who she worked with on the East Coast) toured the Olympia Brewing Company in Tumwater on assignment from House Beautiful. Cannon was visiting Western Washington researching salmon, nursing home food and beer.
The July 1958 issue of the brewery's "It's the Water News" published a photo of her inspecting a barrel of hops and reported that the two women were impressed by both the taste of the beer and the brewery's "spotless" appearance. The newsletter called Cannon "an internationally recognized judge of fine food and beverages."
Cannon wrote about Olympia beer in an article "The Changing Taste for Beer" in the October 1958 issue of House Beautiful that explored brands of imported and domestic beer. She compared Kirin beer from Japan to Olympia beer and under "Very Special Americans" she wrote:
"According to the slogan, 'It's the water' that makes Olympia Beer so good. The facts seem to bear out this contention. Their pure glacial water comes from exceedingly deep artesian wells, dug through four or five layers of sand, loam, and clay. At various times attempts have been made by the founder, his sons and associates to establish other breweries on the Pacific coast. They used the same equipment, the same ingredients, the same methods and the best water supply in each city but they couldn't produce a beer that tasted like the true Olympia. The yeast was brought from the Carlsberg breweries in Copenhagen to Washington."
She visited the Pacific Northwest again in 1959, speaking at a luncheon at Seattle's Sunset Club. In 1961 she began writing for Town and Country magazine. Also in the early 1960s she began a syndicated column, "The Fast Gourmet." She became food editor of Ladies' Home Journal in 1965.
Cannon wrote five books from 1956 to 1961, including Aromas and Flavors of Past and Present, The ABC's of Quick and Glamorous Cooking, and The Electric Epicure's Cookbook. Her Poppy Cannon's Eating European Abroad and At Home, emphasizing fresh ingredients and food tourism, was published in 1961 but was overshadowed by Julia Child's landmark The Art of French Cooking published that same year. Cannon had just published Unforbidden Sweets: Delicious Desserts of 100 Calories Or Less before her visit to the brewery.
Times changed. By the 1980s, regional breweries were in a decline and the Olympia Brewing Company was bought out by Pabst. After a series of mergers, the brewery closed in 2003.
And Poppy Cannon? Mental health issues ended her career prematurely and Cannon tragically committed suicide in 1975. She left an important legacy that sought to make prepared food taste good. "To be a modern epicure," she wrote in the May 1953 issue of House Beautiful, "means having a sensitive appreciation for the foodstuff you are working with, regardless of whether it is fresh, frozen, canned, dried, bottled, or whatever. It means being lovingly aware of the intrinsic flavor, so you know how to bring it out." These words still ring true today.
Thanks to Karen Johnson of the Olympia Tumwater Foundation and Paul Knight, retired brewmaster, for their assistance with research for this article.