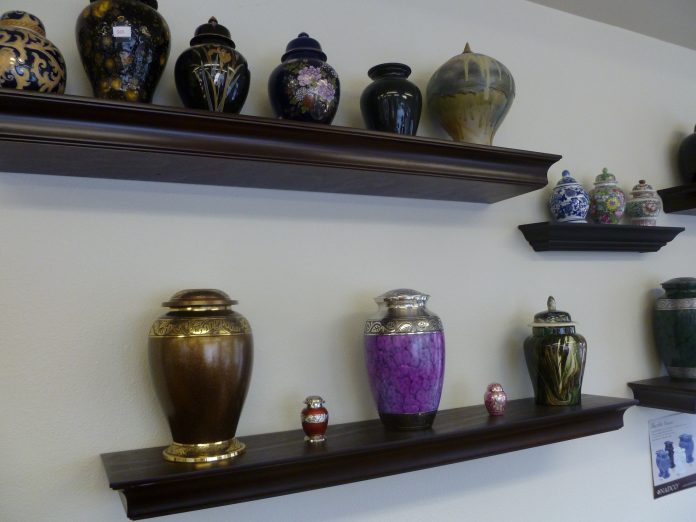 When planning a memorial marker, it's totally okay to be fussy. Did your loved one prefer roses or daisies? Was their favorite color green or yellow? Were they a quilter, 12th Man, or die-hard NASCAR buff? Whatever their unique hobby, trademark accessory, or passionate fandom, Lasting Touch Memorials can craft exactly the right headstone, bench, urn, frame or marker.
The Lasting Touch website now shows a variety of memorials, products, granite colors, and full gallery of options. Stop by their showroom at 3700 Pacific Avenue SE to experience complete customization of almost any product they offer.
Thanks to a new internal web portal, "sketching, drawing, and rendering can be done in real time," explains owner Tony Ward. Have an idea for the perfect headstone? Bring it in! Ward and his team can customize details, change colors, and even print the final image or email it to members of the family for their approval. This in-house service replaces what used to be a 5- to 7-day design turnaround time.
And it's not a problem to add three leaves to a rosebud or tilt the sunflower a little to the left. The memorial remembering your loved one should be perfect and thanks to Ward's new system, it can be. Graphics, images, and even portrait-style photos can be added as well as in-set or decorative glasswork and attached flower vases. For military service members, the VA and National Cemetery Administration's Available Emblems of Belief for Placement on Government Headstones and Markers can also be included.
Many industries now offer near-instantaneous design options. That way shoppers can participate in the process and the end result is all but guaranteed. Lasting Touch Memorials can help you design the ideal marker for a loved one or—thanks to their pre-need plans which cover burial or cremation, interment, and memorial—yourself.
Sponsored