Submitted by Providence
Providence Medical Group clinics and Providence hospitals in Southwest Washington are re-opening services.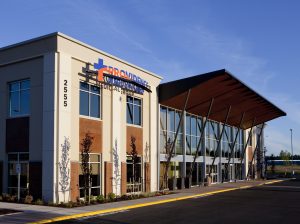 While many patients in the Providence Medical Group clinics have been taking advantage of virtual visits, for those who need to be seen in person, the medical group is encouraging patients to call and schedule appointments.
"As we safely begin to expand services at our clinics, now is the time to call for an appointment," said Russ Igoe, Providence Medical Group SW chief operating officer.
The Providence Medical Group call-center can be reached at 1-855-776-4362
#DontDelayCare
Visits to hospitals and clinics throughout the country have decreased during the COVID-19 pandemic. Providence and other health care providers are urging patients to get care when they need it.
Is it safe to get care during the COVID-19 pandemic? The real question is, would it be safe NOT to? Our hospitals, emergency departments, urgent care clinics, physician offices and virtual care services are open to safely deliver care.
In a recent video, Dr. Kevin Caserta, chief medical officer for Providence Southwest Washington, shares how we are keeping our facilities open and safe for our patients. He also speaks on behalf of all of our facilities as he answers these questions:
Are hospitals safe?
When should I go to the emergency department?
What should I expect when I get to a hospital?
Can you see me in the emergency department?
For more information, visit the Providence Coronavirus website.
Sponsored