Submitted by Thurston County
It's National Public Health Week. We are celebrating this week by sharing more about the work that Thurston County Public Health & Social Services (PHSS) staff do as a part of local public health work. Solid and hazardous waste collection and management is identified as one of the essential activities that is critical to continue during this worldwide pandemic.
Why? This goes back to fundamental public health. Solid waste contains parasites, bacteria, and viruses that can cause disease. Waste also attracts animals that can carry these diseases to other animals and potentially people. So, while COVID-19 is not likely spread by mis-managing waste, many otherwise avoidable diseases are spread this way. We don't want to see an increase in these diseases.
It's vital to always have consistent solid waste disposal service at your home and business. If you haul your own waste to a landfill, make sure all stored waste is in tight sealing containers that rain, rodents, and other animals cannot access. As of April 9, both the Thurston County Waste and Recovery Center and the Drop-Off Facilities at Rochester and Rainier are open.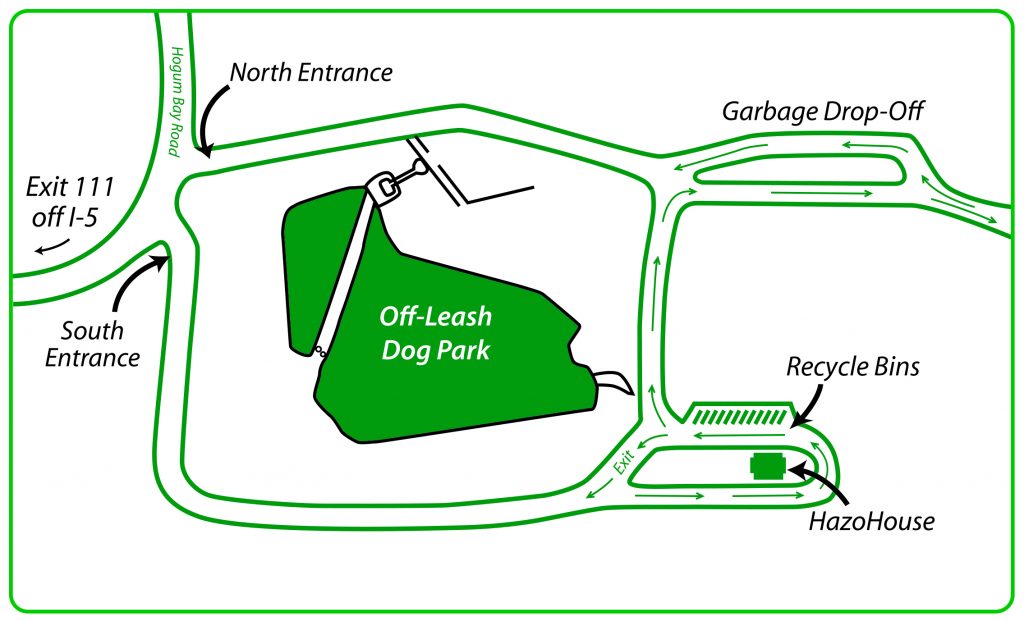 Hazardous wastes are also a very important category of wastes to store and dispose of correctly. Hazardous wastes are unwanted products that are:
flammable (like spray paint)
corrosive (like toilet cleaner)
reactive (like lithium metal in batteries)
oxidizer (like chlorine bleach)
toxic (like household cleaners)
These items should be kept in their original containers and then stored in another leak-proof container. Make sure that they are stored out of the reach of children and in a safe, dry place.
In Thurston County, hazardous waste disposal is free and easy at HazoHouse located at the Waste and Recovery Center at 2420 Hogum Bay Road NE. They are open regular hours 8:00 a.m. – 5:00 p.m. daily.  Entrance gates close at 4:45 p.m.
Check the Thurston County Public Works website for updated information about County solid and hazardous waste disposal services at: https://www.co.thurston.wa.us/solidwaste/index.htm