For many children meals served at school are their primary source of nutrition. With the recent closures due to COVID-19 and the guidelines for social distancing, many children may be left without proper meals.  Our region's schools and charitable community organizations are banding together to make sure kids still have free, nutritious meals each and every day. Here is a list of where kids can eat free in Thurston County during COVID-19 Closures.

The National School Lunch Program feeds more than 30 million American students daily but estimates that 22 million of those qualify for free or reduced lunch. During these upcoming weeks when school is closed—groups are working to feed Thurston County's nearly 45,000 students until a new normal is established.
Olympia School District
The Olympia School District will provide meal bags that include that day's lunch and a breakfast for the next day. These are handed out between 11:00 a.m. and 1:00 p.m. at every one of their elementary schools, Jefferson Middle School, and six community sites. See the map for driving directions to a site nearest you.
Meals are available for anyone under 18-years-old and can be collected either by walk-up or at car side delivery. Students must be present, one per child.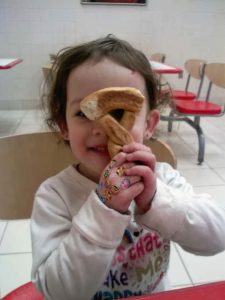 Tumwater School District
Tumwater School District will also provide meals at four of their district schools. Pick-ups can be between 11:30 a.m. and 1:00 p.m. and from 5:00 to 6:00 p.m. Like the OSD, they'll do walk-up or car side delivery for kids under 18 who are present at the time.
North Thurston School District
NTSD will offer meals at all elementary schools as well as Salish Middle School from 11:30 a.m. until 12:30 p.m. daily. Meals are for students under the age of 18 and special education students between 19 and 21.
Homeless Backpacks
All three school districts also partnering with the Thurston County Food Bank and Homeless Backpacks to provide meals over the weekend.
Homeless Backpacks provides weekend food to students grades K-12 in Lacey, Olympia, Tumwater, Yelm, Rainier, Tenino and Rochester. They are still offering their services every Friday but doing so in conjunction with that area's local school districts. Call 360-628-8631 to find your nearest contact person.
—
Find updated school district-based meal information (in English and Spanish) through the Child Care Action Council's Facebook page. They list distribution sites, hours, and where to learn more.
Families can shop the Thurston County Food Bank every Monday, Wednesday, and Friday from 11:00 a.m. until 3:00 p.m., first and third Tuesdays from 11:00 a.m. until 1:00 p.m., or second and fourth Wednesdays from 5:00 a.m. until 7:00 p.m.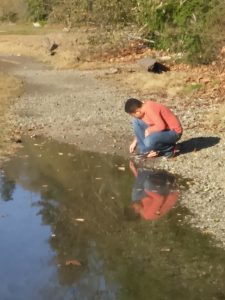 Want to help? Consider donating money or goods to one of the organizations working tirelessly to keep our kids fed. Homeless Backpacks has a list of suggested food items you can buy directly from Amazon or other online shippers and have delivered. Otherwise consider setting up a one-time or recurring monthly financial donation. You can also donate food or money to the Food Bank for families across Thurston County.
For frequently updated information about Coronavirus (COVID-19) in Thurston County specifically, read more on the county's Public Health and Social Services dedicated page. There you can find health tips, current information from county and state government, and educational materials in a variety of languages. Or text CORONAVIRUS to 211211 for the state's information line.
No one knows how long it will be until schools, clubs, and activities resume. But take heart knowing that your community has rallied together to keep our kids safe and fed in the meantime.