Several colleges showed interest, but Keilani Brown initially had no plans to play basketball after high school. A call from South Puget Sound Community College women's basketball coach Mike Moore changed her thinking.
"Coach Moore reached out to me and I remember thinking that I've never been to Washington," said Brown, a native of Henderson, Nevada. "So, I gave it a shot and absolutely love it here."
The visit proved to be immensely positive for Brown, a 5-foot-10 sophomore forward, who actually signed her letter of intent on the same day she visited Olympia.
"The campus was beautiful and the coaches and returners who welcomed me on my visit were so welcoming and just made South Puget Sound feel like it could be my home away from home, which it has been," Brown said.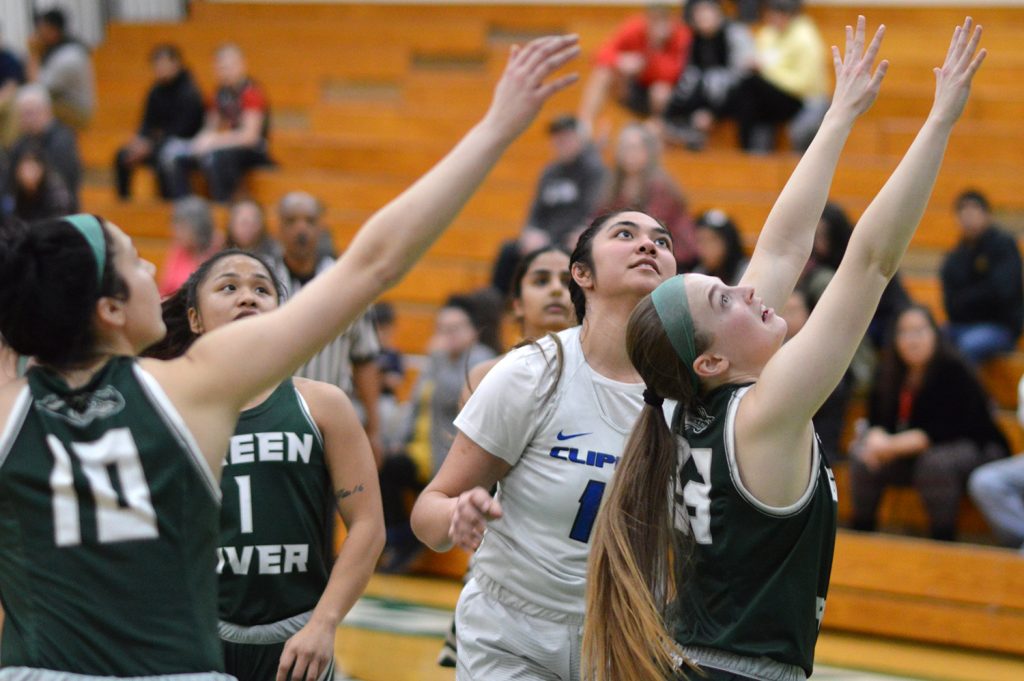 "Keilani loves to joke about how she 'ghosted' me in the early stages of recruiting her and (she) finally responded to my text where she agreed to come out for a campus visit with her step mom, dad and newborn brother," Moore said. "Once she arrived, she has been a blessing to coach and to be around, especially through all her challenges. The basketball growth is just a bonus, the real success is watching her grow as a person and to know that she has the ability to continue her playing career past SPSCC. She will continue to succeed with whatever path she chooses."
Now fully healthy for the first time in her collegiate career after a variety of injuries the last year and a half, Brown has turned into a double-double machine for the Clippers during the second half of the season. The heightened play couldn't have come at a better time as SPSCC is in the thick of a playoff race.
Brown averages 13 points and 8 rebounds a game during her sophomore season after appearing in just 16 games as a freshman.
She's really turned up her play when the Clippers have needed it the most over the last 10 games. Beginning with a 24-point performance in a win over Green River on January 11, Brown has averaged 17 points a contest during the last third of the season. She scored a career-high 27 points against Grays Harbor on January 25 and posted back-to-back 20-point games in early February in games against Tacoma (23 points) and during the rematch against Green River (25).
Brown has been equally dominant on the glass, registering more than 11 boards a game over the last 10 outings, highlighted by four double-doubles and three games where she pulled down 14 rebounds.
"Being in the second half of my sophomore season, my mentality has changed a ton," Brown said. "I go into every game like it could be my last and just put my all out there. I am definitely a lot more confident in myself.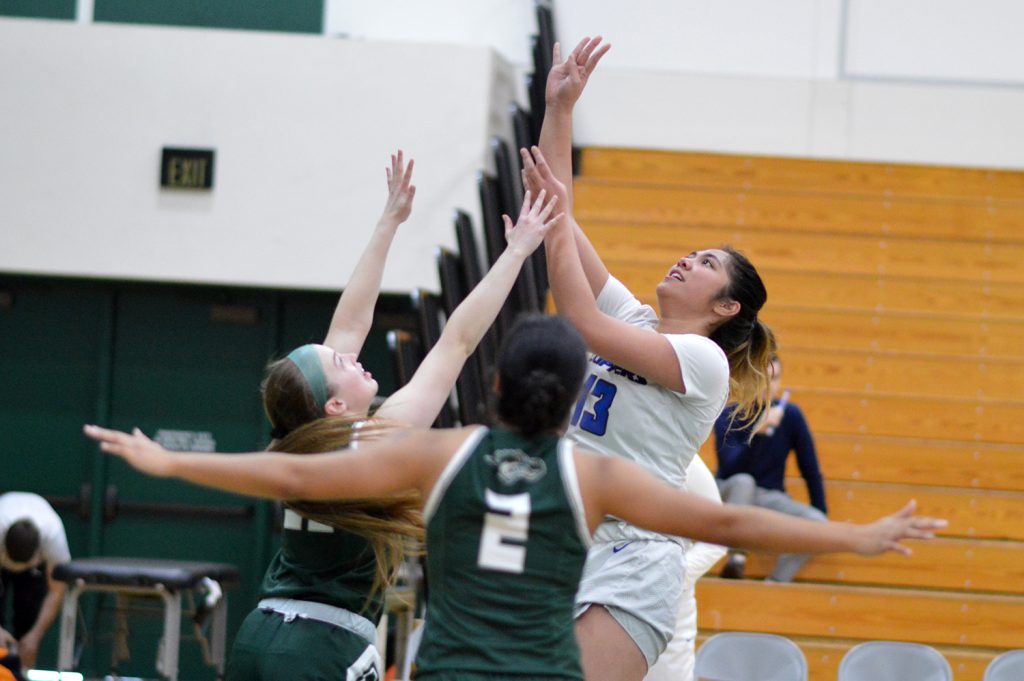 "I just push my pride aside and remind myself that everyone makes mistakes and I can't be afraid to make my own. I do not want to end this season regretting or wishing I would've done just a little more. I want to leave South Puget Sound knowing I gave it my all and that I did all I could while I was on the court. I am definitely proud of the progress I have been making especially in the last few games."
Making her play even more impressive is the fact that Brown has been forced to deal with several nagging injuries.
During her freshman season, she dislocated her collarbone, forcing her to miss the entire preseason. Earlier this year she has dealt with plantar fasciitis, an LCL sprain and a shoulder/collarbone injury on her left side.
"Keilani is battle tested in every way," Moore said. "She has worked extremely hard through her injuries and is doing everything she can to leave a legacy of perseverance and resiliency here at SPSCC. The SPSCC family is extremely proud of her ability to overcome adversity and will leave this program knowing she is well equipped to manage anything that life throws at her."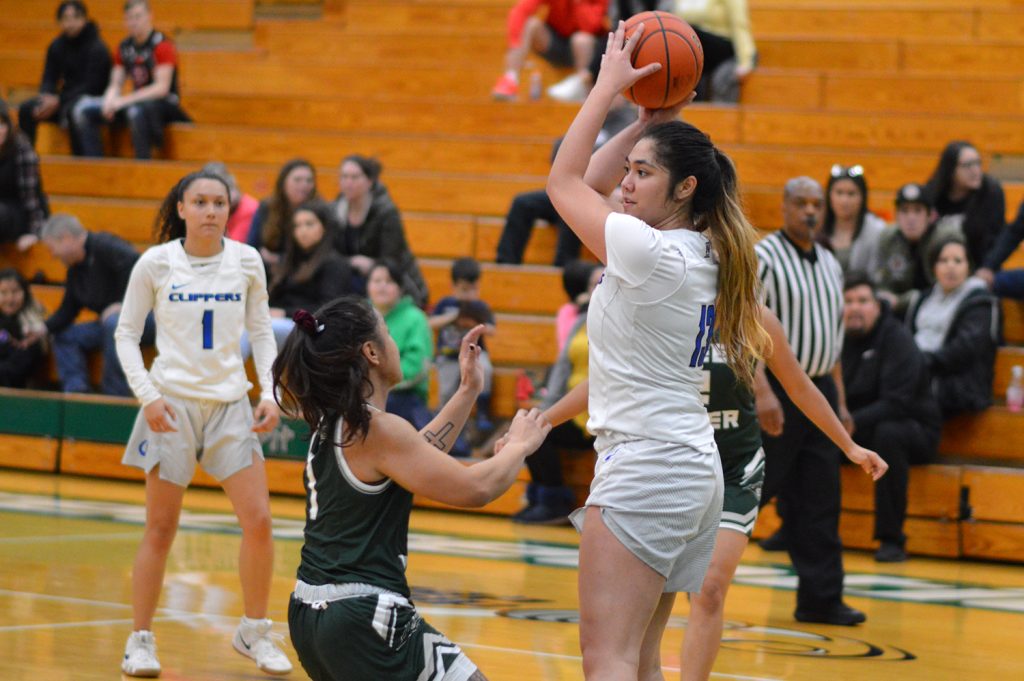 In addition to all the injuries, Brown, along with her teammates, were forced to rebound from a dreadful 0-14 start. Much like she's done with her medical issues, Brown and the Clippers rallied and now find themselves on the cusp of clinching a postseason berth.
"We definitely talked about the 0-14 start every day and still continue to use it as a reminder of our strength as a team and even as individuals," Brown said. "Coach Moore and Coach Kathy (Kravit-Smith) never lost faith in us even when we hung our heads. They both continued to support us and go into every game head on and never let up. Sure, it was very frustrating, but we have a special and unique team here that is willing to push through all adversities thrown our way this season."
Sponsored