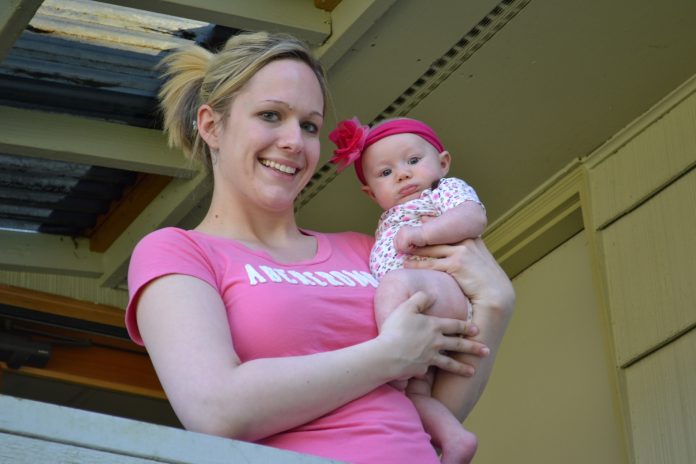 The issue of affordable housing has become a particularly urgent one throughout the United States in the past few years, especially as it has been revealed that there is no city in the country where minimum wage can pay for a two-bedroom apartment. And this is before considering things like addiction recovery, mental health recovery, and those with developmental disabilities.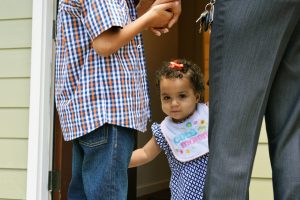 While there has been more attention paid and organizations devoted to combating this pressing issue, there is an organization that has been working tirelessly on it for 30 years: Homes First, located in Lacey, Washington, in the suburbs of Olympia, the state's capital. The motivation for the organization's founding goes back as far as the 1950s, and the group is now a successful example both of activism and idealism for a good cause and the reality and practicality for the need for funding. Their example shows that the two do not have to be, and should never be, mutually exclusive.
Homes First was officially established in 1990, but the energy for it started more informally, as it often does, in 1987, at a community action day discussing housing for the homeless in Thurston County. The lack of affordable housing in the area had become a serious problem, and the group at the action day decided to try to do something about it. Knowing that the existing safety net was not enough for people who really needed help, the group formed a non-profit housing corporation that would acquire property to develop as low-cost housing for the area. This brought together "activist integrity, legal know-how, government grant-smithing, and the right amount of business acumen to make this non-profit a viable corporation"–the perfect combination of elements to effect real change.
And for the past nearly three decades, that is what Homes First has been doing. In addition to providing the physical houses or apartments for people who need them, Homes First partners with other organizations that provide additional services tenants may need to live and thrive. Homes First has now provided homes to over 4,500 people and has a portfolio of homes to 40 scattered sites in Thurston as well as Mason County. In their words: "Homes First's approach to providing safe, healthy, and affordable homes builds community and provides generational affordable homes in a scattered site program that is sustainable." As great a goal as this is, it admittedly is not an easy one to achieve, and one with many challenges. First and foremost, of course, is money. Funds are needed for all aspects of the homes–acquiring land, construction, and developer fees, among others. As a non-profit, donations are crucial–without more generously donated funds, this crucial work can't continue.
But it's not all business–at the end of the day, the goal of Homes First is to make a difference in the lives of people: those with developmental disabilities, veterans, single adults, families, and people in recovery from addiction. Homes First strives to make the south Puget Sound region a place where everyone can live and prosper. Homes First's core values–respect, dignity, equity, personal responsibility, partnerships, and community, as well as the belief that all important aspects of life begin in the home–drive everything they do.
In addition to helping individuals, Homes First also helps revitalize neighborhoods and helps create real communities, which is both good for business and for people. Their goals of creating and maintaining homes, supporting tenants, and building safe communities, accomplishes both of these honorable aims. As individuals who enter Homes First homes are able to get on their feet, perhaps for the first time, they are able to save up to eventually purchase their own homes, which in turn benefits the entire area. Homes First is a living, breathing example that helping people directly helps communities.
But despite all of the success Homes First has had, they know there is still more to be done. Because of the crisis of housing affordability in Washington State, Homes First simply can't help everyone who needs it, and is forced to turn down more than 800 requests for homes each year. This is why donations are more crucial than ever, and why success stories are the best way to connect with both the community and potential donors. The story of Andrea is one example. After hitting rock bottom while dealing with drug addiction, being homeless and having her children taken away, Andrea went to treatment for her addiction and found her way to a Homes First home, where she lives with her children and eight other women. The women help take care of each other as a community, leading to all of them living more productive lives. This is an inspiring and heartwarming result of all of the hard work Homes First has put in to help improve people's lives. And 2019 had more success, with 25 more people receiving homes. But Homes First wants to create many more Andreas, but they can't without more donations.
And like a good activist organization, the work is never done and the ideas for how to help even more people never stop. In 2018, Homes First launched Homes First 2.0, Enhance Property Management. This program will supplement those individuals who are getting housing with help to local landlords who want to do something about the housing crisis but may not have the required knowledge to do so. This in turn will help even more people find homes.
For more information, visit the Homes First website.
Sponsored