The start of the high school girls basketball season was admittedly difficult for Olympia senior Lauren McBride.
The Bears were in a transition state, breaking in a new coach and learning a new system all with a revamped roster featuring several green freshmen and sophomores.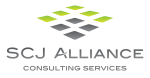 "It was a lot different from the get-go," said fellow senior Ellie Glock when asked to compare things to last year. "We were running new plays. We had a new offense. We had a new defense. Everything was different from last year."
During the previous season, Olympia had advanced to the district playoffs. Glock and McBride, who both earned all-4A South Puget Sound League honorable mention honors as juniors, were two of the few varsity carryovers from that squad. And because of their veteran status, more was asked of both players at the start of the year, adding to the workload.
"We definitely had bigger leadership roles than I thought we would," McBride said. "We had three seniors last year who did all that for us, but coming into this year it was mostly me and Ellie taking on that role, and that was new to us."
The Bears spent the early portion of the season simply trying to find their rhythm as the team needed time to gel on the court with so many new faces. Their early-season non-league schedule, however, didn't allow for a relaxed learning curve.
Olympia opened the year losing its first three games and five out of its first six, including 20-point losses to Yelm and Rogers of Puyallup. Not surprisingly, all of this added to the frustration.
"At the very beginning of the season, I was upset with how everything was going," said McBride, who is a 6-foot post with a guard-like skill set. "It was just rough at the beginning."
Although she was forced to adapt to numerous changes, McBride did have at least one consistent factor in long-time teammate Glock.
The two started out as middle school rivals with McBride playing at Washington and Glock attending Reeves, but had formed a rock-solid relationship since arriving at Olympia.
"She has my back no matter what," McBride said. "No matter what mistakes I make, she is always there to bring me up and look out for me."
Usually, that's on the court. That wasn't the case this time.
"She just pulled me aside and told me I had to keep my head up," McBride said. "She said we're role models for the younger kids. Her saying that meant a lot because I knew she was in the same boat I was in. It really had an impact on me."
It wasn't long after when things started to turn around for the Bears, and according to head coach Dustin Workman, Glock and McBride's leadership play a large role in that occurring.
"As a first-year coach, you really need to have senior leadership," Workman said. "And these two girls do a great job with that. Lauren and Ellie know we're pretty young as a team and I think they've done a great job getting everyone to buy into the things we are teaching. They've brought the team together."
Not to be overlooked, Workman has also been pleased with the duo's impressive actions on the court as well.
"It is super important to have a good point guard especially in this 4A league and we have that in Ellie. We know she's not going to turn the ball over. We know she's going to make the right decisions," Workman said. "And Lauren's a nightmare matchup because she's 6-foot and plays like a guard. When she has that offensive mentality, she's really tough to stop. She's a tough defensive matchup."
As December came to an end, the Bears started to see a turnaround in their play. During the Olympia-hosted holiday tournament, the Bears knocked off Timberline (62-36) and Yelm (57-46).
"We talked about (the Yelm game) being a measuring stick for us," said Workman, whose team lost 62-42 to the Tornados earlier in the year. "I think the team is starting to believe we can be pretty good because it's showing up on the court. The growth we've had the first seven or eight games has been huge."
The Bears will now look to continue their upward trend in 2020 as they attempt to secure a postseason berth.
"I am looking forward to seeing where we can go," Glock said. "This is a big building year for us because we have so many young players on our team, but we're improving. This team has really grown together since the start of the season. It's just going to be really cool to see how far we can go because we have so much upside."