Our great American melting-pot means we get to celebrate plenty of global phrases, cuisine, fashion and culture. But the music of jazz—especially as created by the legendary George Gershwin—is uniquely our own. Since the song "An American in Paris" debuted in 1928 and the accompanying musical hit the stage in 1951, the show has been performed worldwide and won national and international awards galore. On Thursday, January 16, it turns the Washington Center for the Performing Arts into a Broadway extravaganza of top hats, tuxedo tails and flapper finery.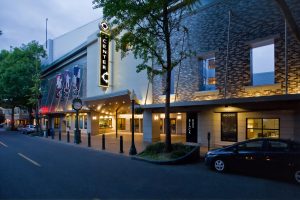 Gershwin's original orchestral score to the "An American in Paris" song was inspired by a trip he took in the early 1920s. The first performance took place at New York's Carnegie Hall and included "the standard instruments of the symphony orchestra plus celesta, saxophones, and automobile horns. He brought back four Parisian taxi horns for the New York premiere."
This melodic, melancholy—and occasionally raucous—work inspired a theatrical musical with music by George and Ira Gershwin that has gone on to win Academy Awards, Tony Awards, and produce sing-able hits like "I Got Rhythm," "'S Wonderful," and "Love is Here to Stay." Tickets would make great holiday presents for family, friends, co-workers, and yourself, so get them while you can.
The Gershwin estate describes "An American In Paris" as "the romantic story of a young American soldier, a beautiful French girl, and an indomitable European city, each yearning for a new beginning in the aftermath of World War II. While the shadow of war is an underlying motif in the stage version, the heart of the show is the exuberant Gershwin score, which incorporates George's An American In Paris tone poem, as the movie did, as well as both movie and non-movie songs and excerpts from George's Concerto In F and Second Rhapsody."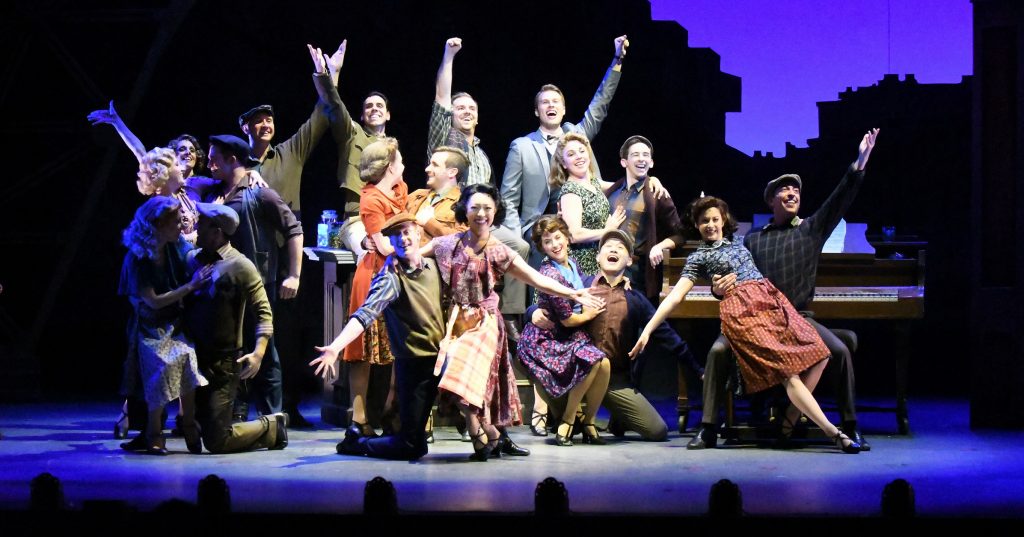 "We usually do one or two major Broadway productions throughout a season," explains Jessica Caldwell, the Center's marketing and sales director. "The Washington Center for the Performing Arts is committed to providing a variety of entertainment and cultural activities for the residents of five counties. We present our own season of nationally and internationally touring artists and productions from a broad spectrum of genres and styles. Our Executive Director, Jill Barnes, loves Broadway shows and welcomes both classics and unique productions to our mainstage theater."
This production is made possible by Big League Productions, Inc. and is part of an 80-city American tour that begins in Washington State and wraps up in New York on June 7, 2020. The show includes new choreography and director Jeffrey Moss calls it a "happily dance-drunk show…as light as a French croissant and as sweet as a Paris love affair." See cast photos, video clips, and tour dates at AmericanInParisOnTour.com.
"There is not a bad seat in the house as we have an intimate venue and we have just updated our sound system so the audio-visual experience will be breathtaking," promises Caldwell. "This year give the gift of Broadway! If you are looking for an experiential and unforgettable gift this holiday season consider tickets to 'An American in Paris.' Make it a memorable evening with dinner, French wine, and an incredible night of nostalgia."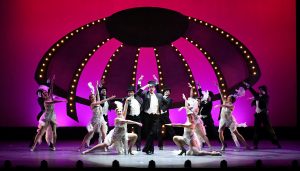 Tickets to the show range from $64 to $119 and can be purchased online or at the Washington Center box office. The ticket window is open from 12:00 p.m. until 5:30 p.m. Tuesday through Saturday and two hours before any ticketed event. Questions? Call the box office at 360-753-8586, extension 1, but remember that phones turn off 30 minutes before all ticketed shows.
If this gets your toes tapping, consider becoming a Washington Center subscriber. "Subscribers have more fun," laughs Caldwell, and they definitely save more money. Staff offers 5 percent off the total price when you select 3 shows, 10 percent off for 5-7 shows, and 20 percent off 8 or more. There's even a payment plan to divide the total cost into two or four monthly payments.
Gershwin once said that "Life is a lot like jazz. It's best when you improvise." So dig out your finest duds, grab your best gal or guy, and splurge on an evening of classic decadence. Let 2020 ring in a 'S Wonderful new year for you and your loved ones thanks to the Washington Center.
Follow the events calendar for upcoming shows, concerts, lectures, comedy nights, movies, and singalongs. Whatever your taste, passion, or preference, there's a night on the town waiting for you. Sneak out for a solo getaway or surprise friends and loved ones with a gift certificate for the perfect girls night out or family adventure.
Sponsored