With the graying of America, many businesses are looking towards what comes next. Nationwide founders, creators, officers and owners are researching transition options as retirement age approaches.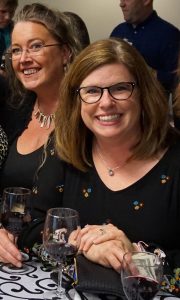 For SCJ Alliance , the choice was clear, though not exactly simple. They decided to keep the business in the family, so to speak, by becoming 100 percent employee owned, which required a two-year journey to create an Employee Stock Ownership Plan and Trust (ESOP).
At SCJ Alliance, they employ just over 100 people and have 8 offices across Washington State and 1 in Boulder Colorado. They have extensive expertise in engineering, transportation, cable transit, landscape architecture, and planning. To plan for their own future, they've spent the last few years putting the pieces in place to become employee owned.
"Employee ownership can be accomplished in a variety of ways," explains the National Center for Employee Ownership (NCEO). "An ESOP is a kind of employee benefit plan, similar in some ways to a profit-sharing plan. In an ESOP, a company sets up a trust fund, into which it contributes new shares of its own stock or cash to buy existing shares…Shares in the trust are allocated to individual employee accounts."
"It's a very complex process," admits Jean Carr, SCJ's president, CEO, and co-founder. "We took our time to make sure we were doing it in a way that worked for our firm and our employees. Getting to this point though, says Carr, involved three federal regulatory agencies and the hiring of an outside ESOP trustee. The process also included external valuators, multiple attorneys, and plenty of red tape.
"Even in the early days when we started SCJ Alliance, we looked to the future. We love what we've built and we love and value our staff. It was important to us to be able to reward everybody for their dedication and commitment, as well as preserve our unique culture."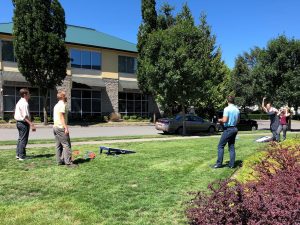 ESOPs are most often implemented by shareholders who would rather see their company continue with employees as the new owners, rather than selling to a competitor or private equity group, and that was the case for SCJ. "This transfers ownership to our employees and keeps the team together," says Carr.
NCEO experts report that ESOP companies "grow 2.3% to 2.4% faster after setting up their ESOP than would have been expected without it…[And] participants in ESOPs do well. A 1997 Washington State study found that ESOP participants made 5% to 12% more in wages and had almost three times the retirement assets as did workers in comparable non-ESOP companies."
This is due in part to employees knowing the company's overall success increases the price of the stock, which annually is independently valued and allocated to employees at no cost to themselves. If everyone works hard and succeeds, the worth of their retirement shares grows.
The process to create an ESOP was completed in September 2019 and this fall Carr, Eric Johnston, chief operating officer, and the trustee have visited with the entire staff in all offices to explain the process, journey and future.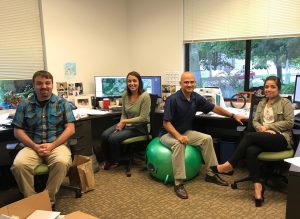 Employees are excited about being 100 percent employees owned. "A free, extra retirement plan and being a part of the overall long-term success of SCJ? Yes, please, and thank you!!" says Dan Ireland, an engineer at SCJ Alliance.
Transportation Design Manager Scott Sawyer echoed Dan's enthusiasm, saying, "I am very excited we have implemented a long-term solution for ownership transition. It lets us keep our focus on being great with our clients and with each other. With everyone pulling in the same direction I am certain we will continue our track record of success!"
Whether crafting the new Tumwater Craft District or designing healing gardens for the chronically ill and hospitalized, SCJ Alliance strives to maintain their core values of stewardship, freedom, compassion, trust, and integrity. "Our relationships—both with clients and colleagues—are guided by our Core Values. SCJ's culture is client focused, supports a work/life balance and nurtures characteristics like innovation, respect, collaboration, accountability, creativity and fun," says Carr.
A successful project at SCJ includes personal and professional satisfaction, a positive impact on the community being served, and enhanced relationships. Follow their adventures on Facebook or the SCJ Alliance website to learn more.
Astronaut John Glenn once said "I'm not interested in my legacy. I made up a word: 'live-acy.' I'm more interested in living." Now that they're 100 percent employee owned, SCJ Alliance can go forth and seek the next chapter in their unique live-acy too. Explore their portfolio online or reach out to see how they can help your business, city, and region thrive.
Sponsored