Are you ready to party like it's 2019? It's crazy to think we are already beginning a new decade: will these 20s be as roarin' as the last? You can certainly start them out that way with all the fun events taking place around the end of the year. Whether you are looking for something to do as a family, or want an adult night out, here are things to do for New Year's Eve in Olympia and surrounding areas.
WET Science Center
December 28 all day
500 Adams Street NE, Olympia
Celebrate New Year's Eve in Olympia a bit early with the whole family at the WET Science Center. You can create a passport, then travel the world without leaving Thurston County to find out how the rest of the globe celebrates New Year's Eve! Are your family traditions connected to the countries your ancestors came from? Find out at the WET Center.
Oly on Ice
December 31: 10:00 a.m. – 6:00 p.m.
529 4th Avenue W, Olympia
Start a fun family tradition by going Ice skating at Oly on Ice before your evening festivities begin and before the little ones are off to bed. Dress in your ugly Christmas Sweater one last time, grab your mittens, and enjoy some old-fashioned ice skating. For more information, visit the Oly on Ice website.
Hands On Children's Museum
December 31: 9:00 a.m. – 5:00 p.m.
414 Jefferson Street NE, Olympia
The Hands On Children's Museum is having their Noon Year's Eve party again this year, giving you plenty of family fun on New Year's Eve in Olympia. With a countdown and ball drop every hour, there are lots of opportunities to celebrate the New Year, no matter your little one's bedtime! There will also be a dance party and parade at each hour! Your entire family will enjoy meeting costumed characters, making a catapult to storm the castle and save Rapunzel, play with Oobleck and Dr. Seuss, take a Three Little Pigs engineering challenge and even make some magic with a Harry Potter-inspired wand. Other activities include making monsters and building boats.
Little Creek Casino Resort
December 31: All day (Ticketed party starts at 9:00 p.m.)
91 WA-108, Shelton
Ring in the new year with fun and games at Little Creek Casino Resort! This year's New Year's Eve bash starts at 9:00 p.m. and is Roarin' 20s themed (of course!). So grab your flapper dress and get ready to dance into the new 20s! They will have live music from Emerald City Five and DJ Equis. Enjoy specialty drinks and a champagne toast at midnight. There will also be two $2,020 cash winners and many other gaming specials all day, including a NYE High Hands poker where high hands win up to $200 every 30 minutes from 1:00 p.m. to 11:00 p.m. There is so much going on, you will want to stay the night and keep the party going. Be sure to check out there NYE Party Hotel Package, that includes two-night hotel accommodations, two tickets to the NYE Party, champagne in room, dining credits and late check out so you can party into the New Year without worry about getting up early. This is a 21-years-old and older event. You can purchase tickets on the Little Creek Casino Resort website.
Hotel RL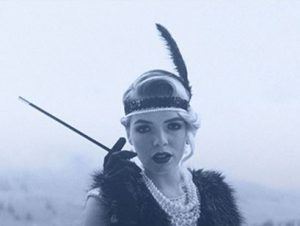 December 31: 5:00 p.m.
2300 Evergreen Park Drive SW, Olympia
Head into the New Year at Hotel RL's Roarin' 20s New Year's Eve 2019 in Olympia. They have three different packages for those who want to come out dressed in their 1920s finest to usher in 2020. You can purchase a ticket for just $25 to the NYE Party, but why not make it a mini-vacation out of it? Take advantage of one of three New Year's Eve packages. All packages include overnight accommodations, tickets to the party and breakfast for two. Additional guests can be added for $50, with a maximum of four guests per hotel room. Four course dinner starts at 5:00 p.m., buffet dinner in the ballroom at 7:00 p.m. and the NYE Party starts at 9:00 p.m. All events are 21-years-old and over. Book on the Hotel RL website or by calling 360-252-0976.
Olympia Elks Lodge #186
December 31: 7:30 p.m.
1818 4th Avenue E, Olympia
The Olympia Elks Lodge #186 will be rocking in 2020 at their New Year's Eve event in Olympia with music and food. Dance the night away to Been There Done That, a class rock-funk-blues band, as the ball drops on another year and another decade. They will have hors d'ouvres and drinks, including a champagne toast at midnight. Breakfast will be served to those hard-core late-night-early-morning party goers. There will also be a 50/50 raffle, you just might start the new decade a bit richer! Cost is $35 advanced or $40 at the door. You can purchase tickets at the Olympia Elks Lodge Office from 1:00 p.m. – 5:00 p.m. weekdays or by calling 360-753-0186.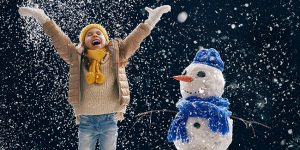 Rhythm & Rye
December 31: 9:00 p.m.
311 Capitol Way North, Olympia
This year, Rhythm & Rye is having their New Year's Eve party in Olympia with The Andy Coe Band. Ring in 2020 with your favorite tunes while you dance and munch on great food. Then join in a champagne toast at midnight. Doors open at 8:00 p.m. Cost is $20 and includes toast at midnight. The Andy Coe Band was originally formed as a tribute band to Jerry Garcia, so be ready for a little bit of blues a, bit of jazz and a lot of rock. Tickets can be purchased on Eventbrite to this 21-years-old and over New Year's Eve party.
Polar Bear Plunge
January 1: 12:00 p.m.
Long Lake Park, 2790 Carpenter Road SE, Lacey
Plunge into 2020 with the Long Lake Park Polar Bear Plunge on January 1. There will be music and lots of fun for those waiting to take the plunge at 1:00 p.m., or just want to watch others do so. It's a great and memorable way to start out the new decade.