The South Puget Sound Community College women's basketball program had never seen a player like Trinity Betoney before.
Last year during her sophomore season, Betoney became the first player in Clippers' history to be named Northwest Athletic Conference West Region MVP after averaging 21.6 points and 10.1 rebounds a game.
She has since moved on to play at The Evergreen State College, leading one to ask – how will South Puget Sound fill such a large void this season?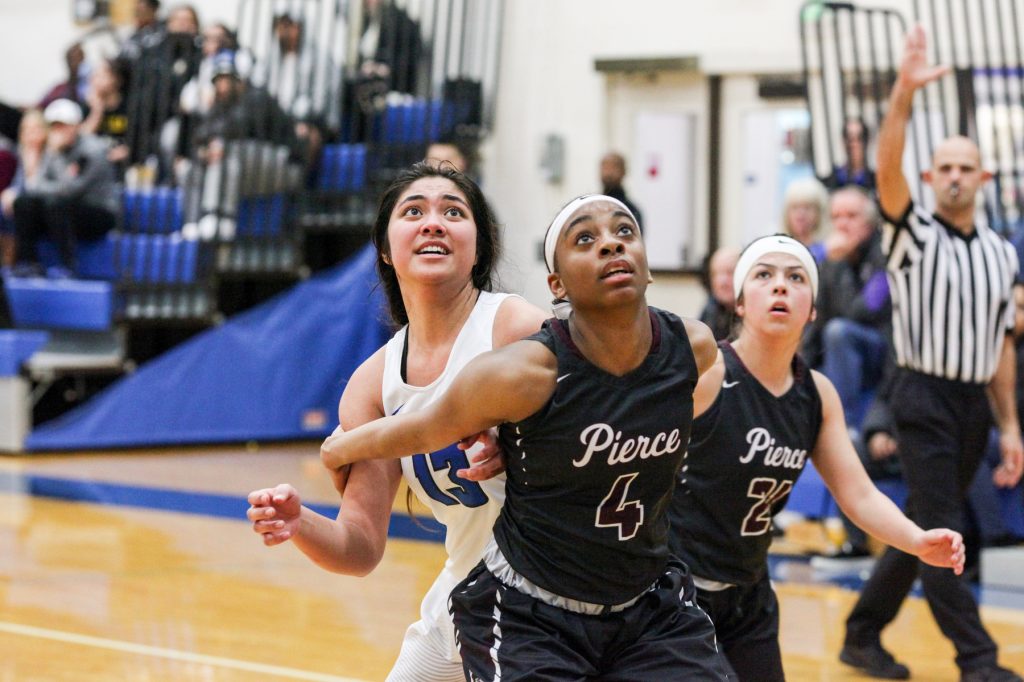 "You cannot replace Trinity. You can only learn from what she was able to do at such a high level," said SPSCC sixth-year coach Mike Moore. "We replace her productivity by taking pride in swinging the ball, staying disciplined and working for the highest percentage shot every possession. Easier said than done, but those habits are built in practice and (this team is) working hard to find their rhythm and chemistry with one another."
While Betoney is no longer a Clipper, SPSCC does return three players from last year's squad that went 7-20 in sophomore guards Keilani Brown, Hannah Gifford and Lainee Grose – three players who have been extremely valuable thus far for the Clippers, both on and off the court.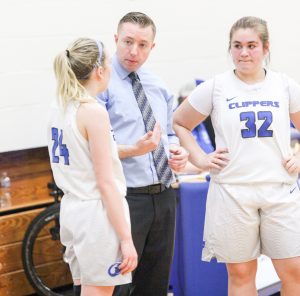 "It is huge for us to have returning players because they have dealt with the freshman struggles and have a full understanding of our program expectations," Moore said.
The three veterans played a large role in the Clippers starting a "Sophomore Summit" this past August. The program examined team expectations, defined leadership standards for the players with a better understanding of how to shape their own leadership styles, and discussed what legacy they wanted to leave at SPSCC.
"It was a powerful discussion that has helped their leadership grow through these first few months," Moore said. "I have seen exceptional leadership from all three of them in a short amount of time that I know will only get stronger as we get closer to league play."
Injuries and academic issues have affected the Clippers during the early stages of the season as Moore has been required to play with just six players in each of the team's first four games.
Despite opening the season 0-4, Moore's three returning sophomores have each played critical roles and logged high minutes to keep the team afloat as players get healthy and eligible.
"Every team, every year has a variety of challenges and this year we have been hit with some injuries and some academic challenges. They are students first and myself and the athletic department hold them to a high standard, which for some can be a difficult adjustment," Moore said. "They are working through those challenges though and I am proud of their dedication so far through this fall quarter. Our expectations are always the same – be a leader in the classroom and out, become selfless and compete in everything you do. This team is still in the early growing stages of these expectations, but I am confident that once we get to league play, we will be tough to beat."
Contributing to that line of thinking is the addition of three new Clippers this season in a trio of former local high school standouts in freshmen Angelica Francisco (Capital High School), Jaysa Brandis (Timberline) and Kaylee Schow (Tenino).
"Combined, they bring speed, athleticism and competitiveness," Moore said. "(Angelica) has stepped up as the team point guard and is learning everyday how to lead both on and off the court. Jaysa is a defensive stopper who works as hard as any student-athlete we have had here. She is one who is very hard to take out of games."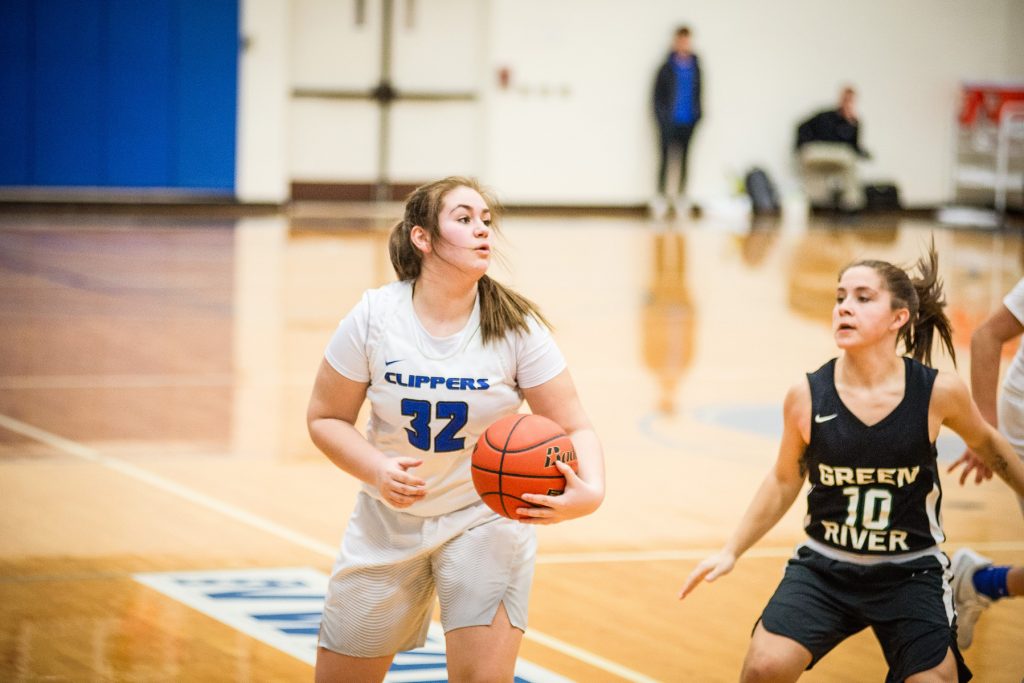 "Kaylee broke her foot in August at an open gym and has been in a boot, but we are hoping to have her back for league play," Moore said. "Despite her injury, she has stepped up as a vocal leader and actually presented and led a discussion on integrity with one of our sophomores, Keilani Brown. I anticipate all three will continue to grow, learn and build off what they have accomplished thus far in such a short amount of time."
According to Moore, SPSCC will also be adding several players to its roster prior to the start of league play in January.
The Clippers will close 2019 by playing in the College Crossover at Bellevue Community College (December 13-15) and at the Skagit Valley College Holiday Tournament (December 28-30). South Puget Sound, which will play all its home games at The Evergreen State College this season due to the construction of the health and wellness center on campus, opens 2020 with a home game against Tacoma on January 8.