Women play an integral role in Washington state politics today, but that was not always the case. Although Washington women won the right to vote in 1910 (10 years before the nation as a whole), women initially had difficulty getting elected to statewide office. The first woman to hold such an office was Josephine Corliss Preston, Superintendent of Public Instruction, in 1913. The second came from Eastern Washington: Belle Culp Reeves. A longtime state House Representative, she became Secretary of State in 1938.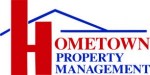 Anna Belle Culp, who went by her middle name Belle, was born August 17, 1870, on a small farm near Quincy, Ohio. Her family later moved to Geneseo, Kansas. She attended Normal School, receiving a teaching certificate before her 18th birthday. Belle taught for a year, marrying Frank Reeves, publisher of Geneseo's newspaper, in 1888. The couple moved West in 1889. They tried their luck mining in Coeur d'Alene, Idaho, but as she joked years later in a 1944 biographical sketch for the Associated Press, "We immediately lost 'our shirts.'" Instead of mining, they ended up teaching school in Post Falls to make ends meet.
The Reeves soon moved to Washington where they concentrated on newspaper publishing. The couple started the first newspapers in Ellensburg, Wenatchee and Leavenworth. Belle worked as a "printer's devil," setting type for printing the paper. The newspaper businesses proved not very lucrative and she helped make ends meet by working as a local correspondent for regional newspapers and teaching night school classes on shorthand. She was also elected court recorder for the District of Leavenworth.
In 1900, the Reeves settled in Wenatchee where Frank joined his brother Fred Reeves to practice law. Frank was integral in the legal battle to create Chelan County. Belle took a break from work to raise the couple's only surviving child, Zelma. Two other children died when they were very young. Never one to rest, Belle became active in a number of clubs, charities and civic organizations. "The only reason I didn't join any more clubs," she joked in the same interview, "was that there were no more days or nights in the month." The family lived on a large apple orchard outside of town. Frank Reeves was elected county prosecutor and served one term in the State Legislature as Representative from Chelan County.
After her husband retired in 1922, Belle ran for State Representative from Chelan County. Although not the first woman elected to the state legislature, she was the first female Democrat. Belle held the office for 16 years, through eight regular and special sessions. In office, she focused on legislation to help fruit tree growers in Eastern Washington, as well as supporting education and child welfare.
On January 26, 1933, Frank Reeves died on the House floor while cheering on his wife, who was giving a speech against a memorial to Congress recommending the reinstatement of national prohibition. Belle remained in office and maintained their family orchard near Wenatchee.
In February 1938, Secretary of State Ernest Hutchinson died unexpectedly. Needing someone to fill out his term of office, Governor Clarence Martin appointed a fellow Democrat, Reeves, to the Secretary of State position. She was 63-years-old. Reeves finished the term and won reelection in 1940. Despite refusing all campaign donations, she received the second highest number of Washington state votes in the election after President Roosevelt. Belle Reeves won another landslide victory in 1944, with the largest State vote for any candidate in the election.
In her 1944 interview, Reeves described her work as Secretary: "My work as Secretary of State has been extremely interesting, including as it does, supervision over elections, the licensing of corporations and many other activities." She was also a member of a number of state boards, commissions and committees, including the State Parks Committee and State Lands Board.
On several occasions, Reeves served as acting Governor when both the Governor and Lieutenant Governor (who would normally take over in the Governor's absence) were traveling out of state. She was the first woman to act as governor. The first time was in April 1938, when the Governor was in Washington D. C. and the Lieutenant Governor in California. Decades later, Dixy Lee Ray was Washington's first female governor (1977-1981).
In declining health, Reeves announced in 1947 that she would not run for a third term. She died in office on January 2, 1948, in Olympia, and was given a state funeral in the House Chamber. Governor Mon C. Wallgren in an official press statement wrote that, "The State of Washington has lost one of its most beloved citizens. Mrs. Belle Reeves won the hearts of the people through her gentle character and kindly thoughtfulness…."
During her time in office, Belle Reeves was nicknamed "The Sweetheart of Washington" and "The Grand Old Lady." She earned a well-deserved reputation as a practical hard worker who was good with people. She left a great legacy of public service.