The fall sports seasons for South Puget Sound Community College's volleyball and men's soccer team are in the books.
Under second-year coach Tusalava Kuaea, the Clippers volleyball team finished the 2019 season with a record of 9-18 – a five-win improvement over their 2018 campaign. The squad also doubled its conference win total over last year, posting a record of 4-8 in the West Region standings, two games behind Tacoma for the division's fourth and final berth into the Northwest Athletic Conference championship tournament.
Three South Puget Sound players – sophomores Janae Odom and Sydney Miller and freshman Jayde Grams – received All-NWAC honors at season's end.
Odom, an outside hitter from Waianae, Hawaii, and Grams, a defensive specialist/libero from Bonney Lake, were named to the All-NWAC West Region team as honorable mentions, while setter Miller, a graduate of Battle Ground High school, was a NWAC All-Academic team selection, an honor awarded to second-year student-athletes who have completed 36 credits hours with a 3.5 GPA or higher.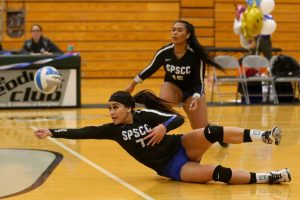 Odom paced the team with 174 kills, attacking at a .192 clip. Her 3.48 kills per set was 11th in the conference. She also notched a team-high 132 digs.
Grams was 10th in the NWAC with .52 aces per set. She also added 130 digs.
Miller was 12th in conference with 7.08 assists per set.
Freshman Airyn Jackson was second on the team with 111 kills. She was followed by fellow freshman Audra Suiaunoa and Savrina Paul, who registered 72 and 58 digs, respectively.
Sophomore Paige Johnson, who appeared in 12 matches this year, tied with Suiaunoa, a Timberline graduate, for the team lead with 19 total blocked shots, while Miller directed the offensive traffic, finishing with 354 assists.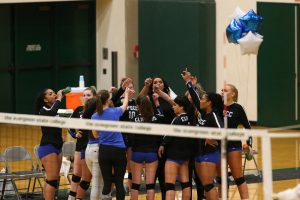 As a team, South Puget Sound was 4th in the Northwest Athletic Conference in service aces per set (2.38), 8th in service aces (93) and 12th in hitting percentage (.183), as well as, 5th among 32 teams in home attendance.
The Clippers graduate four sophomores, including North Thurston High School graduate Abigial Green, who played defensive specialist/libero for the South Puget Sound. Additional sophomores include Johnson, Miller and Odom.
"I am so blessed to have had the opportunity to be part of four sophomores' college volleyball career," Kuaea said. "I am excited to see where they all head to next and look forward to following their continued academic and volleyball success wherever they land."
The Clippers opened the volleyball season by defeating eventual North Region champion Whatcom at the NWAC Volleyball Showcase in Springfield, Oregon. SPSCC went 3-3 at the season-opening event.
South Puget Sound Community College Men's Soccer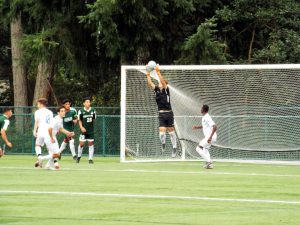 The SPSCC men's soccer team finished their season with a 1-18 record. The Clippers, who had second-year coach Juan P. Murillo at the helm, closed out the year with a 5-4 victory over Bellevue, getting goals from Jared Fix, Dakota Seddon, Kenny Zacarias and Dominic Ceu Bik, who found the back of the net twice.
South Puget Sound also received assists from Saloum Malang and Safwan Smael, a 2019 North Thurston High School graduate, during its win over Bellevue.
The triumph came one match after South Puget Sound dropped its home finale, 2-1, to Pierce. Freshman Seddon, a Tumwater grad, scored the lone goal for the Clippers.
SPSCC had seven sophomores on its roster this season with Ceu Bik, Zacarias, Eddie Raymundo, Miguel Bravo, Bemnet Lester, Andy Aguirre and Dawson Hall.
Ceu Bik scored a team-best four goals, adding goals in midseason losses to Pierce and Highline to go with his two-goal match in the season finale.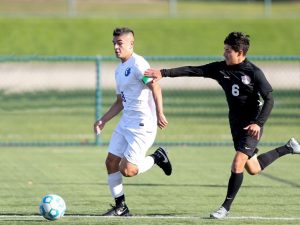 Seddon registered three goals and an assist in his first season of collegiate soccer. He appeared in all 19 games, making a team-high 18 starts.
The Clippers also received a goal from Lester, a 2018 Black Hills High School graduate.
South Puget Sound Community College is currently recruiting for athletes for both its volleyball and men's soccer team for the 2020 season. Athletes who are interested in becoming a Clipper can visit the college's recruiting site for more information. The site features information on SPSCC, admissions, campus life and prospective athlete interest form.
Sponsored