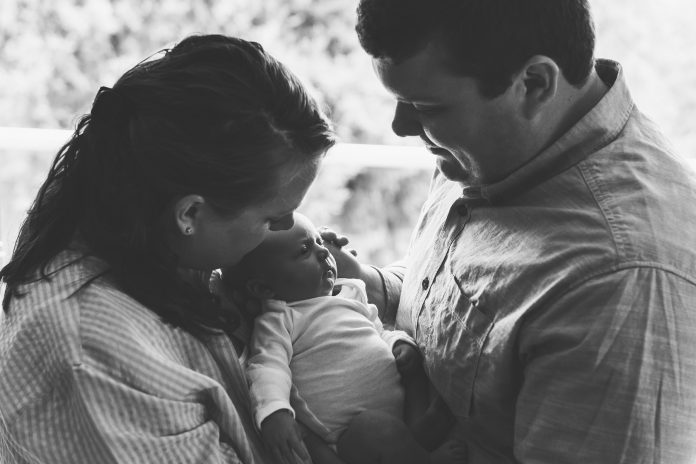 Dr. Darrin Trask returned to the Pacific Northwest in a dramatic fashion. As the Aberdeen native was driving up to Olympia after a year-long fellowship in Phoenix, Arizona, the main thing on his mind was making it home for the imminent arrival of his third child. His wife and other two children were already back in Washington and he should have plenty of time to join them – or so he thought.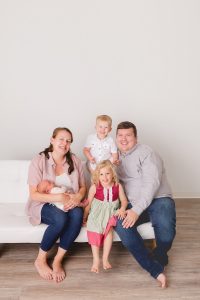 Instead, as he approached Los Angeles Trask's phone rang. It was his wife with some surprising news: her water had just broken. Trask left the car in L.A., hopped on the nearest plane and arrived with less than four hours to spare.
It was a memorable start to a new chapter for the whole family. Trask will be joining the team at Olympia Orthopaedic Associates (OOA) in early September to take over the practice of Dr. Stephen Snow, an orthopedic surgeon who specializes in total joint replacement surgeries, including hip replacements and knee replacements. "My main interests definitely lie with both primary and revision hip and knee replacements," says Trask. "I also had extensive training in robotic-assisted total joint replacement in both residency and fellowship, we are actively working on getting a robotics program off the ground here in the South Sound."
After graduating from Washington State University with a degree in biomedical engineering, he attended medical school at the University of Washington, followed by a five-year residency at the University of Wisconsin in Madison. Trask, his wife and their two children then spent a year at the Mayo Clinic in Phoenix while he completed an adult reconstructive fellowship.
From early on,  the idea of a career in medicine intrigued Trask. "It was one of those things you have an idea about when you're a kid," he says. "As I took more steps exploring the profession, I could see myself in the role. I was drawn to the patient-doctor relationship, the intellectual challenges of medicine, and the ability to make a positive impact in the lives of patients."
With his biomedical engineering degree, he initially steered toward biomechanics research, but the more he talked with practicing physicians, the more he realized that patient care was more appealing to him than a career solely focused on device development or research. Orthopedics in particular combined a degree of technical expertise with a high probability of positive outcomes.
As an example, of the more than 600,000 total knee replacements performed annually nationwide, the annual failure rate is between .5 and 1 percent, meaning that anyone who gets a knee replacement today has a 90 to 95 percent chance of it lasting for ten years and an 80 to 85 percent change of it lasting for 20 years.
"Orthopedic interventions are routinely successful, and hip and knee replacements are winners" says Trask. "I definitely found myself being drawn to large-scale surgeries such as trauma and revision joint replacement. They're technologically challenging and at the end of the day you have made a tangible difference for a person. You can make an intervention and ideally make someone's life better."
OOA is a good fit both professionally and personally, he notes. "OOA is a group that's taking care of patients in a really modern way. They have been early adopters and innovators in outpatient joint replacement, a trend that we are seeing nationwide. It is great to see a local group leading the way and shaping how we perform modern hip and knee replacement. Patients can get everything with one team of providers, whether it is early on diagnosing the problem through imaging, early non-operative treatment through physical therapy or injections, and ultimately surgery if indicated from top-notch experienced surgeons. OOA serves this community well and I am excited to be a part of the team."
On the personal side, both he and his wife are from the northwest and with their growing family, consisting of a four-year-old, a two-year-old and as of this writing, a two-day-old, being close to relatives is more important than ever. Family members from both sides are within a few hours drive of Olympia and they look forward to spending more time together after years in Wisconsin and Arizona.
In the meantime, he's looking forward to getting established in Olympia. "We've had a whole lot of things up in the air," says Trask. "With the fellowship, it's been disruptive being away for a year. We want to get settled into town, get the kids into school and get some semblance of normalcy back in our lives. This is the place we're intent on being in for the duration of my career. After working on thousands of cases in residency and fellowship, it's exciting to get out there and start taking care of people in an area where I grew up."
Learn more at the Olympia Orthopaedic Associates website or by calling 360-709-6230.
Sponsored