Growing up in Brazil, where soccer is more religion than sport, Rodrigo Dos Santos Queiroz fondly recalls playing barefoot as a kid in the streets of Rio de Janeiro.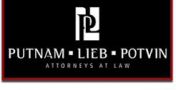 "Any day or time I could go outside and kick the ball I would go do it," Dos Santos Queiroz said. "It didn't matter if it was raining or if it was 100 degrees outside, or if I was playing alone or not."
Dos Santos Queiroz didn't even require an actual soccer ball.
"You have to fold it together and then tape it," said Dos Santos Queiroz after detailing the correct way to turn a pile of socks into a soccer ball, which was a common practice back home. "If we didn't have a ball, we'd make it out of socks. We had to improvise sometimes."
No shoes, a makeshift ball, the constant rain and unbearable heat while playing in the streets – Dos Santos Queiroz would gladly put up with it all as long as it meant he was playing.
The 2019 River Ridge High School graduate plans to bring that same kind of passion to South Puget Sound Community College this upcoming season when he suits up for the Clippers as Dos Santos Queiroz will be one of several incoming freshmen for head coach Juan Murillo.
"The transition from high school to college soccer is always challenging," said Murillo, who enters his second season at South Puget Sound, "especially with the speed of play and physicality of the league."
If anything, Dos Santos Queiroz knows how to adapt.
He lived in Rio de Janeiro until he was 14. Before entering high school, his mom remarried, and his new stepdad was from Washington. So, along with his two brothers and sister, he moved to Tacoma.
"It was tough at first," Dos Santos Queiroz said about the near 7,000-mile move. "I really didn't speak English at all when I moved here, so making friends was a new challenge."
Soccer, however, made it a far easier transition.
"It helped a lot," Dos Santos Queiroz said, "(Soccer) just brings everyone together no matter where you're from. When you're playing, everyone is friends."
It was that way at both Stadium High School and River Ridge High School, the latter of which Dos Santos Queiroz transferred to for his senior year after his family moved to Lacey, a relocation that also put him on the SPSCC radar.
"I am very pleased to have Rodrigo join the men's soccer program. One of his biggest qualities is his commitment and determination to his work ethic," Murillo said. "He really was a driving force in games (in high school). Having watched him several times this year, it was clear that he was going to outwork everyone on the field. I'm excited for his opportunity to make the most of his college experience as a student-athlete. I look forward to seeing him grow and develop."
That holds true not just on the field, but in the classroom as Murillo is equally dedicated to his player's success off the field as well – a fact that played a large role in Dos Santos Queiroz signing on with the Clippers.
"What made me join the Clippers was coach Murillo seemed to be very interested in me and when I made a visit to SPSCC and talked to him person I realized that he's not there just to coach soccer," Dos Santos Queiroz said. "He's there to help academically also."
Dos Santos Queiroz, a midfielder, helped River Ridge to one of its better seasons ever last year as the Hawks went 11-9 after winning just four matches the previous three seasons combined and advanced to the 2A West Central District tournament. This success came a year after he was a member of a Stadium squad that went 14-2-1 and made an appearance in the 4A state tournament.
"What I'm looking the most for next season is first of all to win games," Dos Santos Queiroz said. "It's not going to be easy, but if we as a team play together, smart, aggressive and as a family, we could accomplish that goal. I am also looking for growth. Helping my teammates on the field by moving without the ball, giving assists, scoring goals and creating space is also one of my goals for next season."
The Clippers kick off their 2019 season with a pair of matches at the Starfire Complex in Tukwila. South Puget Sound will play its season opener against Wenatchee Valley on August 22 before facing Clark College on August 23.
South Puget Sound will host Portland in its home opener on August 27 at the Regional Athletic Complex.
"We're playing some good teams and it's not going to be easy," Dos Santos Queiroz said. "If we work the hardest we can during this offseason, show up to every practice, listen to our coaches and learn from our mistakes and just have fun as a team we could be something special this year."