With the temperatures consistently above the 80-degree mark, summer is in full force finally. While we here in the Pacific Northwest make the most out of every minute of the nice weather, there is only one thing that keeps us from enjoying summer – the oppressive heat. Stay cool as a cucumber even on the sweatiest, balmiest, most downright miserable summer days while saving on the cost of cooling.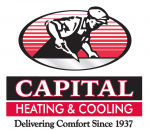 Keep air conditioning units clean and clear and change or wash filters regularly to maximize efficiency. No air conditioning at home? There are do-it-yourself ways to cool down the house. A large bowl of ice in front of a fan is a quick and easy cool-down. Set ceiling fans to rotate counter-clockwise and at a higher speed. The airflow creates a breeze effect.
Turn on bathroom fans during showers and exhaust fans in the kitchen when cooking. Better yet, skip the oven and stove and use a crock pot for easy meals. Or even better, cook outdoors with a barbecue or an electric grill.
Let the night air in. Make the most of the refreshing night hours by opening windows if it is safe to do so. Use strategically placed fans to distribute the cool air. Close windows in the morning when temperatures rise.
For more cooling at night, take a frozen water bottle to bed for a cold cuddle buddy. Use lightweight sheets and skip the blankets. If the heat interrupts your sleep, keep a bowl of cool water to dip feet and fingers in on the nightstand for a midnight refresher.
Make a DIY cooling towel by pouring water in a clean diaper over a bowl. Extract the absorbent material in the diaper and put it in a plastic zip-top bag. Freeze and wrap in a wet microfiber towel for a quick and reusable cooling method. Or simply use a cool washcloth dipped in ice water. Add a few drops of essential oils like peppermint for more cooling effect.
Windows facing the sun let in a lot of heat. Keep blinds and curtains closed during the day to reduce the temperature inside. An affordable way to add even more sun protection is to cover windows with aluminum foil. To make it easy to remove, simply cut cardboard to the size of the window and cover it with foil.
Make tasty treats to cool off. Add fruit to juice in rinsed out yogurt cups with plastic spoons as sticks for homemade popsicles. For an afternoon pick up, make frozen coffee pops with the morning's leftover coffee and a splash of creamer for sweetness.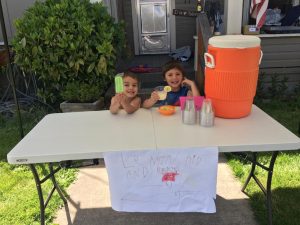 In the car, cover the windshield when parking in the shade isn't an option helps keep temperatures down. Make your own cover out of cardboard. Use old towels in the side windows for even more cooling. When parking, turn the vehicle around so it isn't facing the sun. When using air conditioning in the car, hit the re-circulation button otherwise it will use the warmer air from the outside.
At home, park in the garage or leave windows cracked if possible. Also, open the car doors for a few minutes before getting in, but don't leave vehicles unattended for security and safety. Hot seats and steering wheels are not fun on skin. Cover leather seats with towels, including infant car seats to keep those buckles from getting too hot.
For kids, a sprinkler or kiddie pool offers endless summer fun with the bonus of cooling off. A sponge fight is a fun and earth-friendly alternative to water balloons. For older kids, water guns are a refreshing cool down. For smaller kids, have an ice melt treasure hunt and freeze toys in ice-cubes. Cool down and get a chore done by letting the kids help wash the car. Or take the family to one of the great local swimming spots.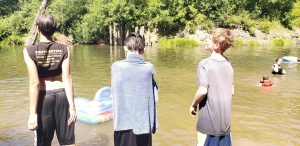 For pets, take dogs on walks when it is cooler during the early morning or late evening to avoid overheating. Toss Fido an ice cube instead of a ball or make a homemade pupsicle. Use peanut butter (without xylitol), pumpkin puree or minced meats with a bit of water or unsweetened Greek yogurt in ice cube trays and freeze. For shaggy dogs, a summer cut goes a long way in reducing body temperature. All pets need ample access to water and shade and should never be left in the car.
As a matter of safety, staying cool in extreme heat is important for everyone. Follow these tips from Thurston County Emergency Management on avoiding heat-related illness. Cooling center information is posted on their Facebook and Twitter accounts if temperatures rise to the mid-90s or higher. Most malls, senior and community centers and libraries offer a place to relax in air conditioning.
When the forecast calls for blistering summer days, be ready to beat the heat. Keep cool by preparing now for the scorching days ahead.