The Rants Group's dedicated team of professionals have been serving Thurston County and the Western Washington area for over 45 years while instilling the same consistent work ethic that was implemented by company founder, Ron Rants. The Rants Group is a full-service commercial and investment real estate firm with a wide range of services including leasing, sales, property management and development.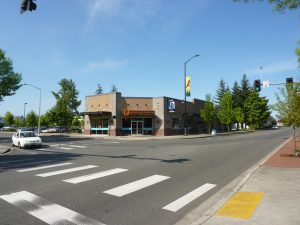 The Rants Group's brokers are highly skilled, multifaceted professionals who specialize in representing both buyers and sellers as well as tenants and landlords. Those brokers hold important desgnations such as CCIM (Certified Commercial Investment Member), CPM (Certified Property Manager) and ARM (Accredited Residential Manager).
Representing Commercial Buyers and Sellers
Since the company's first day in operation, The Rants Group has proudly represented both buyers and sellers. "There are many types of commercial buyers that we work with," explains Pat. It may be a business owner looking to purchase a building for an expansion or second location.  Another may be a local investor looking to diversify into rental real estate. It's not just acquisitions, either. We pride ourselves on taking a holisitic approach to providing investment real estate advice. Like when a group of local family members recently contacted us for advice about what to do with a long vacant piece of commercial property held by the family trust. We carefully analyzed the project and the family's portfolio goals, and helped them determine that selling was the right option for their specific circumstances – and then marketed and eventually sold the property on their behalf. That family-first approach is what sets The Rants Group apart from their competition.The Rants Group brokers are available to assist in discovering the perfect property and close the deal as efficiently as possible.
Most investors are very familiar with the process of buying mutual funds or stocks. Investing in real estate, although often a longer term commitment, is also a promising outlet to diversify personal funds. Purchasing real estate is an excellent way to generate wealth through equity and cash flow. "We handle a lot of business in investment sales" says Pat.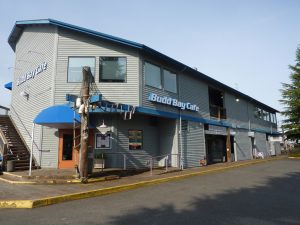 Another positive aspect of purchasing commercial property is the creation of long-term income. "Purchasing property offers an opportunity for individuals to pass on the real estate to their heirs, ensuring a bright future for many years to come," states Cameron Wilson, commercial leasing and sales managing broker at The Rants Group. "We're available to deal with any kind of investment property, including apartment complexes and duplexes, that will generate income and secure financial stability."
Representing Tenants and Landlords
When it comes to representing tenants, Cameron finds a great deal of satisfaction in working alongside small business owners to discover their ideal first rental location. "I really enjoy helping tenants search for a new location and helping them negotiate a lease on the best terms," states Cameron. "It's very rewarding to assist someone whose company has grown enough to require them to move out of a workshop in their home to find a larger space to conduct business. This is a major step in their lives that I'm honored to be a part of."
Everyone at The Rants Group is very proud to have worked with many local individuals over the years as it directly helps strengthens the local economy. "Of course, working alongside national clients are great, but when we work with the local people who live and reside in the Thurston County area, they're more likely to stay here," says Pat Rants. Working with locals also forms long term relationships, some of which have been built upon for decades. "There's nothing that we love more than watching our clients succeed and expand, buy a second location, or even purchase their own property," he adds.
"We're also passionate about representing landlords and leasing out their space," explains Danielle Rants, commercial leasing and sales broker at The Rants Group. "We ourselves are landlords, which gives us the unique inside ability to efficiently help address various issues that may come up."
Since the company is located in the Capitol City, The Rants Group has decades of experience working and leasing with state agencies. This in-depth experience proves useful as state leasing requirements are very different than in other sectors. "The State is by far the largest tenant that we work with," says Pat. "Washington State leases millions of square feet of space in Thurston County, many of which reside in the downtown corridor, Lacey, and Tumwater."
The Rants Group is now on its third generation of the Rants family, with Danielle Rants and Logan Rants, brother and sister, following founder Ron Rants and President Pat Rants.  All of the team at The Rants Group will be serving Thurston County clients for decades to come.
Visit The Rants Group website or Facebook to learn more about this locally owned and operated investment real estate company in Thurston County.
Sponsored