It's certainly not out of the ordinary for an athlete to be the state leader in three track and field events. Unusual? Yes. Impressive? Absolutely. But it does occur from time to time.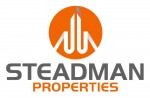 However, things really get uncommon if the same high school has the top two athletes in the state in the same three events. If that takes place, you have yourself an extremely rare scenario.
Now, let's say the two athletes are brothers. Well, that just doesn't happen. Or does it?
Meet Caden and Kobe Deutscher of Pope John Paul II High School.
The Eagles' track program is still in its infancy. It enjoyed its inaugural season just last year, and while it's still establishing itself, athletes like the Deutscher brothers have put the team on the map in record-setting time.
But then again, Caden and Kobe seem to do everything fast. So it's hardly a surprise.
Caden, a senior, enters May second among all state runners in the 1B classification in the 800, 1600, and 3200, trailing only his brother, Kobe, a sophomore, in all three events.
"I remember coming in my freshman year and seeing the times Caden had put up. They were just insane to me," Kobe said.
Two years of hard work later and Kobe has surpassed the times his older brother on the track, but both stated none of their times would be possible without the other.
"I think knowing Caden is there with me and knowing he can do this shows that I can do it as well. He's really pushed me to stay with him," Kobe said. "He's probably the hardest worker I've seen, both on the track and off. He's always pushed me to make the best of everything. In workouts if I feel like I am slacking at all he makes me pick it up."
Should they complete the exacta and finish first and second in all three races at the state championship meet, which will take place May 23-25 at Eastern Washington University, you may have to double check the record books because odds are something like that hasn't happened before.
Kobe has posted the state's best times in the 800 (2:01.92), 1600 (4:32.07), and 3200 (10:10.55), a year after placing sixth in the 800 and third in 1600 at the 1B state championships last year.
Only one runner is within 30 seconds of his 3200 time – that being Caden, whose top mark in the event this year is 10:16.81.
Caden, who finished second in the 3200 and sixth in the 1600 at state in 2018, is also right behind his sibling in the 800 (2:06.34) and 1600 (4:39.96).
"As brothers, they are super competitive, and I think that when Kobe first started getting close to Caden it created a little bit of discomfort and awkwardness because people were wondering how Caden would respond if his little brother passed him," Pope John Paul II track coach Scott Carter said. "Caden handled it as a true leader. I think the two of them have reached a point where they can work together, and they understand the significance of seeing Deutscher ranked No. 1 and No. 2 in all three of their events. I'm really proud of how they have handled the pressure, and how they have worked together to better each other all year."
It was toward the end of last season when Caden noticed his brother's times were rapidly creeping up to his own. He knew it wouldn't be long before the roles were reversed and he'd be the one chasing his brother and not the other way around, which had been the case for so many years.
"It's a tough balance. I want to beat Kobe, but I also want to see him win," Caden said. "For a while I was devastated, he was beating me. He's my brother and I never want him beating me in anything, especially since he's my younger brother, but since the last cross country season I've accepted that we're a team and we just got to keep pushing each other."
They've done just that, motivating each other to be the top two runners in the 1B classification.
"Kobe has different form than Caden. Kobe relies more on his natural speed and runs more like an 800-meter runner. Caden relies more on his endurance and strength as a runner and is more of a pure 5000-meter type of runner," said Pope John Paul II assistant coach Larry Weber, who works with the Eagles long-distance runners.
"Both brothers are supportive of each other. They also both want to do well in everything they do each day. They work well together in workouts and help each other hit their training times in practice. They continue to improve by working very hard together and pushing each other in practice."
All that has added up to one remarkable track season for the Deutscher brothers.