During his senior season at North Thurston High School, Colton Monti was an all-state guard, leading the Rams to the 2005 Pacific 9 League championship and the Class 3A state playoffs.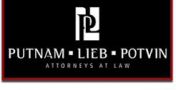 He was selected league MVP, averaging 24 points a game with a school record 44-point outburst against W.F. West.
Ask Monti – who would go on to be a 1,000-point career scorer at Central Washington University – what his most memorable moment during his playing days with the Rams is and you'd be surprised to know it doesn't feature an on-the-court moment.
It was a haircut.
The previous year, when Monti was a junior, North Thurston coach Tim Brown made a bet with his team that if they advanced to the state tournament, they could shave his head. The team came up one game short of accomplishing the feat, losing to rival Timberline at the district tournament in a game that decided the district's final state playoff seed.
The next year, Brown made the same wager, and the Rams found themselves once again in a winner-to-state, loser-out game at districts. Only this time, it was against Tumwater. Monti and his teammates weren't about to let this opportunity slip through twice.
"We brought the clippers with us to the game," said Monti, who is now the principal at Selah High School.
It wasn't long after the final buzzer that the grooming commenced.
"We were a pretty undersized team. I was 5-foot-11. We didn't have a lot of guys who were that much taller than six foot, and I think I was the only player to score over 10 points a game that year," Monti said, "but I will say this about coach Brown, he always got the most out of the talent he had."
After 26 seasons, Brown is stepping down as the head basketball coach at North Thurston. He finishes his career as the school's all-time leader in victories with 333.
"My 22 years of experience as a teacher, coach, and athletic director has influenced my opinion about how success is measured in high school athletics," said North Thurston athletic director Eddie Gentry. "I believe it's not only about wins and losses. It's the ability to maintain and sustain a program over a long period of time that our kids and community members can rally around. For those reasons I believe Tim Brown's 26-year commitment to teaching and coaching at North Thurston has solidified his place as one of the most successful coaches in North Thurston's history."
Brown, whose father, Ron, coached 56 seasons at Centralia High School and is third on the state's all-time career coaching wins list with 722 victories, guided the Rams to six state playoff appearances. North Thurston went 7-13 this past season, a year after going 21-4 and claiming the 3A South Sound Conference championship.
When Brown took over the program during the 1993-94 season, the Rams had not been to the state playoffs since 1978. He was able to end that lengthy drought in his first year, leading North Thurston to a 21-6 record and fifth place at the Class 4A tournament.
Led by all-state senior guard Sean Weston, the Rams dropped their opening round game to Kamiakin, 62-53, at state before stringing together three consecutive wins, defeating Rogers of Puyallup (54-41) and Edmonds-Woodway (59-52) before knocking off Newport of Bellevue (68-56) to claim the fifth-place trophy.
The fifth-place finish in 1994 matches the 1978 squad for the highest finish in school history.
The Rams were reclassified to the 3A ranks prior to the start of the 1999-00 school year, moving from the 4A Narrows League to the newly created 3A Pacific 9 League. Brown guided North Thurston to the state playoffs during the inaugural year of the league, finishing eighth at state.
Brown had the Rams back in the state playoffs in 2005. The team, which went 21-6, suffered from an unfavorable draw, losing to eventual state champion O'Dea in the first round before defeating Bishop Blanchet in a loser-out game. The season ended a win shy of the trophy round after North Thurston lost to Squalicum, which finished fifth at the tournament.
"Coach Brown just means so much to me," Monti said. "He certainly has helped me become the person that I am."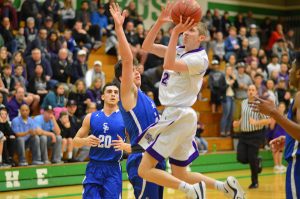 One of Brown's most impressive coaching jobs was in 2007 when he took a team that finished 8-12 in the regular season to the 3A state tournament. He also led the 2012 team, which starred 2A Evergreen Conference MVP Landon Rushton, to the regional round of state.
Arguably, Brown's best season came two years ago when his senior-heavy Rams' team opened the year with a school-record 19 consecutive victories. Powered by a pair of 20-point scorers in league MVP Jeremy Spencer and Clay Christian, the school's all-time leading scorer with 1,495 points, North Thurston captured the 3A SSC title before falling to Seattle Prep, 60-51, in the regional round of the state tournament.
"When I was hired four years ago as the athletic director, principal Steve Rood told me to have a brief and simple response when someone asks me what I'm looking for in a coach," Gentry said. "Inspired by the standard setting coach Brown I developed my response. I want our coaches to follow the rules, be excellent with public relations and teach our kids how to be successful in life and sport. Thank you coach Brown for your commitment to making North Thurston a great place for all Rams."