Shiver me timbers, you are not going to believe the fun in store for anyone close enough to get their booties to Lacey this July. The first annual Northwest Pirate Festival is coming to the Thurston County Fairgrounds July 13-14 and the creators behind it know how to make sure you have a great time.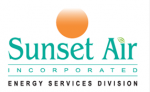 The masterminds behind this new Pirate Festival are the same creative group that puts on the incredibly popular Washington Midsummer Renaissance Faire and the Oregon Renaissance Fair. All of these events are organized and run by Washington Renaissance Arts & Entertainment Society (WRAES), a 501(c)(3) non-profit organization. Their mission it "to produce educational opportunities through entertainment events that showcase the Renaissance era and similar periods."
What they really pull off, is magic.
Celebrating its 10th year, the Washington Midsummer Renaissance Faire is packed with attendees all three weekends, many even camp at the Bonney Lake location, spending the weekend at the Faire. If you haven't been, you are missing out. From real jousting and combat events to vendors and kids' activities, and of course all the faire food you can handle, this group of people know how to throw a fair that keeps people coming back year after year. Rows of vendors as far as the eye can see, large walls, and dozens of costumed volunteers make you forget it's the 21st Century as soon as you walk through the gates. Family friendly with a hint of adult humor at times, these festivals are something the whole family can enjoy. The Washington Midsummer Renaissance Faire has themed weekends, one of which is usually a pirate weekend. It's been a favorite of many faire-goers for years.
This year, they are bringing all that pirate fun to right here in Thurston County! "Lacey was chosen for the first year because it was a nice central location for most Washington residents as well as not being too far from the Portland area," says Shana Casey, advertising and marketing director for WRAES. "And why pirates? Well, why not? Pirates are fun and it's a great excuse to unleash our inner pirates! We've been discussing another festival for about one-and-a-half years now. We wanted to make sure there was an interest in a Pirate Festival and once we knew there was, we started to plan!"
Ahoy Me Hearties, Fun Entertainment Ahead!
"The year is 1719 and Black Sand Bay, the thriving hub located on the eastern coast of North America, has just lost its unofficial authority. The infamous Captain Galavar has died of 'natural causes.' Black Sand Bay, known for its rich trade options, goods, and the peace to enjoy a port that is not at war or ruled by a monarchy finds itself unclaimed and unregulated for the first time in 40 years…News of this fact has reached far and wide and many have set sail to claim Black Sand Bay for themselves. Two of the most famous and notorious pirate captains and their salty crews (Freedom's Revenge & the Emerald Rose) race to the port to campaign for its patronage."
Sound fun? The WRAES's events are known for being fully immersive and interactive. There will be plenty of entertainment, not just during the shows, but also walking around the festival, so be on the look out for scurvy pirates! "I don't want to give it all away, but we are going to have a spectacular arena show complete with black powder and cannons!" shares Casey. "And that's just a taste, but you can rest assured, it will be something fresh and incredibly entertaining! We will also have a ton of interaction on the 'streets' of Black Sand Bay so the patrons are going to see a lot of entertainment all around them."
And don't forget to bring your pirate booty as there will be plenty of vendor booths to hunt for treasure in. Casey promises some of the old favorites from the Faires will be there, as well as many pirate-centric booths, full of garb, accessories, and more. "We always try to get a good variety or artisans who sell unique handmade jewelry, garb, and other wares," she adds.
Just like at ren fairs where you can shoot a bow, wield a sword, or even pay to have your loved one put in jail, there will be plenty of fun activities for the whole family to participate in. "We will have a treasure hunt and pirate ship bouncy castle and tons of games for the kiddies," says Casey. "For adults, there will be lots of shenanigans to take part in!"
When you need to rest, grab some grub from the many mouthwatering vendors that will have a host of fun fair foods including crepes, coffee and cold drinks, ice cream, and a bar for the 21-and-over pirate crew. Then, grab a barrel and take a seat for the professional entertainment.
"We have the well-known BOOM Pirates from the Emerald Rose and a crew of our own making a ship called Freedom's Revenge," says Casey.
The pirate crew will be announcing more activities, entertainers, merchants, and more, on the Northwest Pirate Festival Facebook page as the event draws near. Advanced tickets are already available to purchase on the Northwest Pirate Festival website.