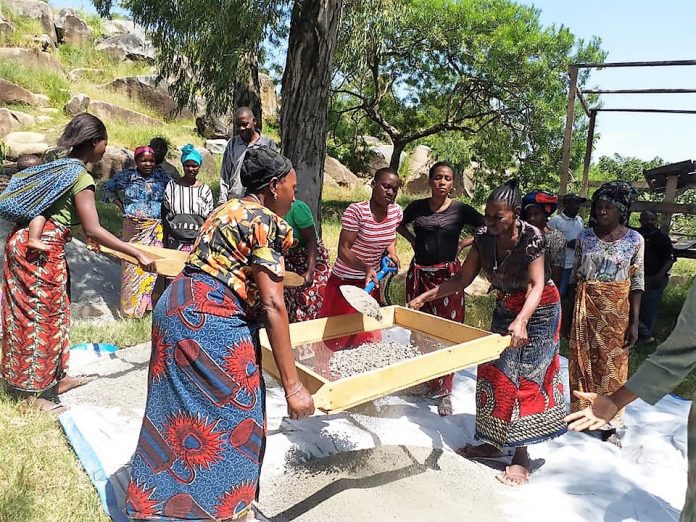 When your heart and wallet are open to helping people and projects that need support, you want to be confident that your donation is really making a difference. Consequently, the culture of giving has been shifting from making contributions to general funds and feel-good ideas to giving to specific projects for a target audience with a budget and a timeline. This is called intentional giving. Friendly Water for the World, an international organization whose headquarters is in Olympia, understands this concept and boldly uses this strategy for creating effective altruism across the globe.
The end of January 2019 marked the completion of a 30-day project in Songea, the capital of the Ruvuma Region in southwestern Tanzania in East Africa. It sits below the equator in the southern hemisphere. Clean, safe drinking water is a problem for the population, which tops 200,000 people. "There is bad lake water and worse river water," explains Curt Andino, executive director of Friendly Water, adding that contamination by mining activities only adds to the serious conditions of water borne illness such as cholera, typhoid, dysentery and other parasitic infections. Communities pay a huge price in medical treatments, missed work, and child sickness and death.
Friendly Water worked with the local government, six villages and ground support already in place to train 68 people, of which 48 were women. They learned how to build bio-sand water filters. This specific project was developed, budgeted and time-lined. A gift of $14,000 from philanthropists and regional business executives Beth Birnbaum and Barney Harford covered the costs. All the participants went home with a filter, the knowledge of how to use it and the skills to replicate the process for making more. Friendly Water is diligent in its practices to protect the value of every dollar donated. Immediately, life improves with clean water. "The filter is elegant in its simplicity," shares Curt.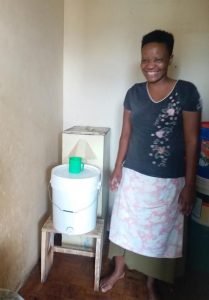 Recently, Friendly Water wanted to check on all of the 61 bio-sand filter groups that had been established in Rwanda since 2014. Of those, 59 are still operating, most selling between 200-300 filters per month. The equipment from one of the unsuccessful groups was being retrieved in order to be used in another location. Hand in Hand, an NGO (non-governmental organization) in East Africa reported to Friendly Water that over 35,000 bio-sand filters have been sold and on average support seven people each. Imagine for a moment all those lives changing for the better with clean water.
Another project was developed and implemented with a group of women in Bukavu, a city in eastern Congo-DRC. Twenty-five women, most of whom are visibly disabled, and a man who is married to one of the women, created a group called The Association of Handicapped Women (acronym AEPIFHA). They have built and sold more than 200 bio-sand water filters, transforming their own health and that of their communities. Money from the project has gone directly to start a new chapter in a new location including six sewing machines for them to use. These amazing transformations reverberate through the communities.
The concept of Best Practices is used by Friendly Water for all their endeavors. On the surface, the goal is to provide clean, safe water. Locals are trained on the construction and use of the bio-sand filter. Right away they can begin to filter their unsafe, contaminated water. The filters do not require power to operate, and maintenance is minimal. The benefits multiply as these people build more and sell them to others. When children and whole families are drinking safe water, diarrhea and other intestinal issues diminish and then disappear. People feel better and function more optimally. Now income is not being diverted to medicine and doctor visits. Time is better utilized at work or school. The ripples continue. With better health, families are able to make plans and see the future. With improved finances all of life improves. The deeper goal of Friendly Water is to optimize lives. Their projects do not require teams to stay behind; instead groups are self-supporting. Friendly Water is able to check in and monitor programs, but they don't continue to run them.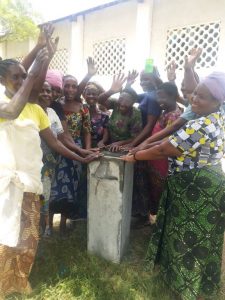 The world has too many people who lack one of life's most basic needs: safe drinking water. Effective altruism means implementing projects that give these people the knowledge and means to obtain their own clean drinking water.
"The notion is attaching meaningful projects to people and making it real by giving something that's not theoretical," says Curt.
You can be a part of making a tangible difference in the world. Friendly Water for the World knows that donors expect a higher level of accountability and responsibility. Their projects are developed, budgeted, planned and there is support on the ground. Training ensues and lives begin to transform. Every dollar counts. Quench your thirst for meaningful giving.
Visit Friendly Water for the World's website or call 360.918.3642 for more information about participating in or donating to a program.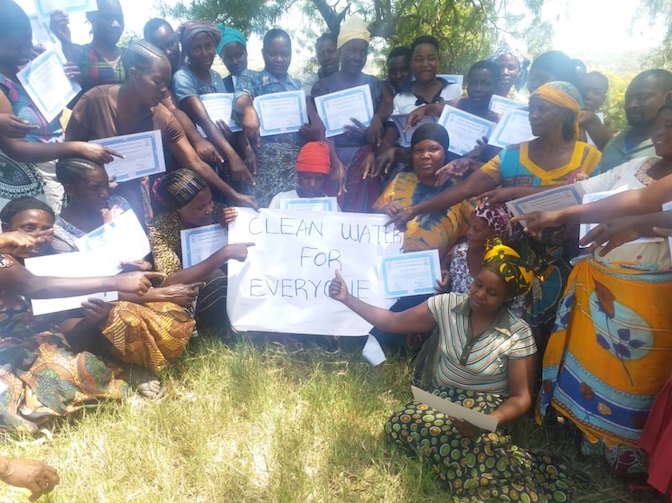 Sponsored