Many of us consider our pets important members of the family. With that said, we tend to take care of them in the same way we would take care of our children. Treats, walks, and grooming are just the start of ways we take care of our furry family. The Hood Canal offers a wide variety of opportunities to take care of our pets the best way possible.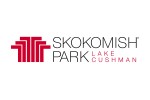 Explore
One of my dog's favorite things to do is to go on a walk. It is great exercise for both of us and he gets the opportunity to sniff out the rest of the world. If fresh air, dense forest, and stunning views are on your list of must-haves, the canal has great spots for a walk that you and your furball family member can enjoy together.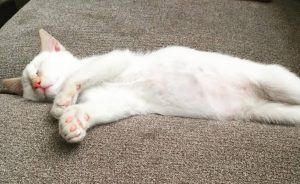 For an easier route, check out Skokomish Park at Lake Cushman. For only $10, visitors can take advantage of the nine miles of trails. They offer off-leash areas for swimming on hot days and there are no breed restrictions at the park. Take a paddleboard ride or a kayak out with your pup to take in the views from the serenity of the lake.
Potlatch State Park is also a good spot to bring your furry friend. Stroll along the 5,700 feet of saltwater shoreline, on leash, and enjoy the cold, crisp air from the canal. Nature is in full display with frequent visits from local birds and sunsets that can't be beat.
If you're looking for a challenging trail, purchase an Olympic National Forest Pass and head into the forest for a fun-filled day. Travel the Mount Ellinor Trail for a demanding uphill hike. With a possible gain of 3,300 feet, the panoramic views at the top are awe-inspiring and well worth the sweat to get there. Similarly, the Mount Rose Trail is also an elevated hike that will leave both dog and owner exhausted. With peek-a-boo views of Lake Cushman and Lightning Peak it allows visitors to enjoy the natural beauty of the area from a bird's eye view.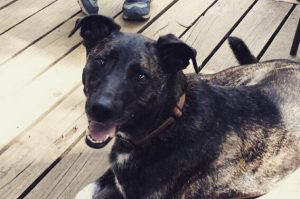 Relax
After a long hike, everyone involved deserves a break. Unwinding with the ones we love can make a difference in our day. Relax in style with your pet at Alderbrook Resort & Spa. For an additional $30 fee, guests can take in the lavish accommodations with their four-legged family members in tow. The fee includes puppy snacks from Mud Bay, a dog bed, and Doggie Room Service. Visitors can also opt for the VIP Package that includes a selection of toys and waste bags. To really indulge your pet, schedule a doggie massage at the spa and doggie dining experience at the award-winning restaurant.
Robin Hood Village Resort in Union also offers a relaxing stay in their adorable cottages near the Hood Canal. With a small fee for pets, families can take in the view, walk the nearby shoreline, and soak in the private hot tubs available at many of the cottages. It's a great place to unwind after a long hike to the top of Mount Rose with a tired pup in tow.
Kick your feet and paws up at Glen Ayr Resort located on the shores of the canal. Their queen rooms allow pets for a $15 fee. The rooms feature balconies that give sweeping views of the Hood Canal. The dock and beach amenities make it a unique relaxation experience. Visitors can enjoy freshly plucked shellfish and explore the grounds surrounding this isolated getaway.
Pack up your pups and take a trip north to experience exploration and relaxation that only the Hood Canal can provide. Stunning trails, comfortable accommodations, and one-of-a-kind experiences are all on the menu at just an hour's drive away.