Phyllis Mandel of Greene Realty grew up in a family that believed in giving back to the community. Her family, the Goldbergs, owned a furniture store in downtown Olympia and has grown and nurtured a philanthropic spirit. Phyllis was raised in Olympia and attended Lincoln Elementary School and the original Olympia High School.
After graduating from the University of Washington, Phyllis moved to Minneapolis, Minnesota where she began a career in real estate. "I loved the idea of connecting people with homes," says Phyllis. She later worked in Edina, Minnesota at a woman-owned realty firm that began with 10 agents. "Today that agency has thousands of agents . . . it is amazing to think about how much it has grown."
Bringing her Passion Home
Phyllis was very successful in Edina and became one of the most celebrated agents in the area, but her heart was back in the Pacific Northwest, and in 1994 she returned to her hometown.
She knows the area well and quickly built her reputation as an agent who provides unwavering attention to her clients. Phyllis found her forever real estate home at Greene Realty and loves the team atmosphere. "We are a very social group at Greene Realty," she shares. "There are a lot of activities for the agents to participate in together and it really is a family."
The atmosphere at Greene realty includes stellar support when needed. "I love to be with my clients, showing houses and helping them through the process of purchasing a home, but I don't love doing paperwork" jokes Phyllis. Fortunately, for the agents at Greene Realty, a transaction coordinator takes care of much of the paperwork, allowing the agents tend to the needs of their clients.
Phyllis loves to share her knowledge with clients sourced from a combined 35 years of experience in real estate and a lifetime appreciation of the beauty of Thurston County. Believe it or not, she does find some time in her busy schedule to enjoy family outings to their home on Hood Canal, which Phyllis refers to as her "happy place."
Her three adult children live in the Minneapolis area, so holidays often find Phyllis making the trek back to the Midwest. She is always happy to return to the climate of the Pacific Northwest. "We are so fortunate to live in this beautiful place," she says. "Everywhere you look there is so much beauty and the climate can't be beat."
Continuing the Family Legacy of Giving Back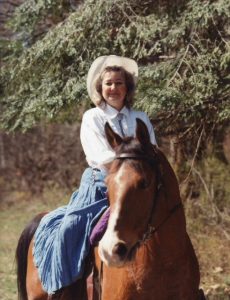 As soon as she arrived back in Olympia, Phyllis picked up her family tradition of getting involved in the community. She participates in the Olympia Rotary, the Boys and Girls Club, Capital Land Trust and the Thurston County Humane Society just to name a few.
She is also proud to serve on the board of South Puget Sound Community College. "It is such a fantastic school with amazing leaders," she explains. In addition to being on the board, Phyllis sponsors a scholarship for entrepreneurial business students. "SPSCC is such a great option for students to learn a skill and begin working, or as a transition to a four-year institution."
Regardless of the type of real estate you are interested in, Phyllis can help. She has sold everything from starter homes to waterfront estates in her career. "All transactions are interesting and fun in their own way and the best part of real estate is all the people that I get to meet."
"It is a great time to buy a house in Thurston County. The market has quieted down a bit, therefore there are more opportunities for buyers, but it is still a seller's market."
The real estate market in Thurston County is stable thanks to the large concentration of government employees. Thurston County is also the perfect midpoint between two major cities: Portland and Seattle. "We have all the benefits of these larger cities without the traffic and expense," Phyllis explains. "What could be better?" For more information, visit the Greene Realty website.
Greene Realty
1722 Harrison Avenue NW, Suite A, Olympia
360.528.4160
Sponsored