John Lee had given his introduction to public speaking presentation so many times that the Olympia High School sophomore began to compare its execution to muscle memory.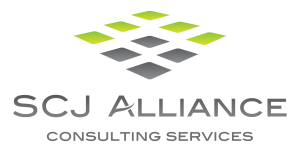 It had been wash, rinse, and repeat for months now.
Lee, who was a freshman at the time and in his first year as a member of the Olympia High School's Future Business Leaders of America club, estimates he had given the presentation at least 1,000 times.
But this time was different. This presentation would be at the 2018 FBLA national conference. This was what the entire year was leading up to.
"It was my first time in a huge competition so I was a little nervous, but I think I was so prepared that it didn't matter where, when, how, or who I was presenting to," said Lee about the FBLA national conference, which was held June 26 through July 3 in Baltimore, Maryland. "I have to say the most nerve-wracking moment in this whole national competition is when I went up to the stage for the final 10. It feels incredible to stand there."
The FBLA has approximately 250,000 members nationwide. Around 13,000 make it to nationals each year with roughly 700 making it on stage as finalists to give their presentation.
Lee, who placed fourth national in his event, was one of three members of the Olympia High School team to present on the big stage.
Joining Lee was fellow sophomore Sathvik Nallamalli, whose presentation on mobile application development placed fourth, and senior Christina Tsien, who finished second place national with her presentation on business communications.
"Each year kids and advisers give up a week of their summer," said Olympia High School teacher Skip Fabritius, who also serves as the school's FBLA adviser, about the Bears annual trip to the national conference. "We have a great time hanging out as a group. There's a great mixture of late night study sessions helping kids with speech content and delivery, baseball games, and city tours. Vin (Somasundaram) laid the wreath at the Tomb of Unknown Soldier. I had the opportunity to meet up with a former student who works at T Rowe Price, headquartered in Baltimore, and was able to strong arm him into a private tour."
A total of seven Bears earned a trip to the national conference. In addition to the three national placers, Olympia High School was also represented by senior Vin Somasundaram, senior Monica Tsien, junior Jenny Jeong, and sophomore Michael Tsien.
"The favorite memory, in fact, is not the moment I stood in the stage nor the moment I stood to meet the national president," said Lee. "Rather it was the moment when the airplane took off for nationals. I will never forget this moment because it was my first time on an airplane in seven years. It was my first time getting on an airplane since my immigration from Korea. This just shows the fact FBLA not only teaches and inspires people, but opens the gate to new experiences and laughter."
Lee, who also serves as Olympia High School's chapter president, and his fellow FBLA members will next participate in the 2018 Fall Leadership Conference at the Little Creek Casino on October 30.
"This is actually a conference where all the member's get the chance to truly feel what FBLA is like," Lee said. "For example, they would dress up in business attire and be professionals. Therefore, the conference doesn't have any competitive events, rather a speaker and a bunch of workshops where students can learn about business. This is the conference that kids decide if they want to stay in the club or not."
For those who stick around, they will begin their quest toward next year's national conference with their first conference being held on January 15 at the Great Wolf Lodge. Those placing sixth or higher in their specific category are eligible to advance on to the state conference, which will be held in mid-April in Bellevue.
The top four placers at the state conference will secures berths to the national conference in San Antonio June 29 through July 2.
"Being a member in OHS FBLA shows the dedication and hardworking mindset that each and every one in our club has," Lee said. "I appreciate the fact that everyone wants to learn in this environment and wants to succeed in the future. After all, we are the future business leaders of America."