For nearly a decade the Tumwater High School girls volleyball team has dominated its neighbor, A G West Black Hills High School just 7 min away. October 9, that all changed after Black Hills won the match 3-1 at Tumwater High School in a 2A Evergreen Conference play.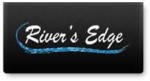 Both teams wore pink uniforms to support "Dig for the cure night" sponsored by Tumwater High School. The event has been held for over 15 years to help gain donations to support the Breast Cancer Research Foundation.
Led by seniors Maisy Williams (19 kills) and Hannah Rongen (15 kills) the Wolves (5-2 overall, 3-1 2A Evergreen Conference) won the first two sets 25-20, 25-17. The T-Birds (5-4 overall, 4-1 Evergreen Conference) gained some momentum winning the third set 25-17. The Wolves took the match in a close fourth set 25-20. Black Hills Head Coach Jessica Prigge was beaming after the win. "It's been a long time since we beat them," she says. "I'm just proud to see them come together like that and execute everything we worked on. We proved what we are capable as a team, and it has our eye on the state tournament".
Both teams continue 2A EVCO play and will meet for the last regular scheduled game of the season October 25 at BHHS.