When the Tumwater High School football program prints off its roster for the upcoming season, you might notice senior linebacker Jack Prentice is eight pounds heavier than he was last year.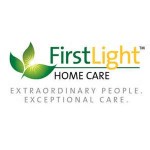 "I'm 143 pounds now," Prentice proudly declares, up from his 135-pound playing weight during the Thunderbirds' run toward the Class 2A state championship game last season.
Fellow senior linebacker Mason Burbidge is the bigger of the two. He has approximately 12 pounds on his teammate, but surrenders about 2-3 inches of height to the 5-foot-10 Prentice.
Undersized, but never overmatched, and certainly not overlooked – not after the season these two had last year at Tumwater – that's Burbidge and Prentice.
Despite their smaller stature, Burbidge and Prentice were two of the most consistent players for the Thunderbirds last year, both earning all-league first-team honors in the 2A Evergreen Conference in 2017.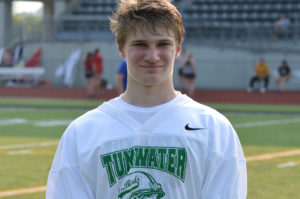 "When you see them on paper, you probably won't give them much of a thought as linebackers because of their size," said head coach Bill Beattie, who enters his second season with the T-Birds, "but they are both incredibly valuable players for us. In football, if you don't have that ideal size, you need to make up for it in other ways and Jack and Mason do that. Both are very smart players, both are two of the hardest working guys we have."
The two have had a close friendship since first riding the school bus together back in fifth grade with the topic often centering on T-Bird football.
They were rivals on the gridiron during their first year in TCYFL, playing on opposing teams. That changed the next season when their two teams combined.
"We even played the same positions back then. We were always undersized. We were both fullbacks and linebackers. So we split reps," Prentice said. "We just connected early on and it's just grown from there."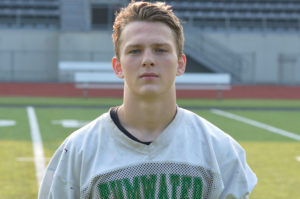 The similarities continued as both made their first varsity start last year as juniors during the T-Birds' 52-18 victory over Franklin Pierce – a game that fell on Prentice's 17th birthday.
"We feed off each other out there," Burbidge said. "We are always communicating. It was like this before we even got to high school. We would watch game films together in eighth grade and break stuff down. It was something we did for fun and it just carried over to high school."
It's not surprising they would gravitate toward film study as both players' fathers are assistant coaches on Tumwater's staff.
"No one knows this defense like Jack," said Burbidge, whose father, Ryan Burbidge, played for Beattie in the early 1990s at Elma High School. "He's just been around it for so long because of his dad coaching here. He knows where the ball is going all the time."
Some of Prentice's first memories are of being a ball boy and water boy at the age of four back when his dad was the freshman coach.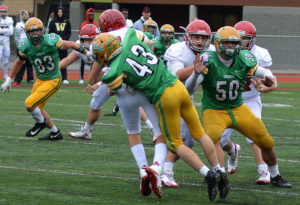 "It seems like I've just grown up with the defense," said Prentice, whose brothers, Patrick and Riley, were both all-state linebackers for Tumwater.
The Thunderbirds went 11-3 last season under Beattie, advancing to the state title game for a ninth time in program history where they lost to Hockinson, 35-22, in the Class 2A championship.
Along the way, the T-Birds captured their eighth consecutive 2A Evergreen Conference title and defeated top-ranked and defending state champion Archbishop Murphy, 10-6, in the state semifinals. Their only regular season defeats in 2017 came against Bellevue, a 3A state semifinals last year, and Union, which was a quarterfinal team in the 4A ranks.
Gone from the defensive side of last year's squad is EvCo MVP Cy Hicks, defensive MVP Aiden Slater, and a trio of first-team players in defensive lineman Jacob Pati and defensive backs Connor Clark and Ethan Wilmovsky.
"Last year was definitely a great football season. It was unforgettable," Burbidge said. "What we experienced last year needs to carry over this year. I feel like we had a lot of questions last year from people outside the program with Coach Beattie coming in. People were always asking, 'How's it going to turn out?' All we can say is go watch the games. That's our answer this year as well. We lost a lot of great seniors, but nothing's changed. It's still 100 percent T-Bird football."
Tumwater should be well tested before it kicks off its conference slate on September 28 at Rochester. The T-Birds will begin its non-league schedule at Timberline, a 3A state quarterfinal team in 2017, on August 30 before playing at Yelm. They will have their home opener against Bellarmine Prep on September 14 and host McNary, a 6A team out of Oregon, the following week.