The Capitol building is well known for its incredible architecture, manicured gardens, expansive lawns and bubbling fountains. This year, during Olympia's annual Lakefair, something new is headed to the marble steps: The first annual Capital City 3on3 basketball tournament.
One of ways the Capital City 3on3 will set itself apart from any other tournament is the iconic location. "Our basketball courts will be set up on the grounds of the Capitol Campus, explains 90TEN Training Academy, Robin Johnson.  "To be right in the heart of that campus with Lakefair in the background really makes this a unique site."
Everyone is invited to play in this year's event. Divisions for the event are split into categories: Elite and Standard. Within those categories, there are divisions for men and women, and the teams are aligned by age. Youth teams will be split by grade level and compete against similar students of age, height, and skill.
Join in on the Fun
While the main attraction may be the 3on3 basketball competitions, it's not just about team play during this tournament. There is a whole lot more going on! First, there are two events with the low cost entry of $5 each, a dunk and 3-point contest. Basketball players of all skill levels can compete to see who has the most accurate shot.
For youth, a clinic by renowned basketball coach, Jimmy Anderson, is also happening. Learn the moves of the pros from this head coach of legends like Seattle Super Sonic's Gary Peyton. The learning experience starts at 8:00 a.m. Saturday for $5 per student.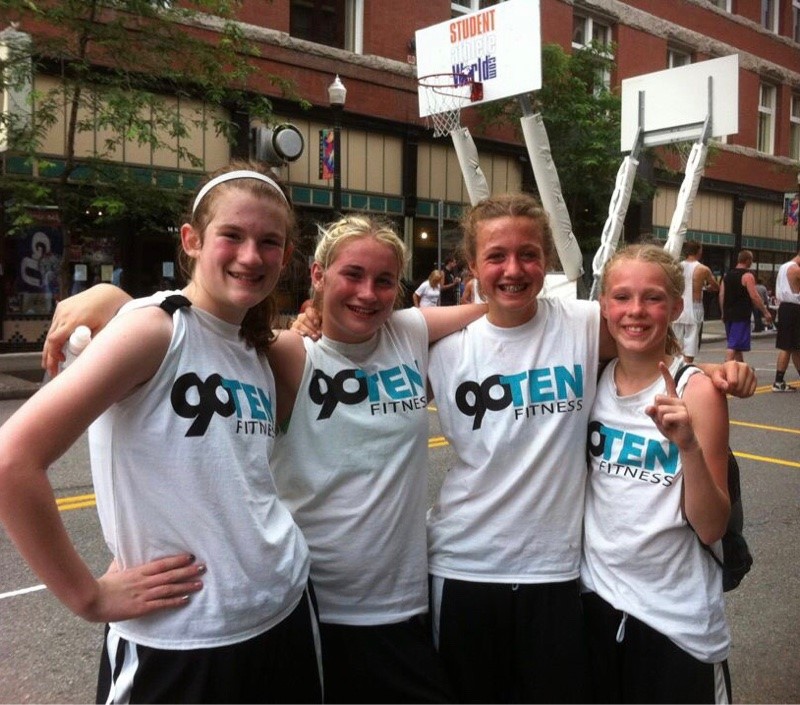 Many different local organizations will have booths set up to explore as well. Inspire Physical Therapy will be on-site for first aid. There will be vendors selling espresso, headbands, massage therapy, and food concessions. The Army Reserve will also set up a free obstacle course for community members to duck, dive, and jump through.
While the focus is seemingly on basketball, there is much more to this event. "We want the community to come together," says Johnson. "3on3 basketball is really for all ages and skill levels," says Johnson. "Starting as young as third grade and reaching all the way through retirement, there will be a division represented for competition."
Registration for teams can be completed on the 90TEN Training Academy website. This event is also looking for volunteers to help run the competition. If you are interested, go to the Capital City website's volunteer page for more info and to sign up for a shift.
Sponsored