Celebrating Small Business Week, the Washington Center for Women in Business (WCWB), a program of the Thurston Economic Development Council Center for Business & Innovation and the U.S. Small Business Administration, will host INSPIRE – a women's business conference in its second year – on May 2, 2018. This exciting event will offer workshops, presentations and exhibitions, and will bring together small business owners, entrepreneurs and female entrepreneurs. Women who are looking for an opportunity to learn more about the challenges they may face in the business world and ways to overcome them should plan on attending this one-day event.
WCWB Program Manager Traci Hansen says, "This event is an opportunity to help women of the community build business skills. It also creates a networking opportunity in a place where they can be supported and empowered in their businesses, whether or not they are a business owner, a business manager or if they are just leadership in the company they work for."
This event will be comprised of two general sessions and nine breakout sessions as well as exhibitions.
Here are a few of the sessions that will be offered at INSPIRE 2018: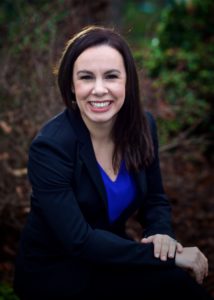 Felecia McKinney, Project Director for MYS Project & Brand Management Firm, will lead "Can You Hear Me Now? Communication in a Virtual World," a session that will help business owners determine which tools can be effective to support communication within their business as well as how to communicate with other businesses. Attendees will be able to evaluate many different communication tools and brush up on communication skills while tackling the pitfalls of and challenges of virtual communication.
Andrea Ballard, proprietor of Expecting Change LLC, will lead "No More Hamster Wheels: Does Balance Really Exist?" This session will help attendees to assess four dimensions of their lives: love, play, work and health. Then entrepreneurs can begin to evaluate and analyze their work and life to find joy and success in both.
Nicole O. Salmon, owner of Nicole Salmon Leadership & Lifestyle Leadership Coaching, will offer "Brand Building & Clarity: Understanding Your Personality Style," a session that will help attendees identify their unique skills and strengths, understand their own personalities, and learn about how to communicate and appreciate others with different personality types. Understanding personality style will help entrepreneurs to gain personal and business brand clarity and develop brand consistency as well as be more productive while maximizing networking and business development opportunities.
Business Coach, Debbie Page, will lead "For The Love of Money – 7 Steps to Greater Profits in Business." This breakout session will teach entrepreneurs the secrets they must master to create a sustainable business. It will also offer pointers on how to increase profits.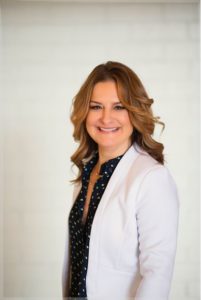 Christy Lawrence, of Time to Profit, will host "Turning Time into Profit: Focusing on What Matters Most." This workshop will help attendees maximize their focus by helping them identify the opportunities that will prove most valuable. Long-term success requires effort, but learning how to prioritize that effort will pay dividends to attendees time and time again.
Jean Carr of SCJ Alliance will present "Ingredients for Sizzling Success: Mix Culture and Communication to Fire up Profits and Ignite Morale," demonstrating how great workplace culture drives profits with tips and examples on how to build great morale at any organization.
Maggie Reilly, Business Lender for Craft3's Portland branch, will host "Finance without Fear," an interactive workshop specifically for women who may lack the experience or confidence to secure capital to grow their businesses. It will cover the many elements of the business loan process. Participants are encouraged to bring their questions about the loan application and review process, types of financing, and other business loan related questions. Attendees will leave with the tools and experience to approach lenders and ask for the financing they need to help their business develop.
The Thurston EDC Center for Business & Innovation INSPIRE Women's Business Conference will be held on May 2, from 8:00 a.m. to 3:00 p.m. at the Center for Business & Innovation located at 4220 6th Avenue SE in Lacey. Tickets to attend are $55 and can be purchased online.
Additionally INSPIRE still has exhibitor opportunities available for the event which is expected to draw 100-150 participants from Thurston County and beyond.
Questions about the event can be directed to Traci Hansen 360-464-6050 or Karissa Benjamin at 360-464-6040
The INSPIRE conference is sponsored by Olympia Federal Savings, Columbia Bank, the Washington State Office of Minority and Women's Business Enterprises, SCJ Alliance Consulting Services, South Puget Sound Community College, and Jessica Jensen Law PS.
Sponsored