St. Patrick's Day is just around the corner and before we know it, we will be seeing green around town. During this time, we all start craving green places to get in touch with the spirit of the holiday and a fun way to celebrate. For some, that means searching for bars and restaurants to see who is serving green beer, while
others head to their local Irish-themed restaurant for corned beef and cabbage. For others, like me, we search for areas of natural beauty where we can enjoy the green found in Olympia's forests that capture the brilliant colors of the Evergreen State. This St. Patrick's Day, get outdoors and reconnect with a local park to explore the great colors of the region.
To make this even more enjoyable, we have created a simple scavenger hunt for the family. Even better, each listing includes a local business to visit and reward yourself at the end of the day. Whether you decide to complete one or all five tasks, you'll feel as if you have stumbled upon the end of a rainbow.
Tolmie State Park
Located along the Puget Sound near Lacey, Tolmie State Park is an often forgotten destination that offers fantastic opportunities to experience the brilliant greens of the Pacific Northwest. Full of ferns and fir trees, as well as a truly stunning view of Mount Rainier, a walk around the miles of trails at Tolmie will reward you with great greens, a fun beach and a memorable little bridge crossing. Be aware that in the spring months, the trails here are a little muddy, but that shouldn't discourage you. Your scavenger hunt here will be to find a blue heron on the shoreline. If and when you do, don't miss a chance to stop by Coldstone Creamery at nearby Hawks Prairie for tasty ice cream!
Woodard Bay
Located north of Olympia, Woodard Bay is another local gem, rewarding those who explore the park with miles of trails, stunning views and a fantastic walk through a lush forest. For St. Patrick's Day, we recommend walking the road until you see a trailhead to the left. This short trail will weave you through the forest, passing by huge trees, tall ferns and even small ponds. It is here, in the small ponds, where your scavenger hunt task is found. At Woodard Bay, search for salamanders and slugs. Your goal is to find one of each. Once you have hiked this short trail, enjoy the views of seals and the Puget Sound before heading back to your car. A great place to stop after an adventure at Woodard Bay is Miss Moffett's Mystery Cupcakes near the Olympia Farmer's Market.
Mission Creek Nature Park
Often overlooked, Mission Creek Nature Park is a great local getaway on the Eastside of Olympia. Rarely visited by anyone except those residing in the neighborhood, this small park serves up huge rewards. Full of towering trees and sword ferns, the trails here make for a fun, family-friendly walk. The park is also near the San Francisco Street Bakery, ideal for a post-St. Patrick's Day adventure. Before you go buy a tasty treat, wander the trails of Mission Creek and find a fern that is three feet tall. It might take some searching, but you will find at least one tall fern rising up above the forest floor.
Tumwater Falls Park
Always a fun and local destination, celebrating nature on St. Patrick's Day is perfect at Tumwater Falls Park. Tumwater Falls is the iconic waterfall of the region and the trails around this small park make for a memorable family-friendly adventure. With playground equipment in the main park area and a fun loop trail around the waterfalls, ferns and trees along the Deschutes River, stopping here will give you a much-needed dose of green. Your scavenger hunt task here is to take a picture along the small waterfall that empties out next to the trail. Once you have posed for a selfie along the small waterfall next to the trail, head to Abby's Cookies and Cupcakes and enjoy a bite or two of well-deserved deliciousness.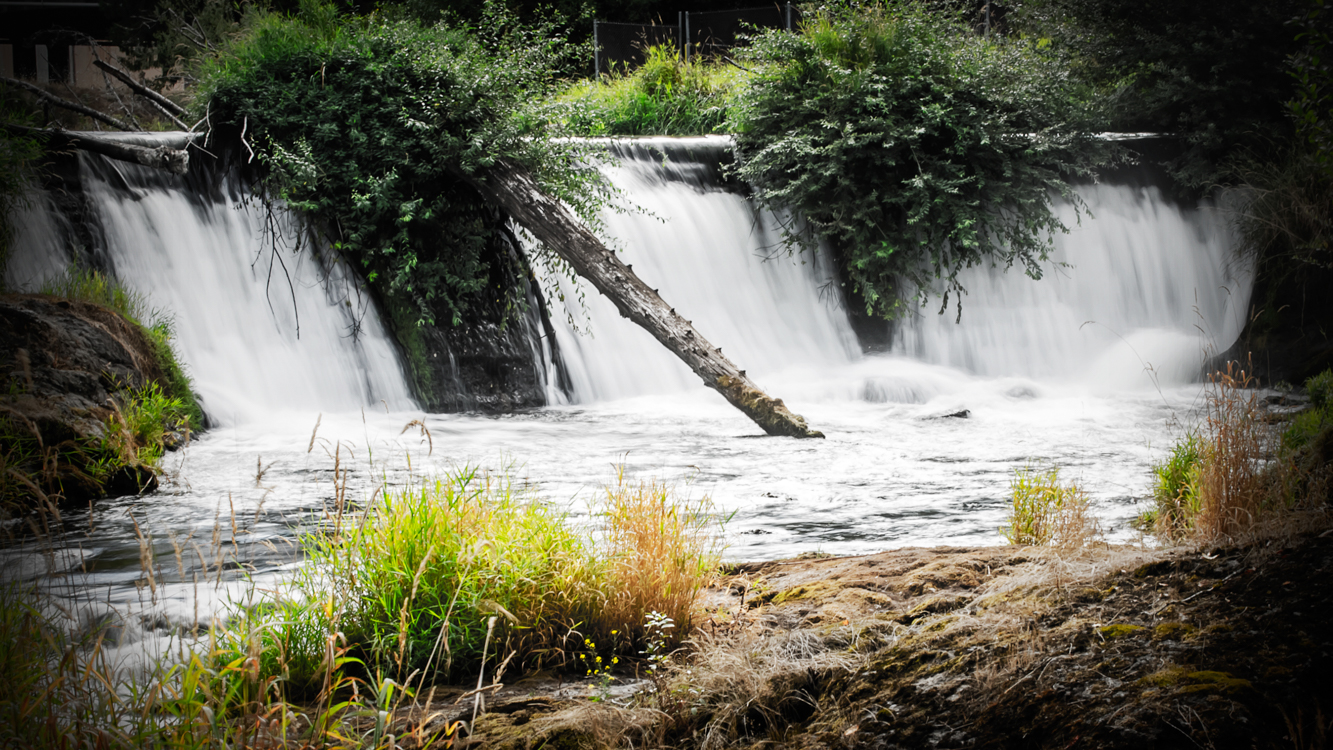 Grass Lake Nature Park
Finally, we end the St. Patrick's Day adventure at Grass Lake Nature Park on the Westside of town. Here, you will wander along wetlands that are home to 100 bird species and 200 different types of plants, making it one of the most environmentally intact wetlands in the county. With over a mile of trails showing off trees, ferns, ponds and more, this park off of Kaiser Road will become a new favorite. For St. Patrick's Day, your scavenger hunt task is to find a mallard duck with a green head. After you find one, finish exploring and reward yourself with a treat from the Blue Heron Bakery.
Thrifty Thurston highlights inexpensive family fun in Thurston County. The weekly series focuses on family-friendly activities throughout our community. If you have a suggestion for a post, send us a note at submit@thurstontalk.com. For more events and to learn what's happening in Olympia, Lacey, Tumwater and the surrounding area, visit our complete events calendar.