As the school year enters its second half, high schoolers returning in the fall may start thinking about classes for next year. College-level classes are popular for juniors who want a challenging curriculum. Capital High School provides two different options, Running Start and the International Baccalaureate program (IB). Most schools within the Olympia School District only provide Advanced Placement (AP) classes or Running Start. Capital is the only school within the district that offers the IB program.
What Exactly is IB?
IB is a program of college-level classes. It's presented in a student-driven, hands-on way. IB directs students to use critical thinking skills and consider cultural perspectives. The program is unique in that it expects students to not only obtain and know the knowledge, but also to use it in a variety of different ways. Skills that students learn in IB can be applied not only to college, but any career path students want to take after high school.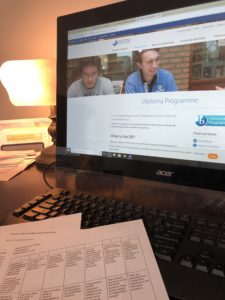 IB Program Options
There are two parts to IB. First, there's full IB, where students are called IB Diploma Candidates. The IB diploma is obtained by students taking certain IB classes and achieving at least 24 points when testing. It's a two-year program starting junior year. IB Diploma Candidates also have certain essays and community service hours required. IB testing candidates do have to pay for testing, but students who cannot afford testing will be assisted financially by CHS.
It's a rigorous program and only about five percent of CHS students from last year received the IB diploma. The diploma helps students truly set themselves apart when applying to colleges. Capital High School IB Coordinator, Ken Joling, explains how colleges treat IB diploma students: "You're placing yourself in a very unique group, which means you're very attractive to universities. Additionally, WSU, UW, Central and Western all give credit in college for having achieved the IB diploma."
The second part to the program is part IB. This allows students to take as many or as little IB classes as they would like. They also have the option to test in those classes and try to score high enough for college credit. IB credit is international, so credit can transfer anywhere.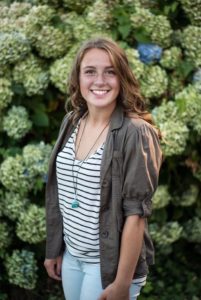 How to Know if IB is Right for You
There are many aspects to consider before joining IB. Whether full or part IB, students have to consider the time commitment, the classes and why they're interested in the program. Ellie Potts, senior at Capital High School, and IB diploma candidate, explains the most important thing before joining anything is knowing yourself and your strengths and weaknesses. "By junior year I knew I don't memorize well, but I can bust out a paper in like two hours," says Potts. "Learn your strengths and weaknesses. Once you do that it's a lot easier to manage your time."
This led Potts to explain some of the other tools she's used in order to be more organized and successful in IB. "Junior year, I was in three different sports," she says. "Being a three-sport athlete and handling full IB is one of the most difficult tasks I've taken on." She continues, "I'd say the biggest way that's helped me manage it is turning to my classmates for help. Almost every week, I've probably had a study group, whether it's chemistry, math or history. Even if it's over Facetime, or everyone meeting up for dinner at someone's house, that's helped a lot. Also the teachers here at Capital are very willing to meet with you before and after school or at lunch time. They'll do whatever they can to help you out and be flexible."
Some students shy away from programs like IB due to the course work. Joling says, "IB unfortunately got a reputation of being kind of an elitist program, and that it's really rigorous college preparatory. I would maintain that IB is actually something for any student willing to put in the effort, and is capable of doing. I think there's a real reward for students when they do that."
AP or IB?
At this point, you may wonder what the difference is between all these different college-level programs? AP is popular at most schools. One of the main differences between the two programs is how students learn and how they're taught. Students will leave each program with different skills and abilities.
"I think AP does a great job of creating a wonderful knowledge base for the student," explains Joling. "But IB is a little bit more concerned with what you can do with what you know. So we want to take the skills, the knowledge, the abilities they already have and see how they can use them."
Students who are interested in higher-level classes should look at all their options and see what fits them best. Students who have the opportunity to try the IB program should take advantage of it. IB is a program that is inclusive to all and can be beneficial to anyone who puts in the work. If you're interested in trying the IB program at Capital High School, go to Capital's Counseling Center for more information.