What would someone rather have – an individual state wrestling championship or a team title?
Fortunately for Phoenix Dubose she didn't have to decide. She received both at Mat Classic XXX.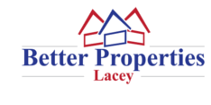 Dubose put on a gutsy performance, overcoming an early point deficit to win the 115-pound girls weight division with a 7-5 victory over Ganger's Viktorya Torres at the state high school wrestling championships in the Tacoma Dome on February 17.
The junior's first state title, along with the five top 8 placings her teammates collected, helped Yelm High School successfully defend their state team championship.
Dubose, however, was not the only Tornado to claim a first state crown this season as fellow junior Derrick Platt cruised through his bracket in the boys' 3A 182-pound classification to give Yelm a pair of titlists.
The Yelm girls had six wrestlers place and claimed the overall team with 108 points. Union was a distance second with 77 points as the Tornados had already wrapped up their second consecutive title before the placing rounds even got started.
Yelm becomes the third straight girls' program to win back-to-back championships. Grandview accomplished the feat in 2016 and Warden won its second consecutive title in 2014, while Sedro-Woolley notched its fourth championship in a row in 2012.
Torres, the state's top-ranked 115-pounder this season and last year's 110-pound state champion, grabbed a quick lead against Dubose in the finals, scoring on a near-fall mid-way through the first period.
Back charged Dubose, tying the match up with a near-fall of her own at the end of the first before going on the win 7-5 to join Danielle Curtis, who won the 125-pound title in 2008, as the only Tornado girls to win a state championship.
"That was just a crazy match. Viktorya is so dominate. I kept telling Phoenix, 'You are just as good as her. You've been dominating all the way through this tournament," Yelm coach Amy Earley said. "Right before the match (Torres) was glaring at her. I told (Phoenix), 'Just ignore it. You're a better wrestler than her. Just go prove it right now.'"
Sophomores Carly Smith (120 pounds) and Brooklyn Cutler (130) and senior Ashley Kile (190) each collected third-place finishes. Seniors Chelsey Rochester (140) and Shelaha Brown-Stephens (145) registered fifth- and sixth-place finishes, respectively, as Yelm equaled last year's team record for state placers in a season.
"It's really fun to watch girls' wrestling grow in this state," Early said. "I started 11 years ago. Back then we were just a sideshow to the boys. So now it's exciting to be just as good, to be technically wrestling just as good as anyone else."
Platt showed exactly why he was the state's top-ranked 182 pounder in the 3A classification by dominating his competition. He opened up his title run with a convincing 10-3 victory over Mountain View senior Alton Culver in the first round then posted consecutive pins in the quarterfinals and semifinals to secure his first trip to the finals.
Platt became the first Tornado since Darren Harris in 2015 to win a state championship after besting Mount Spokane senior Tayven King, 7-1, in the title round.
Four additional Yelm wrestlers placed with freshman Gage Nelson finishing seventh at 106, senior Gavin Stewart picking up a fifth at 120, junior Ryan Davis grabbing fifth at 126 and junior Chayton Miller rounding out the group with an eighth-place medal at 160.
Mount Spokane picked up the 3A team title with 179 points. Yelm placed eighth overall with 72 points. It marks the ninth top 8 team placing for the Tornados since 2008.
North Thurston's Noah Winder overcame a first-round loss, losing 6-4 to King, to claim sixth at 182. The senior won three consecutive loser-out matches in the consolation bracket before falling, 9-2, to Culver in the placing round.
Tumwater senior Cy Hicks came one win shy of becoming just the second 2A wrestler in the 285-pound division to win consecutive titles. Hicks, who needed a mere 3:04 combined to win his first two round matches, lost, 1-0, to Othello sophomore Isaiah Perez in the championship round.
Perez scored the match's only points with 30 seconds remaining in the second period on a one-point escape. It proved to be enough as Hicks was unable to find the equalizer.
Hicks' younger brother, Caden, finished seventh at 220, while Tumwater junior Mason Burbidge was seventh at 138.
Black Hills had multiple state placers at the 2A tournament for the first time since 2014 in sophomore Julian Kennedy (sixth, 160) and Patrick Alvarado (eighth, 170).
Rochester's Jayden Lancaster rounded out the local 2A state placers, finishing sixth at 145.
Olympia had a pair of medalists with Chase Poston collecting fourth at 113 and Hailey Henry finishing seventh in the girls' 130-pound division.
Rainier sophomore Brody Klein gave the Mountaineers their only medal after claiming fifth at 145 pounds in the Class B tournament.