It all began with an email.
Brian Reed, veteran radio host and podcaster extraordinaire is used to getting his fair share of interesting emails and voice mails from listeners in his role as a senior producer at This American Life. However, something about this one caught his interest.
The subject line of the email, sent in 2012, was, "John B. McLemore lives in Sh**town, Alabama." It was hard to ignore.
"I am an old time listener who just recently rediscovered your show," the email from John continues. "I live in a crummy little sh**town in Alabama, called Woodstock. I would like to tell your producers of two events that have happened here recently. I would hope you have the facilities to investigate."
John goes on to describe police corruption, hidden abuse and a murder and subsequent cover up by a prominent, wealthy family in town.
Reed was hooked.
"I would like to talk to you by phone if possible," John continues. "This is just too much to type."
It took a while for the two to connect via phone – nearly a year to be exact – but when they did, Reed was intrigued and possibly a bit confused by John's ramblings. Their first conversation included a discussion on the demographics of Bibb County, Alabama where John's hometown of Woodstock was located, John's efforts to rescue stray dogs, climate change, John's acid reflux, aspidistra elatior (the scientific name for the cast iron plant), John's periodic depression and, eventually, the suspected murder and cover-up by prominent citizens of Woodstock – or, S-Town.
It's easy to see how Reed needed to learn more. And, as listeners to Reed's brilliantly produced podcast, S-Town – a partnership between Serial and This American Life – the first few minutes of the audio, which include this initial phone call between Reed and John, pull us down the rabbit hole into S-Town.
The podcast launched on March 28, 2017 and was downloaded over 40 million times in the first month alone breaking all podcast records. The podcast includes seven chapters, all released simultaneously, providing the opportunity to "binge listen" for fans of the show. And, S-Town is certainly binge-worthy with a cast of characters led by the extraordinarily eccentric, yet seemingly brilliant, John B. McLemore in a rural Alabama town that sometimes seems like it cannot be real, but incredibly is.
"Once we started talking," shares Reed, "I just enjoyed speaking with him. He enlivened my day. And, honestly, I just couldn't quite figure him out."
And while John reached out initially for investigative reporting on the supposed crime and cover up, Reed was ultimately interested in John as a person. "I heard a lot about Bibb County and especially Tyler (Goodson, a close friend of John's) and wanted to know more," says Reed on his decision to follow the initial phone conversations with an in-person visit with John. "I was very interested in the relationships I was hearing about. I wanted to see S-Town through John's eyes."
And visit he did. Multiple times.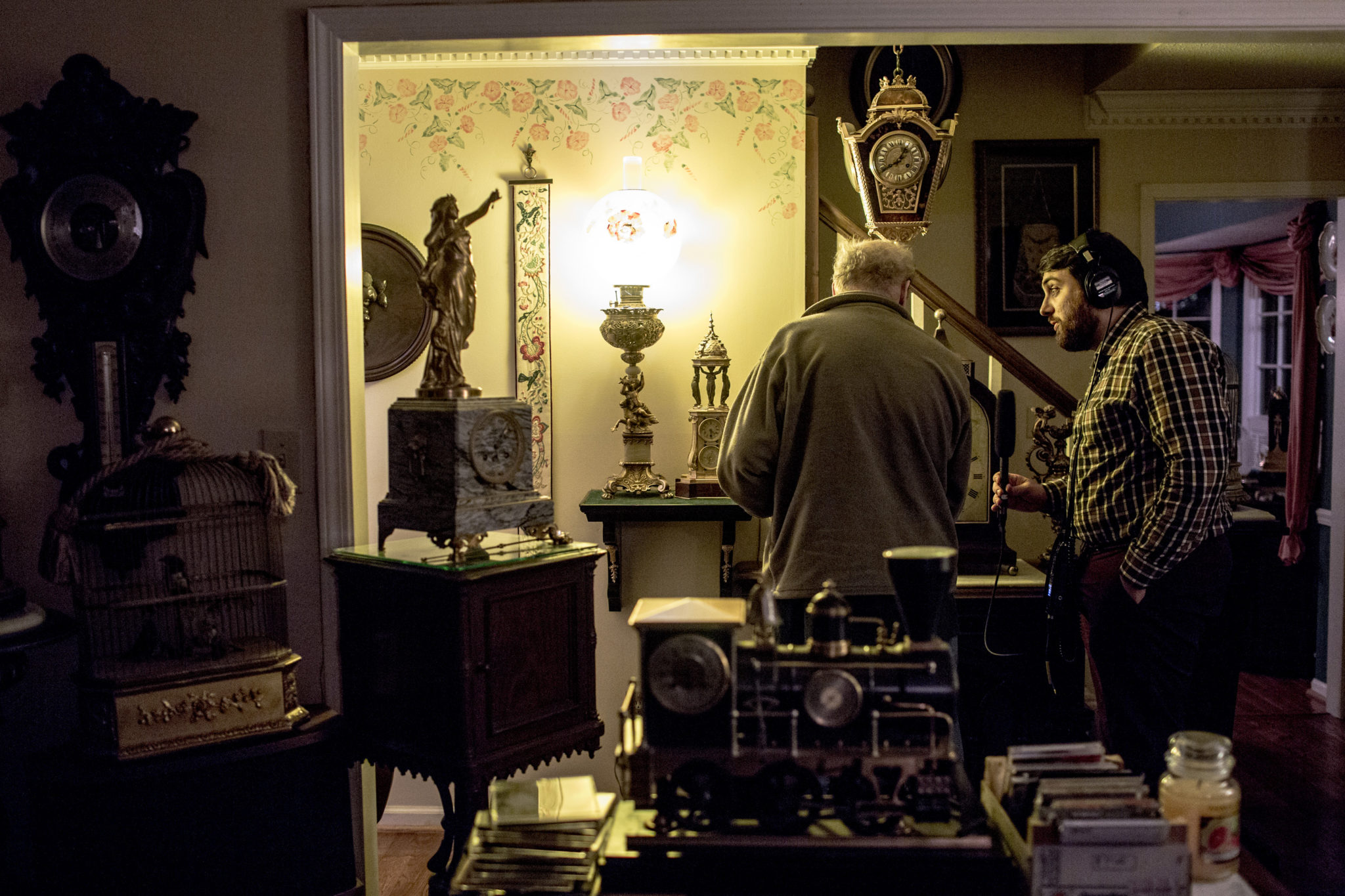 Arriving in Woodstock, Reed began to learn more about John's life – his friends, his quirky home and 128-acre property, and his livelihood as an horologist, a restorer of antique clocks. A key to learning more about John was learning more about Tyler Goodson. "John and Tyler's relationship was fascinating," says Reed. "Tyler was so open from the beginning and you respond to that. John truly was the father Tyler never had and he learned things from John, looked to him as a mentor, but he also was paid by John. It was fascinating."
Through days spent in John's elaborate hedge maze to in-depth conversations with John and Tyler to the backroom tattoo parlor, Reed entrenched himself – and as a result the listeners – in the world of Woodstock, in the Sh**town itself. As a result, the structure of the story began to reveal itself. While S-Town began as a murder mystery, it became quickly apparent to Reed that it was now so much more. John B. McLemore was the story and his life became the structure Reed built his tale around.
Fans of S-Town will already know the ending, what happens to the murder mystery, to John, to Tyler. Those who have listened, likely for hours in the garage, unable to leave their parked car until the chapter is over, know John's fate. Those who haven't can download S-Town here.
But, whether you are an avid S-Town, Brian Reed and John B. McLemore fan or someone simply titillated by the description of this tale, you can learn more on February 10 at the Washington Center for the Performing Arts in downtown Olympia when Reed takes the stage and offers the opportunity to learn more about the inner-workings of S-Town.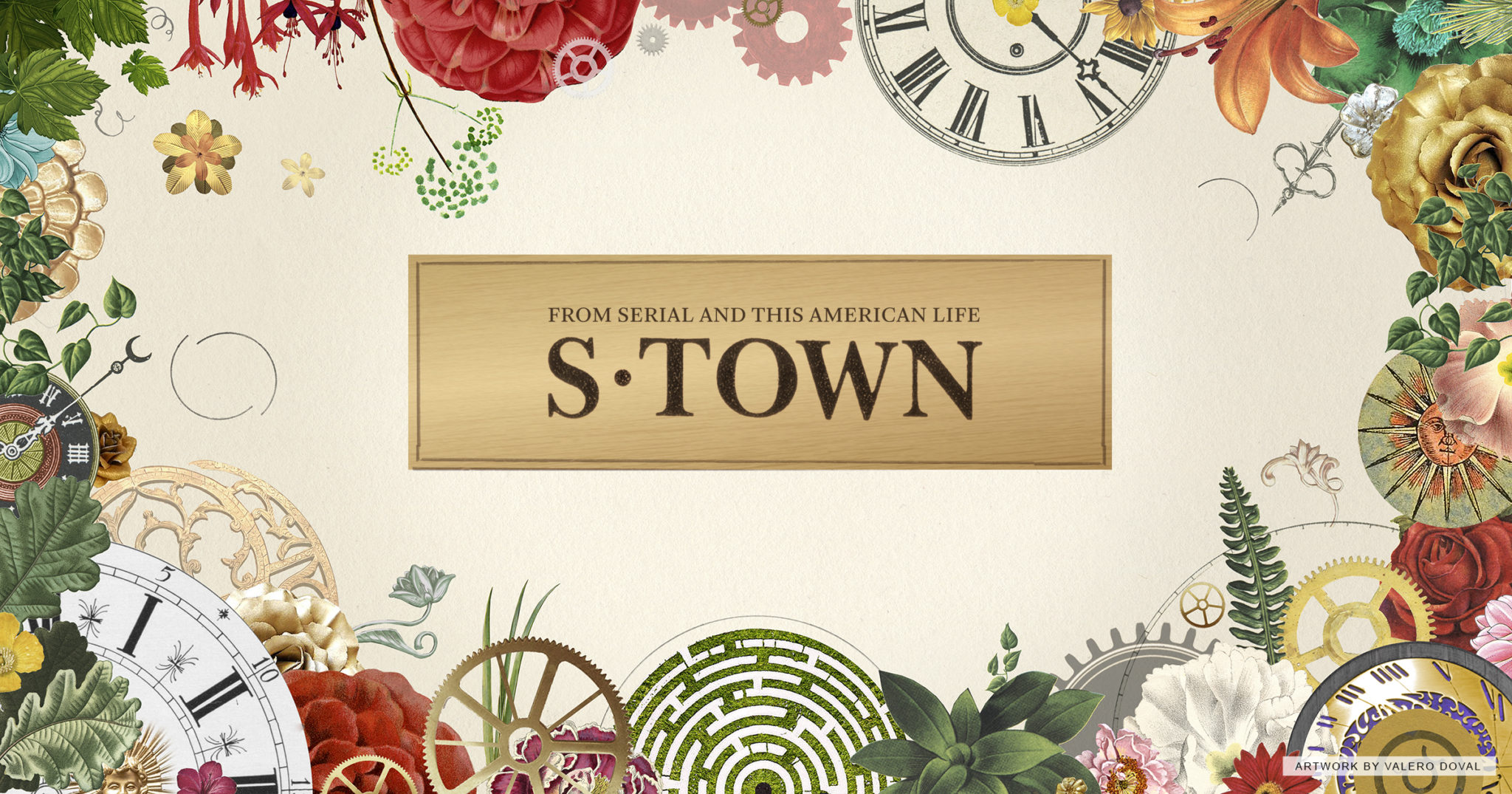 Reed will be sharing how S-Town was created over a span of three years and how the countless hours of audio recordings are converted to the seamless storytelling listeners were riveted to for the full seven chapters. Reed will share outtakes from the show – pure gold for S-Town die-hards  – along with his personal reflections on his time spent in Bibb County.  Reed will share anecdotes about John, Tyler, Mary Grace and all your favorite S-Town characters.
The evening will conclude with a Q & A session with the audience, but be warned: Reed won't be revealing where he thinks the gold might be, or if it really exists. I already asked.
It still baffles Reed a bit why the podcast has gained such popularity, a cult-like following.  "The variety of ways it has touched people and made them really think is always a surprise to me," he shares. "Ultimately, the story, the idea of a 'sh**town', is rather universal. Themes like friendship, betrayal, disappointment, corruption, family strife are things most people have also gone through. On some level, they can relate."
Tickets to see Brian Reed are still available and can be purchased through the Washington Center's website, by phone or in person at the box office at 512 Washington Street SE in Olympia. The show starts at 7:30 p.m.
Sponsored