Derrick Platt's first postseason steps towards a state title were about as impressive as one could have hoped for as the Yelm junior breezed through the competition at the 3A South Sound Conference wrestling championships at North Thurston High School on February 2.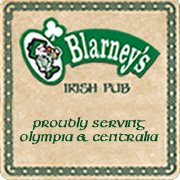 Platt, the state's top-ranked 3A wrestler in the 182-pound division, was not the only Tornado securing a title at the event as a total of five Yelm wrestlers took home championships – the most by any school.
The Tornados captured the overall 3A SSC sub-regional team title for a second consecutive season, posting a gaudy 402.5 points to easily outdistance runner-up Peninsula (236 points).
Gig Harbor was third in the team standings with a total of 171.5. The Tides were followed by Shelton (154), Timberline (153), Central Kitsap (142.5), North Thurston (135.5) and Capital (30).
Platt was joined atop the winner's podium by teammates Gage Nelson (106 pounds), Gavin Stewart (120), Ryan Davis (126) and Steven Reyes (132).
"It's a team thing here," said Platt about the Tornados approach. "We're pushing everyone even if they think they aren't going to make it, we're pushing them. If they lose a match we tell them you have to win the next one, you have to go get that pin for the team. The motivation comes from the coaches and it just trickles down to the players. It's a great atmosphere."
The top four placers at the tournament advance to the 3A Region 2 tournament at Gig Harbor High School on February 10. Top finishers there will punch their ticket to the state tournament February 16-17 at the Tacoma Dome.
Yelm, which placed fifth as a team at last year's state tournament, will send 17 wrestlers to the region tournament as the Tornados simply overwhelmed their SSC rivals. In addition to the five individual champions, the squad also featured five runner-ups in Reise Eide (132), Chayton Miller (160), Jackson Nelson (170), Cameron DuBose (220) and Richard Hallman (285).
"We're just trying to get as many guys through as we can," said Platt, who was sporting a black eye, the end result from an inadvertent elbow from Miller at a recent practice. "There's definitely still a lot of pressure on. I know I have a big opponent coming from the other region. We're just going to keep pushing each other."
As a sophomore, Platt finished second at regionals, losing to eventual state champion J.J. Dixon of Lincoln, 11-4, in the finals. Platt would go on to finish third at state in 2017.
After knocking off teammate Charles Benbrook in the opening round, Platt bested Shelton's Trevor Meier, 11-2, in the semifinals before knocking off North Thurston senior Noah Winder by pinfall (3:08) in the championship round.
Reyes and Edie made it an all-Tornado 132-pound finals with the former defeating his teammate, 12-0, in the finals. Reyes will now look to win his second straight regional crown. The junior beat Lincoln's Jermais Sandoval, 11-6, in last year's 126-pound regional championship before going on to finish second at the state tournament.
Davis made sure the 126-pound sub-regional title would stay within the Yelm program as he doubled-up Timberline's Cameron Rosalin, 10-5, in the championship round.
Freshman Gage Nelson became Yelm's first sub-regional champion at the event after pinning Central Kitsap's Alexander Sinclair (5:45) in the finals.
"The last couple of weeks something just clicked," said Nelson, who started the season on JV after transferring from Eatonville before being promoted to the varsity lineup, "and it's really been amazing. Everyone has been really focused on the team aspect and doing what we can to build that up."
Stewart, a senior who finished fifth as a 113 pounder last year at state, posted back-to-back pins to take the 120-pound title with the second coming at the 5:29 mark in the finals against Zak Burnside of Peninsula.
Host North Thurston took home a pair of titles with junior Kai Burgman winning the 220-pound division and sophomore Andy Ross triumphing at 285.
Burgman edged Yelm's DuBose, 5-1, in the finals, while Ross, a first-year wrestler, pinned Hallman of Yelm (3:50).
"There's definitely a lot of pride wrestling here (at home)," Ross said. "There was a couple things I could have done better, but overall things went great."
The Rams advanced four wrestlers to regionals with Winder's second-place finish at 182 and freshman heavyweight Joseph Oliver placing fourth.
Timberline claimed six regional spots with Rosalin (126), Diego Delgado (138) and Sebastian Delgado (152) also finishing second in their divisions.