Nine years ago, Gianna Prill founded Community Acupuncture Studio with the mission of making acupuncture treatment more affordable and accessible to the people of our community.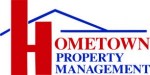 The acupuncture treatments  take place in a shared room and are offered on a sliding scale without requiring proof of income. Community Acupuncture Studio recognizes that acupuncture is an effective form of treatment for many ailments, and that it is most effective when done in repeated sessions. The sliding scale makes it economically feasible for clients to attend as many times as needed. Since opening, Community Acupuncture Studio has performed over 30 thousand affordable acupuncture treatments, with 8,800 taking place this year alone.
Gianna moved to Washington from New York to study acupuncture at Bastyr University. While attending Bastyr, she developed her business idea. "I was very passionate about what I wanted to do. I had a vision of making acupuncture available to ordinary people," she tells me. At Bastyr, Gianna studied acupuncture along with other subjects such as practice management, where she was able to learn about business as well as alternative medicine. Prior to her time at Bastyr, Gianna had attended a two-year business program in New Zealand which contributed to her success in starting her own business.
Since opening their doors, Community Acupuncture Studio has expanded to offer the services of six employees. Gianna both manages the business and works as an acupuncturist. Three other acupuncturists, Shannon Leingang, Adam Barnes and Colleen Pattillo, work at the studio as well. Robin Ewing and Melode Brewer, the studio's receptionists, greet patients on the phone and at the front desk, helping to create a welcoming, friendly atmosphere.
Coming from different backgrounds and educations, each acupuncturist brings their own technique and talent to the studio. Shannon, an Olympia native who formerly worked in a chiropractic office, studied at the Oregon College of Oriental Medicine, graduating with a Masters in Acupuncture and Oriental Medicine. Adam, another Pacific Northwest native, is a graduate of both The Breneke School of Massage in Seattle and Daoist Traditions College of Chinese Medical Arts in North Carolina. Colleen, who is also a registered nurse, graduated with a Masters in Acupuncture from the Seattle Institute of Oriental Medicine.
The most common ailment treated at Community Acupuncture Studio is back pain, with the second being emotional ailments such as depression, anxiety and stress. Different practitioners specialize in working with different ailments and will often work together on the treatment of a patient. "Shannon is great with fertility. Several of her patients have been able to become pregnant. I personally like working with digestive issues. I'm very passionate about nutrition; I almost went to school for it ," Gianna tells me.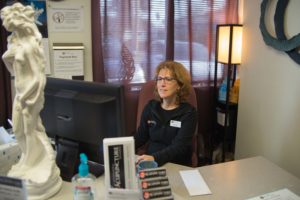 So, what does getting acupuncture at Community Acupuncture Studio look like?
For first-time patients, there is a short intake process when they go over paperwork and discuss the client's health goals for the treatment. The treatments take about an hour to 90 minutes and are completed in a community room where multiple patients are treated at the same time. Patients remain fully clothed, as most of the points on the body that Community Acupuncture Studio works with are from the knees and elbows down. Single use, disposable needles are placed in specific locations in the client's body to work with the channels of the patient's "Qi," or energy. When the session is done, new patients walk away from the studio with a treatment plan to achieve their goals, and the practitioners make sure to check in with their clients often.
"The needles are about the size of a cat whisker," says Gianna. She tells me that many patients are scared or intimidated by acupuncture the first time they have it done, but after getting the first needle put in, many patients are surprised to find that it does not hurt much. She shares that many patients report feeling more relaxed when they experience acupuncture in a community setting. Being able to see others getting a treatment while looking calm and happy makes it seem less scary for first-timers. The open setting also allows for patients to get acupuncture done with their friends or family and feel more connected to their community.
Due to their success, Community Acupuncture Studio has been able to expand their hours to accommodate more clients. Their business hours go beyond the hours of a normal work day, making treatment more accessible for those who work full-time during the week. Community Acupuncture Studio also offers discounts to students, seniors and those who walk, bike or bus to the studio.
Located at 1803 State Ave NE, Community Acupuncture Studio is open from 9:00 a.m. to 7:00 p.m. on weekdays and from 11:00 a.m. to 4:00 p.m. on Saturdays and Sundays. Reach the office at 360-943-6730, or use the online scheduler on their website to set up an appointment.