Have you ever seen dogs jump through hoops, fly over obstacles, herd sheep or complete complicated tricks? Fido's Farm is a place where anyone can go to learn dog sports and aspire to be like those dog and human teams. Making a visit to the farm with your dog is the first step toward a great, lifelong bond that you will cherish over the years.
There are a few ways to be introduced to the farm through the various programs offered. Ron Fischer, Heidi Hanson and Corinne Berg offer herding instinct tests and herding lessons. Corinne manages the agility program at the farm with enthusiasm and many friendly volunteer instructors under her wings. Heather Ringwood offers a suite of dog training activities through her business, Happy Dog Institute, including Treibball and Home Obedience courses.
With the number of friendly instructors and enthusiasts at the farm, you will have a comprehensive and heartwarming experience as you bond with your four-legged friend. Each class, lesson or seminar is positive and lively with the value of "Let's have fun with our training." Eventually, the "fun" you are having with your dog becomes natural, and the high energy vibes that come with competing turn into a connection with your dog out on the course .
Fido's has herding trials going on all year. A fun event in July, the Annual Open House, gives the public the chance to try out any activity that is offered on the farm. Volunteers on the farm participate in community events by running in duck herding and agility demonstrations. They also train the local 4-H dog groups on the farm upon request.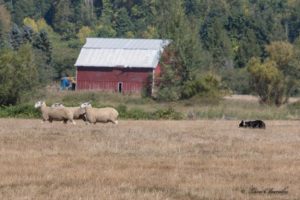 Once you try something with your dog, you might like it and want to come back for more. The agility classes are available at all levels and prepare you for competitions. After working and growing with your dog through the levels, you will be ready to enter your first trial faster than you know it.
Trialing, as the agility community calls it, is when you go out to a trial put on by a local club that provides courses and judges. Once you memorize the course on paper, you get to walk it and become familiar with the course in a matter of minutes. Agility class challenges people to think ahead and use predictive cues so that your dog understands where to go on that course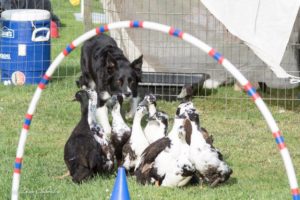 The method Fido's agility instructors offer is positive training that includes having fun even in the trial environment. That means we give a ton of reward for the behavior we want our dogs to demonstrate.
One of the greatest parts of volunteering your time on the farm is the priceless experience that comes with it. Volunteers are changing the way we think about training our dogs in a highly competitive space. They are a community of people dedicated to making sure you and your dog are having fun no matter if it is your first class on the farm or a trial. When you train at the farm, you are accessing a network of dedicated volunteers who can help you with many aspects of owning and training your dog.
The farm offers play-based dog boarding, grooming, massage, training and daycare services. Their motto is "Fun and Fitness for Both Ends of the Leash!" and you cannot go wrong in coming out to see what they can do for you and your dog.
Fido's Farm
9829 Evergreen Valley Rd, Olympia
360-866-8347