During the December 21 council meeting, the Lacey City Council unanimously appointed Virgil Clarkson to serve as Mayor for the remainder of his term. Mayor Andy Ryder made the motion to appoint Clarkson as Mayor in recognition of Clarkson's 19 years of service to the City and his retirement at the end of this term.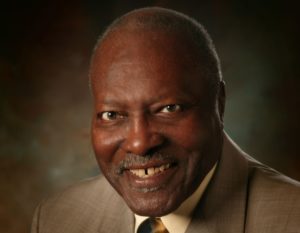 Mayor Clarkson was immediately sworn in and presided over the remainder of the meeting. He will continue to serve as Lacey's Mayor until the end of the year.
Mayor Clarkson, one of Lacey's longest-serving council members in the city's history, officially assumed public office on July 23, 1998. Clarkson provided nearly two decades of service and dedication to the Lacey community, including three previous terms as mayor and two as deputy mayor.