For the second time in little more than a year, an Otton is calling it a coaching career at Tumwater High School.
Longtime Thunderbirds' volleyball coach Tana Otton, who has taken the program from also-ran to juggernaut during her tenure at the school, has announced she will not be returning for her 16th season.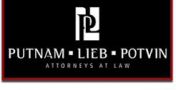 Otton, whose father, Sid Otton, retired last year as the all-time winningest high school football coach in Washington state history, finishes her career at the Tumwater with a record of 262-37, winning three state championships, seven district titles and 14 league crowns.
Prior to accepting the Tumwater position, she also coached two years at Meridian High School in Bellingham, leading the Trojans to a 35-6 record and winning the 1998 state championship in her first season as a high school head coach.
"I know we have had a lot of success in terms of wins and losses and championships and all that, but it's the lifelong relationships and memories that I have made with former players and the coaching staff that I value the most," Otton said. "I love this game. The pure, raw emotion that comes from competition and the elation and joy when you reach your ultimate goal or that agonizing, gut wrenching disappointment from falling short. Both ends of that emotional spectrum have happened throughout these past 15 years. Lots of laughter, smiles and tears."
Otton, who also helped Tumwater advance to the state playoffs during her senior year in 1992, guided the T-Birds to the Class 2A state championship in 2008, 2014 and 2016. Tumwater went undefeated in 2008 (21-0) and 2016 (22-0), and finished as the 2A state runner-up in 2007, 2011 and 2012.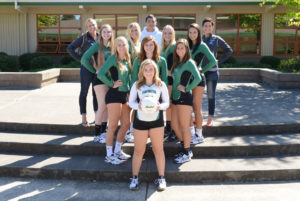 "I will say that 2007 was a special year. There is a reason I remain so close to many of those members on that team," Otton said. "It was, I believe, the pivotal year in what become a pretty good run of making into that state championship game for many years after them. They fell short that year, taking second (place) by just a few points. But, that is a crew that has a special place in my heart."
Equally important was the fact Otton, who teaches physical education and health at Tumwater, was able to coach her daughter, Kennedy Croft, a three-time 2A Evergreen Conference MVP and last year's state Gatorade Player of the Year, for the last four seasons.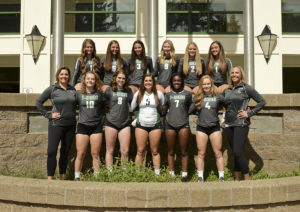 "I wouldn't trade it for anything. (Kennedy) was always looking forward to the day she could be in a T-Bird uniform since she was 2 years old," Otton said. "We got to celebrate two state championships together. That is pretty special. I think this transition of change with us both being done has us both a little on edge. Change is awesome, but, also not easy."
Croft will play next year at Gonzaga University, which, according to Otton, played a large role in her decision.
"There are several reasons that this is the right time for me," Otton said. "The obvious one is that I would love to have the freedom to watch Kennedy play when and wherever over the next four years at Gonzaga, but I also need to renew my national boards and am going to get my masters in athletic administration over the next couple of years. While it isn't easy to leave, I am really ready and excited for this new chapter."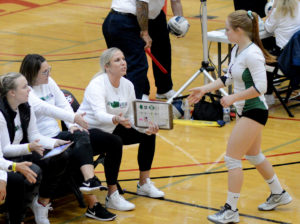 During her 17 combined seasons as a high school coach, Otton had 30 players go on to play collegiately. Her teams won 211 out of a combined 228 league matches and she was named 2007 state coach of the year.
"I honestly don't know yet, if this is permanent as far as high school coaching," Otton said. "So many unknowns at this point. I will still be teaching at Tumwater and will help with the transition of a new coaching staff, as much as they would like or need."
Otton plans to remain coaching the 12U club with the South Sound Volleyball Academy, a position she has held since 2012, and stated she will still be coaching lessons and clinics for small groups throughout the year.
"This Tumwater volleyball community means the world to me. I was so blessed with unbelievably awesome assistant coaches, Kaci Anchors, Sidney Reid, Shari Gibson and newbie Jordan Stray that remained very consistent through the entire 15 years. I firmly believe that was the key to our success. We are the best of friends outside of volleyball as well, so it is truly special," Otton said.
"Coaching at Tumwater has been such an honor and privilege. There is no better athletic department, in my eyes.  Tim Graham is an unreal AD that let me coach to my strengths, he just let me be free to be me. I know that the program will end up in great hands. I look forward to being a huge fan."