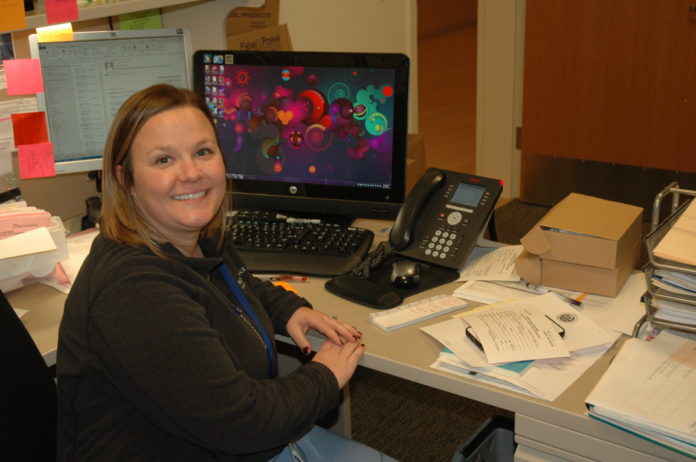 When it comes to dealing with infants, everyone has an opinion, particularly when it comes to how they sleep. Grandparents may give one set of advice and friends an entirely different recommendation. "Someone's mother may say, 'This is how we did it when you were little,'" says Kim Duncan Kupiec, manager of the Pediatric Unit and Special Care Nursery at Providence St. Peter Hospital. "We help to clarify the best practices for parents."
Kupiec helped implement Safe Sleep, a new program that trains parents on the latest set of recommendations from the American Association of Pediatrics for infant sleeping, with a goal of reducing SIDS (Sudden Infant Death Syndrome) deaths. As part of her master's degree, Kupiec introduced the program in collaboration with the National Institute of Health. "Research has found that parents tend to mimic the habits they see in the hospital setting," she says. "This program is about raising awareness."
Dos and Don'ts
One of the first things parents learn has to do with co-sleeping, which is to be avoided. "It's okay to have the child in the same room in a bassinet or a crib, but not in the same bed," says Kupiec. Another guideline deals with bedding and stuffed animals. "A lot of people see beautiful sleepwear and bumpers in cribs and think that's what they're supposed to do," she says. "Really, you don't want anything in the bassinet, including stuffed animals, except for a sheet."
Parents are advised not to let their babies sleep on their stomachs and to be careful about allowing them to sleep in their car seats. "The issue is the positioning," says Kupiec. "It's the same as if you were propping a baby's head up in their crib. You want them to be flat so they're breathing properly."
Hospital caregivers work with parents from the time they're admitted until discharge to model best practices and answer any questions they have. "We show them what the baby's crib should look like," says Kupiec. While the training promotes skin to skin contact, it prohibits sleeping with the baby on your chest. "You never want to go to sleep in that position," she says. Parents sign a Safe Sleep Initiative contract committing to not co-sleeping with the baby or putting stuffed animals or extra blankets in the crib.
The program is still new and staff completed their training at the end of June. Because the whole staff is now trained, patients will get the same message regardless of which staff member is on duty, Kupiec notes. "Now we have the same standardized practice on each floor."
Parents Appreciate the Education
So far, response has been positive, she says. "The parents like the fact that they're learning more. We often hear, 'It wasn't like this with my first baby.' The idea of not propping the bed up is a new thing, even for nurses. We all thought babies would choke if they had to spit up, but it's been proven that they have a natural response to eliminate whatever's in their mouths." Parents leave with laminated education cards that they can share with grandparents and caregivers as well.
It is still early to determine what impact the program is having, but Kupiec hopes to see an improvement down the road in pediatrician's offices as well. "We're working with local obstetricians and pediatricians so they can also start talking about Safe Sleep early on," she says. "We're hoping that to see a decrease in SIDS."
Learn more about Providence St. Peter Hospital online or contact them at 360-491-9480.
Sponsored