When summer heat starts to dissipate and all eyes turn toward the Seahawks, back to school events and pumpkin spice, the Pacific Northwest becomes wrapped in autumn beauty. As rivers welcome back salmon runs and the first rains of the season fill the streams and waterfalls, those who explore the wilds of the region discover explosions of fall colors, breathtaking views and incredible nature adventures.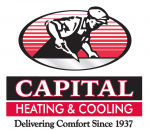 Full of mushrooms and color drenched maples, autumn in the upper left corner of the US is unlike anywhere else in the country. While the trails and nature areas have been packed all summer, the fall months bring solace, solitude and wonder to those heading outdoors. Below are some of our favorite places to see fall colors, salmon and the autumn splendor that we love about our home.
From quick drives to local parks to longer journeys, these adventures will reward you with stunning beauty, unique Pacific Northwest scenes and a perfect way to enjoy the day while the kids are in school or with them in tow on the weekends. Explore any or all of these destinations and "fall" in love with autumn's wonders.