Submitted by Thurston County Board of Commissioners
Are you looking to help the environment by being more green? Ever wondered how you could do more to help the planet by being active in your own little corner of the community? If you have passion for reducing, re-using, recycling, or composting, then we want you to join the Thurston County Master Recycler Composter volunteer program!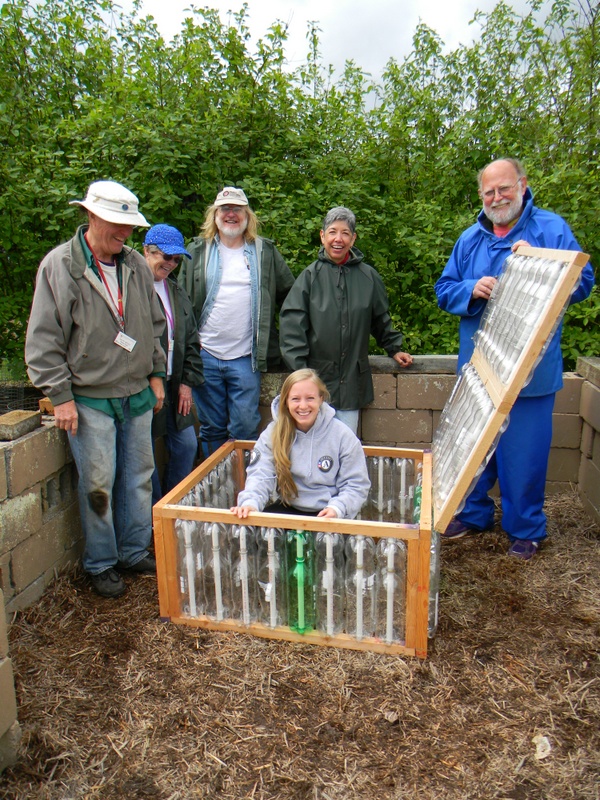 The WSU Thurston County Extension and Thurston County Solid Waste division are recruiting for this year's Master Recycler Composter (MRC) class. MRC volunteers receive in-depth instruction on how to reduce waste, recycle, and compost in Thurston County while encouraging their family, friends, and fellow residents to do the same.
Volunteers are also trained to promote the "Waste Less Food" campaign. This campaign provides valuable tips to not only save time and money, but keep precious resources from going to waste. Participants will receive background and hands-on training from local educators and experts. Class topics include waste prevention, recycling processes and markets, home composting, worm composting, repurposing items, a green consumer "how-to", and much more.
What: Master Recycler Composter Volunteer Training
When: Tuesday, 6:00 p.m. to 8:30 p.m.
September 19
September 26
October 3
October 10
October 17
October 24
Saturday, 9:00 a.m. to 1 p.m.
Location: Various training rooms in Olympia/Lacey (locations posted upon acceptance)
Cost: $25.00, due at first class. This fee covers all training supplies and field trips not subsidized by the Thurston County Solid Waste department or the Thurston County Master Gardener Foundation of Thurston County.
After initial training, MRC course graduates agree to give a minimum of 25 hours of yearly service as they put their new skills to use. They will serve with local organizations, community members, neighborhoods, schools, workplaces, or at special events encouraging waste prevention, recycling, and composting. MRCs can design their own projects or work on existing ones. On-going continuing education opportunities will be provided.
Complete the online application at http://extension.wsu.edu/thurston/gardening/mc/. The last day to apply is September 12, at 5:00 p.m., and is based on availability. This training is only offered every other year and space is limited. So don't delay, apply today!
Not sure if this program will be a right fit for you?
Attend one of our informational nights. Learn about the program and what it means to be a MRC volunteer. This includes program expectations as well as all the benefits you will receive being a MRC. Attend the classes listed below, no fee or preregistration, to see if the MRC program of Thurston County is a right fit for you.
Informational classes:
Wednesday, August 30, at 6:30 p.m., WSU Extension Office-5033 Harrison Ave. NW, Olympia WA 98502
Friday, September 8, at 6:30 p.m., WSU Extension Office-5033 Harrison Ave. NW, Olympia WA 98502
For more information about the Master Recycler Composter program, contact Cori Carlton at CarltoC@co.thurston.wa.us, or call (360) 867-2162.