Owen Haugh spins, releasing the glider upon completion of one full rotation.
The plane seamlessly leaves his fingertips and ascends skyward at a rapid pace. Owen quickly takes command of the radio control with both hands, fully focused on his next maneuver.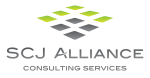 It is called a discus launch.
It is achieved by holding the wingtip of the radio controlled model glider, known internationally as the F3K class, and rotating around before releasing the flyer.
If done properly the plane can exceed 200 feet. This appears to be one of those times.
"It's probably 25 percent muscle. How high can you get it on the launch?" said Owen's father, Matt Haugh, about the technique which has since replaced the long-standing javelin style launch to become the preferred method among pilots. "The other 75 percent is how good of a pilot are you."
And how good of a pilot is Owen?
Well, put it this way, when the incoming freshmen at Olympia High School are standing around the hallways this fall swapping stories on how they spent this summer vacation, Owen's will be tough to top.
Owen, who has casually been flying for a couple years, but only actively been involved in the hobby a little more than 12 months, will be part of the United States junior team when they travel to Ukraine when to participate in the 2017 FAI F3K World Championships for Model Gliders.
A total of 175 pilots from around the globe will compete in the world championships, which will be held July 23-29 in Lviv.
It will be the second of two international events Owen will participate in during his two-week stay in the Ukraine as he will also compete against the best model sailplane pilots from around Europe in the 2017 Vladimir Cup July 20-22.
"It's going to be great," said Owen, who at 14 years of age will be one of the youngest pilots at either event. "I don't expect to do super well with how the two-year rotation works for the world cup. The world cup is every two years so most of the pilots (in juniors) are 18 and have been at this level for a couple years now. A lot of them are four years older than me. I'm just excited to get to go fly with other people. One of the things I really love about this is the community."
Owen and his father are members of the South Sound Silent Flyers, a club that was founded nearly 25 years ago with the focus of bringing together RC model airplane pilots of all types.
Described by Matt as "the best kept secret in aviation in the South Sound," the club, with an enrollment nearing 100 members, practice at a makeshift 300 by 50 foot runway in a 30-acre hayfield near South Bay.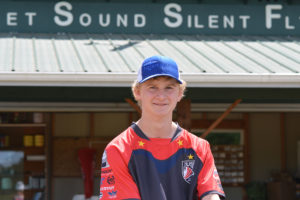 Matt had been involved with the South Sound Flyers for quite some time before being introduced to the F3K class six years ago. It was a newer discipline in the world of RC flying, but one he immediately was drawn to.
Ever since his preschool years, Owen can remember watching his father participate in the hobby. He would simply "hang out" and occasionally help prep the lunch for the pilots, but initially didn't possess the same passion his dad had for flying.
He was content with being a spectator.
Then someone handed him a radio control for an F3K glider and said "Fly this." Owen was hooked.
"It feels pretty weird the first couple times you do it," Owen said, "but I just kept coming back to it. I started off small with 1- meter planes that are way easier to throw. I remember being excited when I had a 45-second flight. I just kept moving up to bigger planes."
Owen qualified for US junior national team after competing against adults at a two-day contest. Pilots are required to perform a variety of specific tasks during their flights with scores being awarded throughout the competition.
In order to qualify for the junior national team, a pilot must score at least 85 percent of the overall event winner's final score.
"Most of Team USA is made up from people from Arizona, Florida, Utah, places that get a lot more flying time than we do so we have to practice extra hard when the sun comes out," Matt said. "We basically have two seasons. There's a build season and a flying season. We work on them all winter, and as soon as it stops raining we come out and fly."
"It's going to be pretty interesting," Owen said about the world cup. "There's 10 people on the field all throwing at the same time. It's a little scary, but I'm looking forward to it."