It's that time of year again. The Washington Center for Performing Arts has just announced their 2017-2018 season lineup. The Washington Center is Olympia's hotspot for performing arts. With a wide variety of genres and art forms to enjoy this season, there will undoubtedly be something for everyone.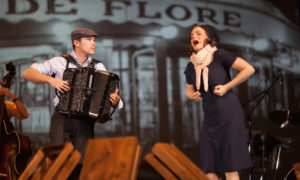 I met with marketing director, Billy Thomas, to get the skinny on the upcoming shows. It should come as no surprise that the calendar is brimming with delightful performances, but there are a select few that caught my attention.
The season kicks off on Thursday October 5 with Gaelic Storm. A champagne toast will accompany the Celtic celebration. "This category has always done well with us," Billy says. "It's a fun way to get everyone engaged and excited about the season lineup." Gaelic Storm has been making music for nearly twenty years and has performed over three thousand live shows.
Billy and I shared enthusiasm for Piaf! The Show. This musical multimedia performance starring Ann Carrere is a celebration of the life and music of legendary French chanteuse Edith Piaf. The show documents the story of Piaf through both song and visuals including previously unreleased photos of the Parisian phenome.
The Washington Center will welcome the holidays with a special sing-a-long version of the classic musical, Annie. Guests are encouraged to dress up as their favorite character for a costume contest before the show. The second holiday performance will be an evening with Seattle's own Kenny G. The storied saxophonist will perform hits from his eight-time platinum Christmas album Miracles: The Holiday Album.
I am perhaps most excited for the arrival of Brian Reed to the main stage. Brian Reed is the host and co-creator of the chart-topping podcast, S-Town. If you're yet to listen to this podcast, I urge you to add it to the top of your to-do list. The series began when a man from a small town in Alabama contacted Reed to investigate an alleged murder. Brian spent over three years reporting and writing S-Town. This evening with Brian Reed will include unheard outtakes and a window into his experience in documenting this captivating story.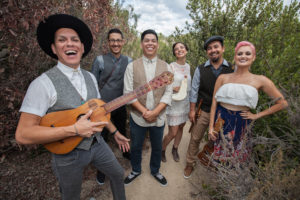 For a springtime show that is sure to put a spring in your step, Las Cafeteras is a must see. Las Cafeteras is an Afro-Mexican fusion band from East Los Angeles. The group has been performing for over ten years. Billy was able to catch a performance last year in Seattle and said, "They brought the house down."  I can't wait to see them live for myself.
In addition to the single performances, the Center will also host their annual Silent Movie Series, Black Box Jazz, and Comedy In The Box.  These multi-show events will be peppered throughout the calendar during the season.
The Washington Center is a not-for-profit organization that takes pride in their partnerships with individuals and business that keep their operation strong. Their commitment to contributing to the community in Olympia through a diverse showcase of arts and entertainment has made them a jewel on the Thurston County crown.
Supporting The Washington Center through ticket sales is a great way to keep the arts at the forefront of our community. Tickets may be purchased online or in person during box office hours. Season subscriptions are available starting with the purchase of just five or more shows.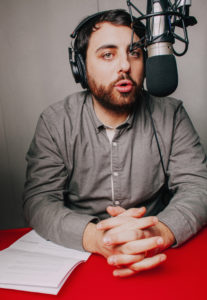 Now that I've marked my calendar full of performances, it's your turn to do the same.
For a full list of shows and descriptions, please refer to the events calendar. To stay up to date with the goings on at The Washington Center, join their newsletter or like them on Facebook. I look forward to embracing the arts with all of you through the 2017-2018 season.
The Washington Center For Performing Arts
512 Washington St SE, Olympia, WA 98501
360-753-8585
Sponsored