The ability to block a shot is an under appreciated art form.
Sure, superior height and length always helps, but it's more than just that.
It's equal parts athleticism, timing and discipline.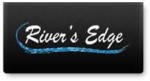 It's playing both aggressively and physically, but at the same time under control so you don't get whistled for a foul.
It can be intimidating, too, causing players to think twice when venturing into the paint.
It's a play unlike many others, one that can drastically shift the momentum of a game. A blocked shot can not only take away potential points for the opposition, it can also spark a team's transition game and lead to an easy bucket of their own on the other end – a four-point swing in a matter of seconds.
If you're playing at home when it occurs, it can ignite a crowd, and if you're on the road, it can certainly silence the building.
Few plays on the court can be as impactful. And no one in the history of Tumwater High School girls' basketball was better at it than Brooke Hare.
Hare, a senior, is the Thunderbirds' ASB president, a 4.0 student, a two-time state volleyball champion and someone who will send your shot into the fourth row of the stands if you're not careful when driving the lane. "It's just something I've always been able to do," Hare nonchalantly said about her shot-blocking prowess.
That's putting it rather mildly.
Hare is exceptional at the task as she holds both the season (112) and career (311) blocks record at Tumwater. She established the former this past season, blocking an unreal 5.3 shots a game to better her own seasonal high of 92 blocks set during her junior year.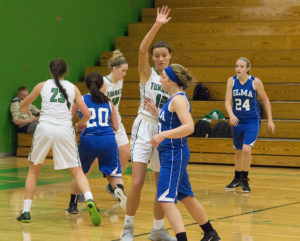 The career total came over a highlight-reel heavy four years where she started every game for the T-Birds since she was a freshman.
"I actually didn't start taking notice about blocking shots my first two years at Tumwater," said Hare whose junior total broke the 19-year old record set by school Hall of Fame inductee and former University of Washington player LeAnn Sheets. "It really wasn't until my junior year that I began to focus on being a shot blocker."
Others, however, took notice of her skill set far earlier as former Tumwater High School girls' basketball coach Dave Littleton quickly labeled her "The Eraser" when she played on his youth squad during her elementary school years.
"I was never the one who scored a ton of points," said the 6-foot Hare, who averaged a healthy 8.5 points per game and pulled down 7.6 rebounds a contest during her senior year, "but I always thought if I could prevent the other team from scoring that was just as good."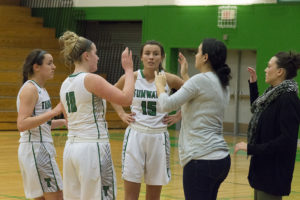 Hard to argue with that as Hare's 5 blocks a game potentially erased 10 points off the opposing team's scoreboard – a statistic any coach would happily take.
A two-sport athlete, Hare's success was not solely confined to basketball as she helped the T-Birds capture two Class 2A state volleyball championships during her career.
Thrust into the starting lineup as the right side hitter prior to the start of state during her sophomore season, Hare played a large role in Tumwater winning the 2014 crown.
"I remember going into (coach) Tana (Otton's) office and she told me I was going to start," said Hare, who, along with Maddy Pilon, saw her playing time increase during the postseason following the suspension of two starters. "I just started crying. I was so nervous, not so much for me, I just didn't want to let the seniors down. I've always only played team sports because I love the community aspect of it. I want everyone around me to have success."
Hare and her fellow seniors notched title No. 2 this past fall, running roughshod through the competition and finishing the year with a perfect 22-0 record and another state title.
"It's just been an incredible senior year," Hare said. "I really couldn't have asked for it to turn out any better."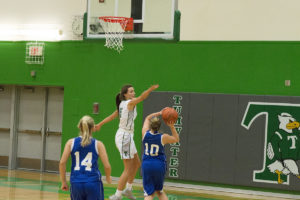 Hare played her final high school basketball game in the Southwest Washington Senior All-Star Game, helping her team to an 83-73 victory in early March at Centralia College. She showed off her versatility by winning the 3-point contest against her fellow all stars.
Up next for Hare will be deciding where to continue her education. She has already been accepted into a variety of colleges, including the University of Denver (a place she calls her dream school) and Colorado Christian University (a Division II program which has already extended an offer to play on the Cougars' basketball team).
"I am just trying to figure out what's next. I am actually currently open to all options," Hare said. "I would love to be able to play basketball in college, but we will have to see how that works out. No matter what, I plan to still play even if it's not for the school. I'll play inter murals. I just love playing too much."