Kids today spend more time inside than children ever have, thanks to technology. Video games, social media, YouTube – they all make it easy for our kids to spend hours a day just sitting and staring at pictures and videos of the world, instead of experiencing it for themselves. To counteract this, there is a growing movement by parents and educators to provide programs that bring kids back to the outdoors where they can run around, exercise, try new things, and learn about themselves and our planet. If you are one of those parents and want to find out more about how to get your child into one of these programs, then the Thurston County Alternative Education Fair, hosted by Sequoia's Treehouse Childcare & Preschool, is for you.
Held on Saturday, March 18 from noon to 3 p.m. at South Bay Elementary School, the Fair will include several educational programs and business focused on educating your child while bringing them back to our roots by connecting to nature.
"The goal of the event is to highlight alternative education programs and upcoming nature-based, outdoor-centric summer camps," says Sequoia Hartman, owner of Sequoia's Treehouse Childcare & Preschool. "There are a lot of parents out there searching for these programs and sometimes it's hard to find them. This event gives parents an easy avenue to learn about several different programs at once."
Along with organizing the event, Sequoia's Treehouse staff will be at a booth, ready to talk about their fun and exploratory 'Outdoor Adventures' Summer Camp for 5 to 9 year-olds beginning June 26 and ending September 1. Parents can sign their child up for one week or multiple weeks of camp, each one with its own theme. The underlying emphasis is on nature and learning more about our relationship with the planet– from foraging for berries and making jam to learning to cook over an open fire – your child will have the summer you had when you were a kid, complete with fun animal interactions and lots of field trips.
"If you are looking for a way to get your child to spend most the summer outdoors, to get back to nature and to interact with animals, this will be an awesome way to do that," Hartman says.
Other schools attending the Alternative Education Fair highlighting their programs and Summer Camps include: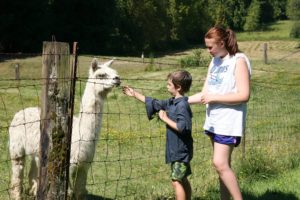 Natures Nurtures Farm – Staff from this Delphi Road located farm will be discussing their summer camps and their innovative programs centered around the human-animal bond. Your child will learn about animals and what it means to have empathy and respect for all creatures. The farm's goal is to teach responsibility while inspiring hope for the future.
Washington Connections Academy – This tuition-free public online school gives kids the flexibility to learn at home. Representatives from the Academy will share about their programs and answer questions for parents interested in giving their child a unique, individualized learning program that meets state education standards. They offer programs for grades K-12.
Steamboat Island Cooperative Preschool – Teachers and staff will be on-site to talk about their fall programs as well as exciting summer camp which are just around the corner. They believe in an education focused on the whole child and provide opportunities to nurture children's physical, emotional, cognitive and social development.
Bird Song Children's Garden – This holistic, in-home early childhood program for ages birth through kindergarten offers a personal touch for your little ones. Representatives will share upcoming summer programs that cater to the needs of your child's early development.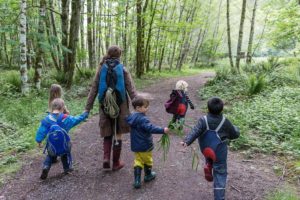 Olympia Community School – This longtime, local private school for ages K-5 will also be attending. Meet the staff and learn about their educational programs centered around nurturing natural curiosity and the desire to learn. Their child-center programming empowers students to grow while respecting themselves, others, and the Earth. Learn more about OCS in this full ThurstonTalk article.
Olympia Waldorf School – Established in 1985, the Waldorf school nurtures children from toddler to grade 8 on several wooded acres in Olympia. A focus on unlocking the beauty of the natural world and exploring learning through interest based exploration is the norm.
"After I attended a similar fair last year, my enrollment exploded," explains Hartman. "It was really helpful to us.  I want to help other alternative programs be seen that don't normally get a lot of exposure because they are smaller or not traditional 'centers.' And, it's a great way for parents to see all the different alternatives that are out there."
In addition to meeting top-notch educators with a focus on whole-child development, learning through play and, of course, getting your child back outdoors, there will be plenty of activities for families to participate in as well.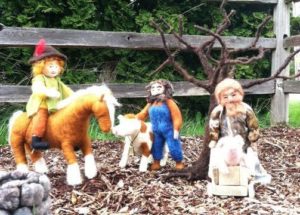 Richele Akers, LMT, from Absolute Relaxation will be talking about the benefits of massage therapy and giving free demos. Aly Long, a local Massage and Yoga Teacher will be at the event providing a 20-30 min. yoga demonstration.  A free raffle will happen every half hour during the event.  And staffed craft and science tables for children to explore and create will be available.
Not to be missed, Marjorie Rehback, a Waldorf educator, puppeteer, mentor and therapist will be there, too. She will be performing "Hans in Luck," based on the Brothers Grimm fairy tale. She is an incredible artist, teaching adults and kids alike about puppetry and how it can be used for therapy.
For more information, visit the Thurston County Alternative Education Fair Facebook page.
Sponsored