Aeschylus taught us to never underestimate as "from a small seed, a mighty trunk may grow." Sequoia's Treehouse Childcare and Preschool in Olympia started as a dream of owner Sequoia Hartman and has steadily grown into a thriving place for children to learn, develop, and explore. This spring, the Treehouse is growing a whole new 'branch' with the opening of a brand new building, doubling their occupancy.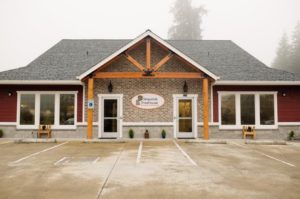 The new building will be the third for the center and is located directly adjacent to the two other buildings. The new space will allow Sequoia's Treehouse to enroll approximately 52 more children (doubling their enrollment) as well as expanding their programs to better serve parents in the area.
"We get calls often from parents looking for care," Hartman explains. "I just had someone contact me with a three- and five-year-old asking if we have space. They needed a spot within the next month but I had to turn them away because we don't have enough room. Our expansion will give us the space we need to provide care for more children while offering new programs for working parents."
Once the new building is open, the Treehouse will include a kindergarten class for 5 to 6 year-olds and before and after school care for 5 to 12 year-olds.  There are two local elementary schools South Bay and Roosevelt Elementary schools this new program will benefit. The center has a mini-bus and will provide transportation from the schools to and from Sequoia's Treehouse. The new Kindergarten class and Before/After School Care service will begin this fall starting September 2017.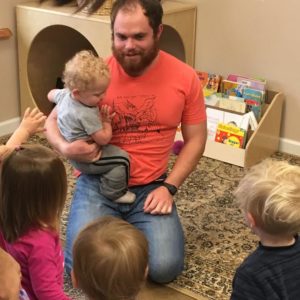 The new building will also house camps during school holidays such as spring break and teacher in-service days. This will give parents who work during those times an amazing opportunity to let their child learn through play while engaging with other children and the outdoors. An Outdoor Summer Adventures Camp for children 5 to 9 years old will be offered again this summer as well.
The two buildings are about the same square footage, but the new building has a more open floor plan giving them more flexible space. One of the exciting opportunities this new space will provide will be an art room. It is Sequoia's goal to hire an Art Teacher to provide children more opportunity to work with different media to explore their creativity.
Extra space means Sequoia can restructure current programs as well. "We are adding a whole new classroom so we can break up the current age groups even more. This will allow us to focus on activities that fit best within that age group's learning and development."
More Outdoor Opportunities
With a philosophy based on learning through play and exploring Nature, Sequoia's Treehouse has some fun expansions planned for their outdoor spaces as well. The new building comes with a large outdoor space planned as an interactive garden for children to learn how to grow, harvest, and cook their own food.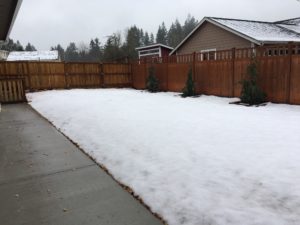 "There's a huge push to return to our roots and to interact with nature and the outdoors," Hartman says. "Gardening and learning how to grow food is a wonderful opportunity for children to experience the symbiotic relationship we have with our planet while teaching gardening skills and self-sufficiency".
Even more exciting is the addition of pygmy goats to the center. They will be housed in a currently unused portion of the original play space. The goats will have a shelter and enrichment items, including things to climb on. The goats will help teach children about animal husbandry, respecting other living creatures, and farm life.
"Interacting with animals can provide an opportunity for children to care for other creatures and about the cycle of life," Hartman explains. Working with animals teach children responsibility and integrity. It has been found that children exposed to farm animals from a young age tend to be better listeners, do well in school, and develop integrity and compassion above their age level.
The new outdoor garden and pygmy goat area will add to the existing large playground and wetland access Sequoia's Treehouse already enjoys daily.  Along with the expansion, Sequoia's Treehouse has hired an Assistant Director and will hire several new Educators and assistant Educators.
Meet The Treehouse
If you are interested in meeting someone from Sequoia's Treehouse to learn more about their philosophy and facility, they welcome people to come for a tour.
They are also sponsoring the Thurston County Alternative Education Fair at South Bay Elementary on March 18 from 12 p.m. to 3 p.m. "This will be a great way for parents to come see all our offerings including our Outdoor Adventures Summer Camp for 5 – to 9 -year-olds beginning June 26 and ending September 1 (10 weeks)," says Hartman.
In addition, they will be attending the South Sound Summer Camp Fair  in Tacoma and It Takes a Village Natural Birth & Parenting Expo in Olympia on March 25.
Enrollment for Outdoor Adventures Summer Camp, for the upcoming Spring 2017 expansion and for Fall 2017 open March 1. For more information, visit the Sequoia's Treehouse website, email info@sequoiastreehouse.com or call 360-742-3651. For updates on the progress of the building and expansions, be sure to follow them on Facebook.