Have you ever wandered outside and found a painted rock on the ground? Some are discovered, easily while others are hidden, perhaps underneath a bush or to the side of a trail. The purpose? A group called Thurston County Rocks invites anyone to join.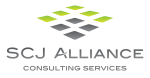 Rae Jacobs started the Facebook group in June 2016 which now includes more than 2,000 members. Several posts of rock findings surface each day. She created the page after seeing that another county, Grays Harbor, started a similar page. "It feels good to leave rocks in general areas to possibly brighten someone else's day," Jacobs said. "There's so much excitement when I post a photo [of a found rock], and the person who made it is excited as well," she explained.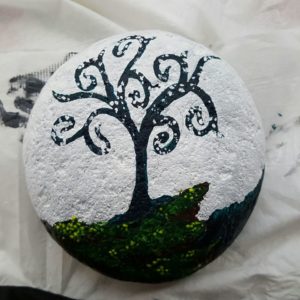 Members post photos of the rocks they hide, leaving location hints. Others post pictures of rocks that they've found. You can choose to leave the rock where it is, or take it with you. Many people elect to hide the rocks they find again. "So far one of mine has been all around the area. It started out in Yelm, and the last time I saw a post of it, the rock was found in Lacey. I save a picture each time someone puts it on the site," Kathy Evans said. One of Kelley Reynolds' rocks even made it all the way to Spokane.
Tracy Ortiz is an active member of the painted-rock community. She and her kids enjoy painting rocks together. "I feel like it brings a smile to someone's day to find a cute painter rock," Ortiz said. "Thurston County Rocks has helped people in our community connect in a positive way."
Rock painting isn't just for kids, though. Many adult members find rock painting – and finding – therapeutic.
"I can be having the worst day, but when I go out searching for a rock and find even just one, I can completely forget all my troubles," Kat Baca said. It's also a great way to spend time with family. Baca's younger children and teenager enjoy painting rocks. "Plus, we get to go out and explore new areas when hiding our rocks," Baca explained. "It has been such a positive influence on my family."
Interested in joining? Here are some tips to get started.
Collect rocks. Some members gather rocks they find outside, and others buy them from a store. Flat rocks work best for more intricate designs, but anything will do with a bit of creativity. If you use a rock from outside, be sure to clean it off so you have a nice surface to paint on.
There are many different ways you can paint the rocks; some people choose a theme for their rocks – for example, a collection of winter, snowy-themed ones. Others write inspiring messages on them.

"I think it's fun to paint the rocks what they dictate because of their shape," Mari Bochenek said. Photo courtesy: Mari Bochenek.

Make sure you seal your rock with Mod Podge or a similar clear sealer. This keeps the design fresh and helps eliminate paint chips. Acrylic paint works well for painting the rocks, but you should feel free to experiment and use what you have.

Write "Post a picture to the Facebook group, Thurston County, WA Rocks!" and/or "re-hide me" on the back of the rock so that someone who finds it knows what it is. Many rock painters discovered the group this way.
Be active in the community. Many people like to post pictures of the rocks they hide and name a general location.
Happy rock hunting!