There is hidden jewel on the boardwalk in downtown Olympia. A unique shopping and viewing experience, Splash Gallery is a true cooperative. Almost six years ago, ten artists came together to collaborate and support each other by creating a shared gallery space. The artists split the rent and utilities and divide up the jobs such as staffing the gallery and cleaning up. More importantly, they elevate each other's work and provide Olympia with a one-of-a-kind opportunity to enjoy local artistry.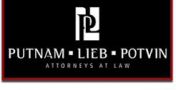 Local glass artist, Janet Schrader, is one of the founding members of the gallery cooperative who says, "I really love that my work is on display all the time." Prior to forming Splash, Schrader attended many weekend art shows and fairs. "It was very time consuming," she explains. The gallery provides more exposure while giving the artists more time to create. Each artist invests 10-16 hours per month in the gallery.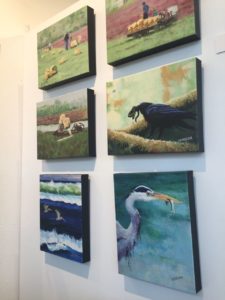 The cooperative model allows the artists to sell their work directly to the customer at a huge savings over a traditional gallery. Splash is filled with beautiful art at every price point. From original watercolors and handmade jewelry to greeting cards and magnets, gift seekers can find beautiful items costing as little as $4. I happened to stop in the gallery during a sale and purchased an original lino-cut print from local artist, Laurel Henn, for less than the cost of a meal out.
While I visited the gallery a customer was in the midst of discussing the creation of a custom piece with Henn. It struck me how unusual it is to be able to commission a piece of artwork at a reasonable price in our own community. The artists at Splash staff the gallery daily, so you are almost guaranteed to be able to meet and talk with one of the local artist-owners when you visit.
Nancy Broach, a watercolor artist and a member of the cooperative, joined the gallery as a place to share her work and learn from other local artists. "The gallery really has a positive vibe," says Broach. "We learn so much from each other at our monthly artist meetings." Broach recently bought a handmade necklace and a wooden box from fellow artists at the gallery for her daughter's 16th birthday. She had received a pearl necklace from her own parents on her 16th birthday and wanted a similarly special heritage piece for her own child.
Splash welcomes browsers and seekers of shelter on a rainy day. The view of the Olympia waterfront at Splash provides a perfect backdrop for local art. Broach tells me that many customers stop in on their way to one of the nearby restaurants. "People run in to purchase a greeting card or a gift for a celebratory dinner at Anthony's or Dockside Bistro," she explains. "We can put it in a decorative bag, and they are on their way!" The greeting cards themselves are mini art pieces that could be easily saved and framed.
"The art at Splash really reflects our native environment," shares Broach. That, and the communal feel of the gallery, truly "speaks to Olympia in such a beautiful way," she adds. The gallery is always open to new member applications but emphasizes their mission to maintain its local feel. The members also want to maintain enough space for each artist to adequately display their work.
Splash Gallery participates in Arts Walk and other community events such as the Wooden Boat Show. When weather permits there are artist demonstrations on the boardwalk. According to Broach, "The gallery is growing every year. Once people find it, they all come back." With easy parking and access from the boardwalk, Splash is a great place to start your Arts Walk.
In March Splash Gallery will celebrate with the "Spring Unveiling." As Broach explains, "After the Spring Equinox there is a period of renewal which brings with it new expression." The artists each have a new piece or two to share with the public. Each piece is covered and unveiled one piece at a time. The artists will be there to explain the inspiration behind their latest works. Local music and food will complete the celebration set for March 24.
For more information on events at the gallery visit the website at www.SplashGalleryOlympia.com.
Splash Gallery
501 Columbia Street NW #C
Olympia, WA 98501
360-943-5177